Java and Sumatra: Indonesia [#13]
The Road Trip Back: Northern Edition [#12]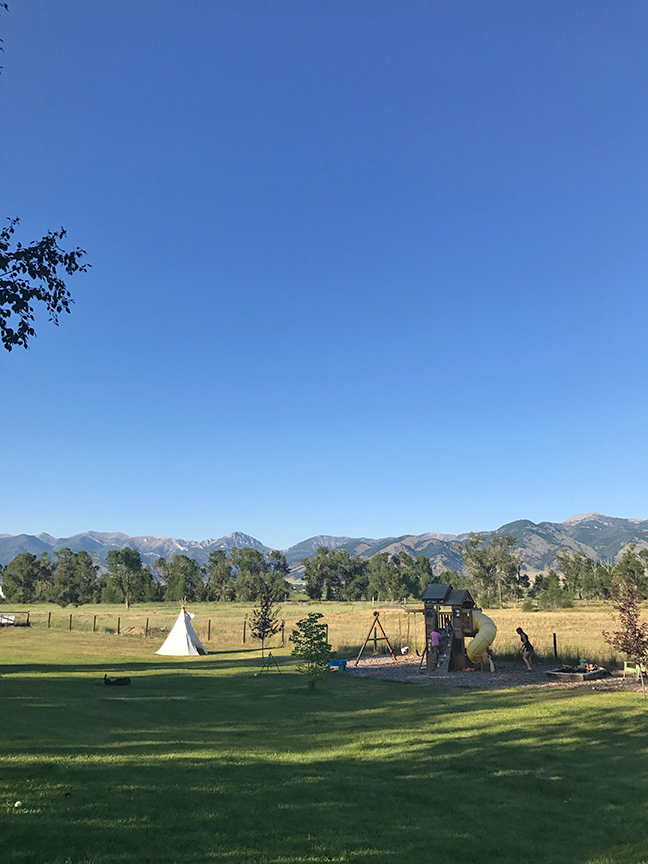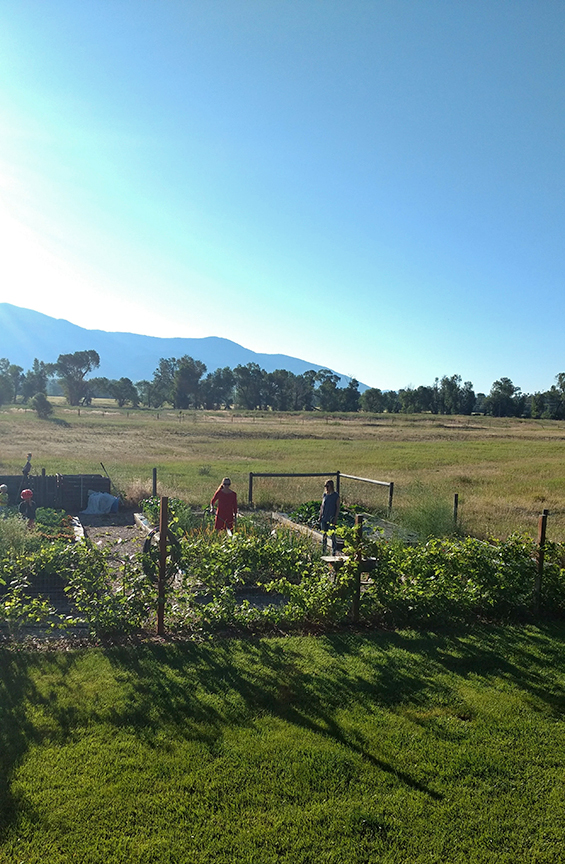 morning garden shot in Bozeman, MT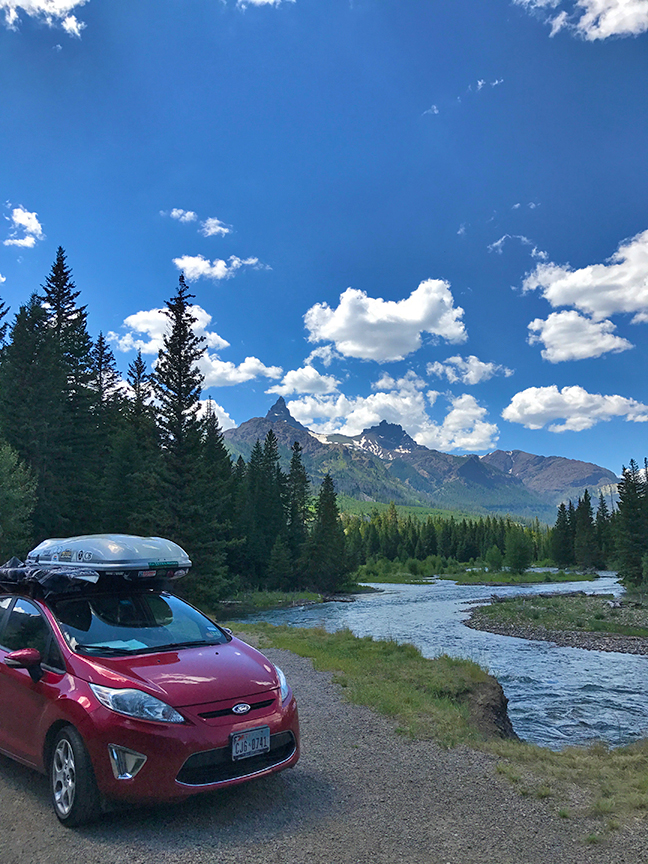 swimming spot in Yellowstone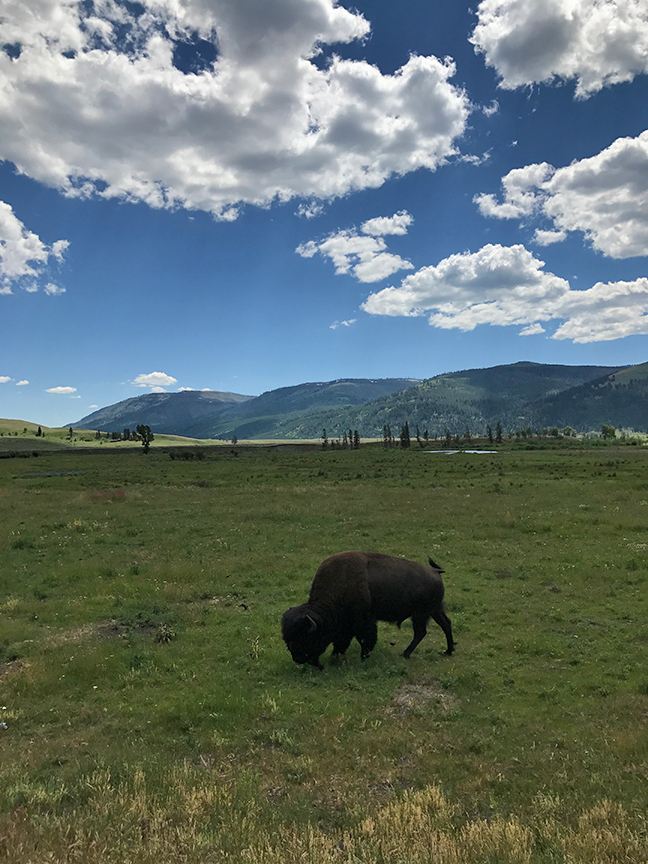 looking west over Yellowstone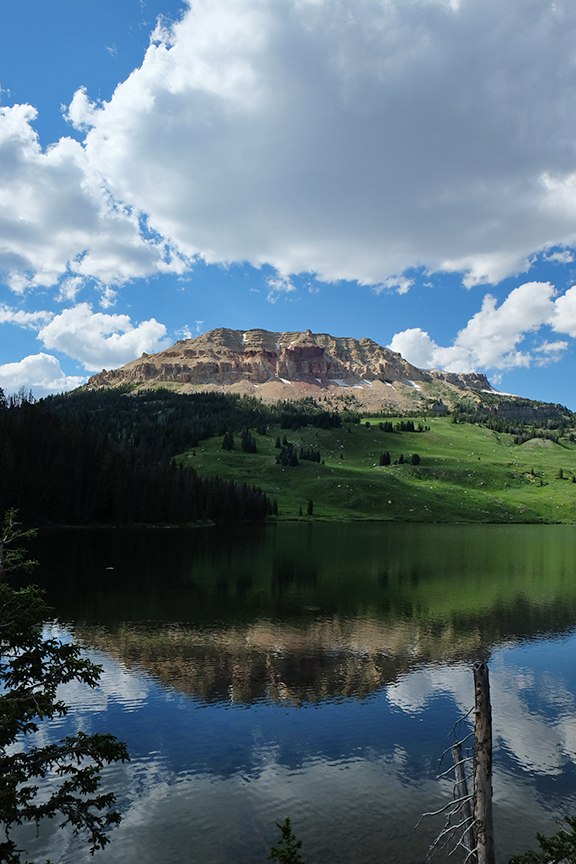 high elevation snow fields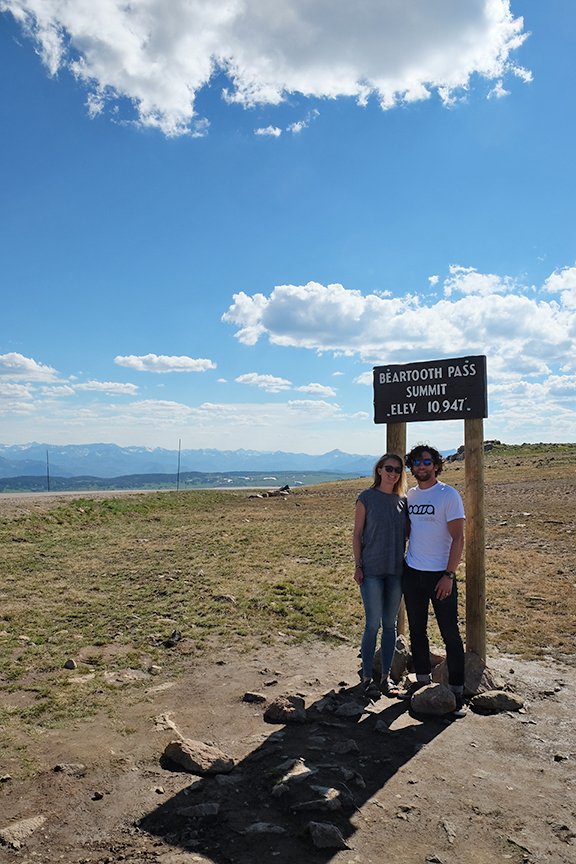 Beartooth Pass Summit, 10,947ft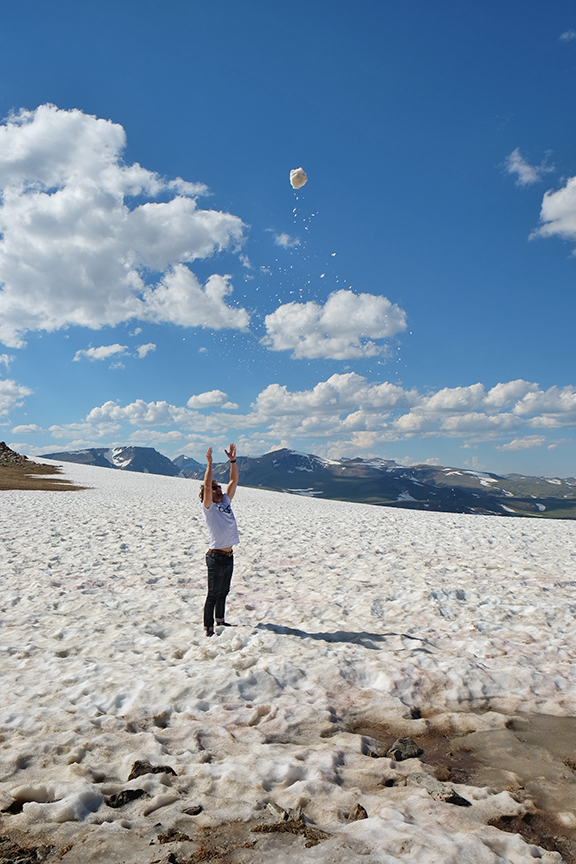 making snowballs at the summit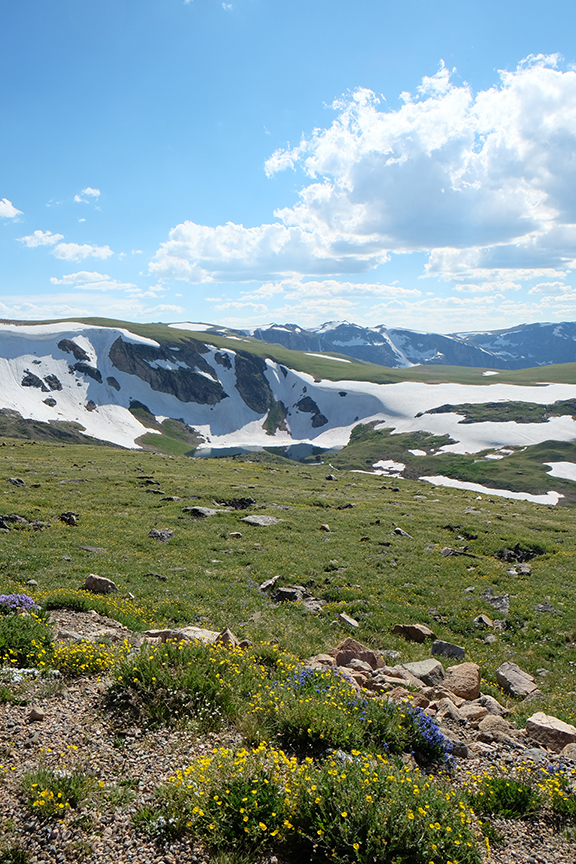 looking south over Yellowstone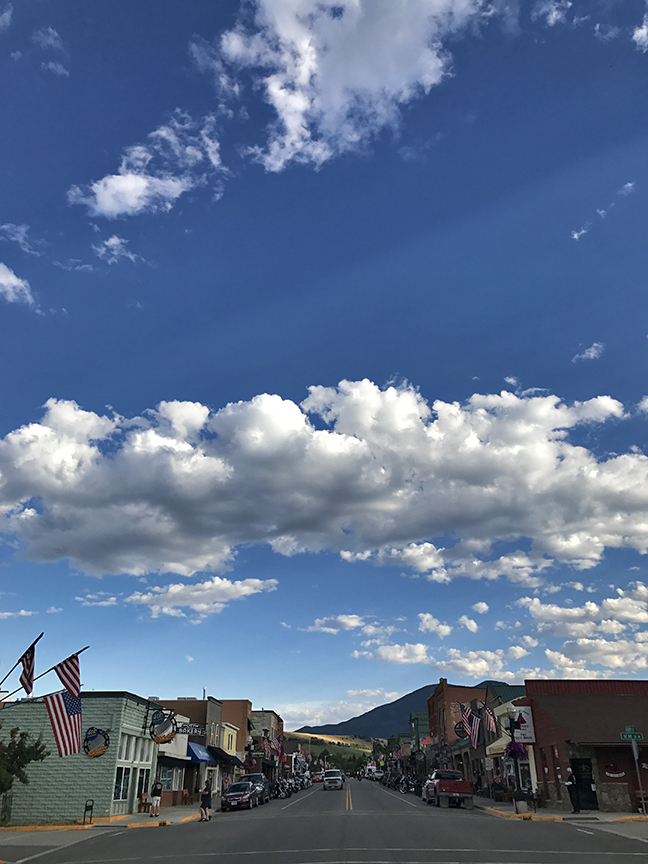 Red Lodge, MT just outside of the park
Badlands National Park, SD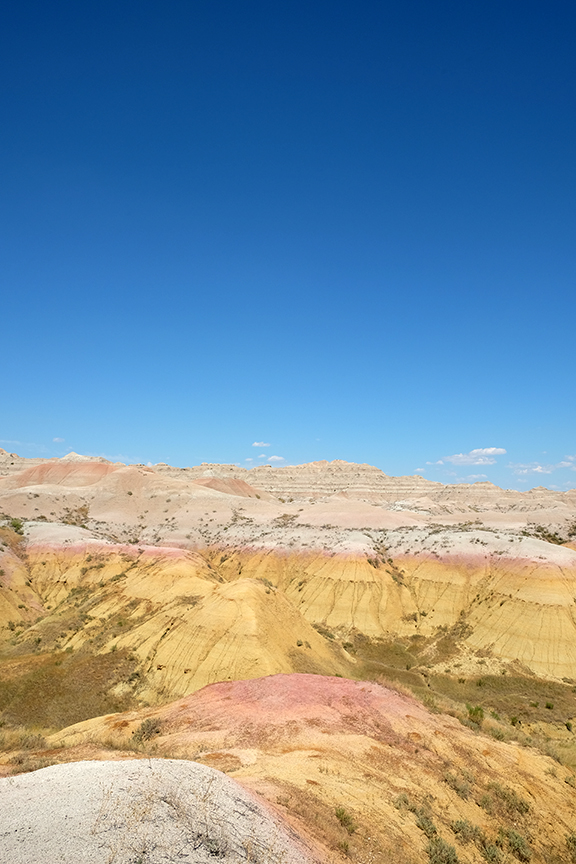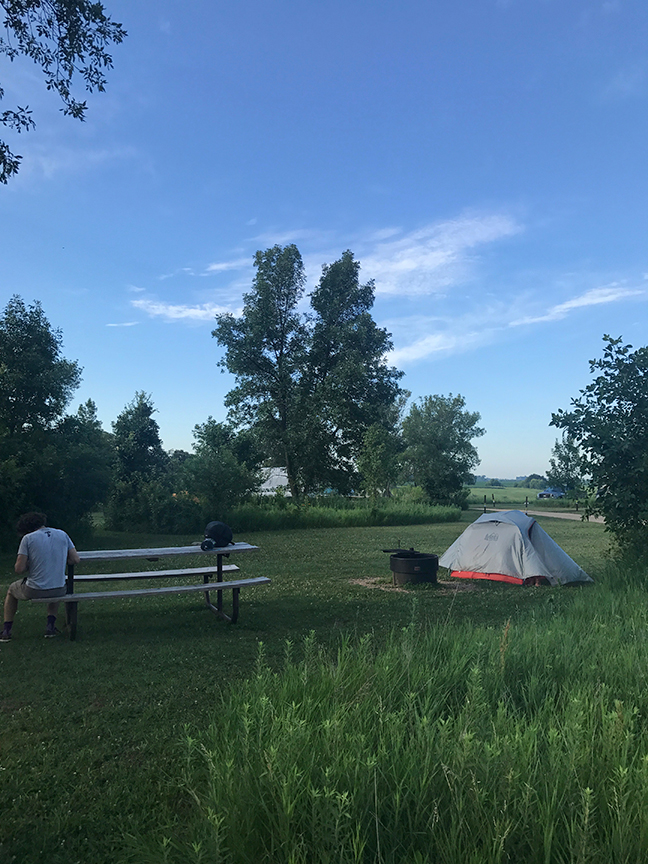 morning in Kilen Woods SP, MN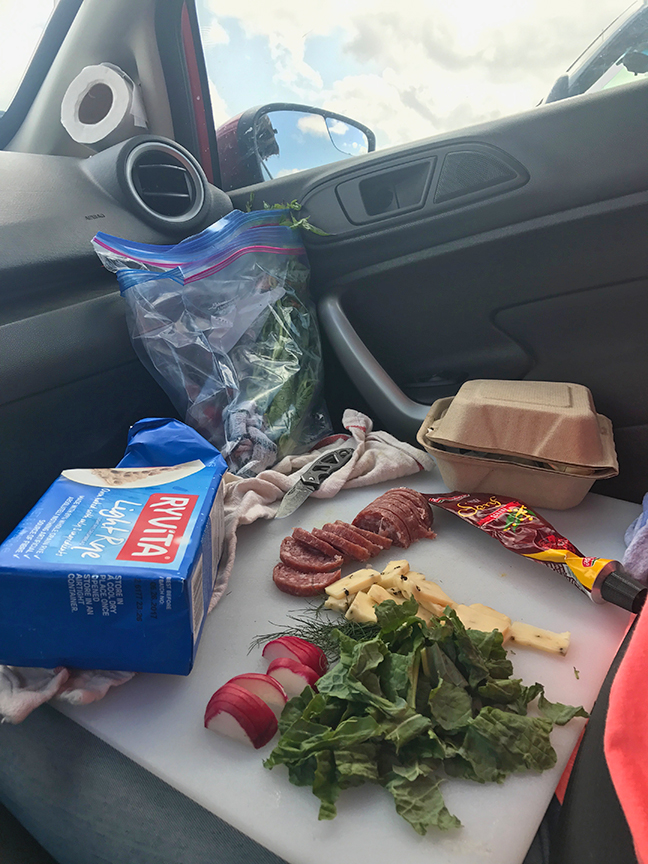 ready for the long drive to Charlevoix, MI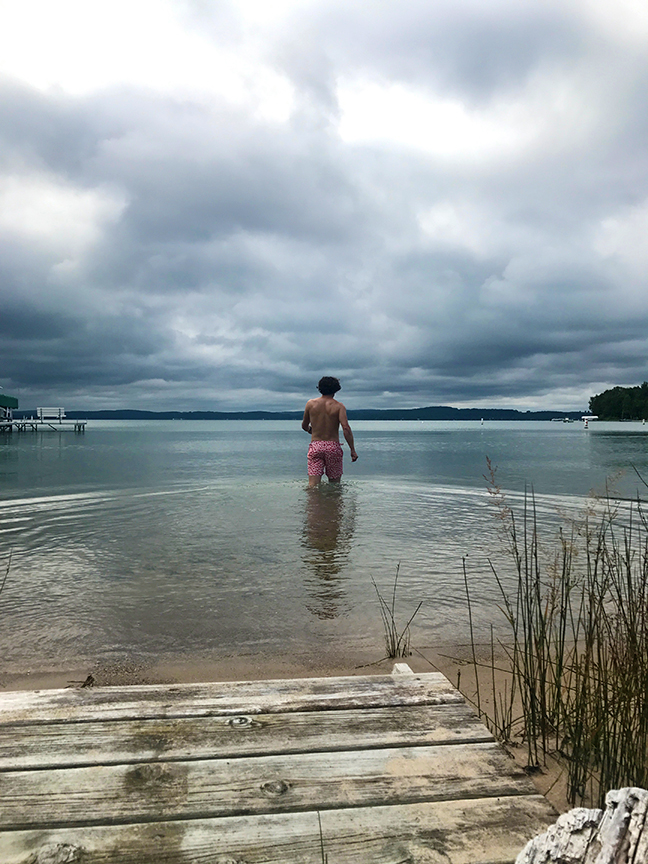 taking a dip in Lake Charlevoix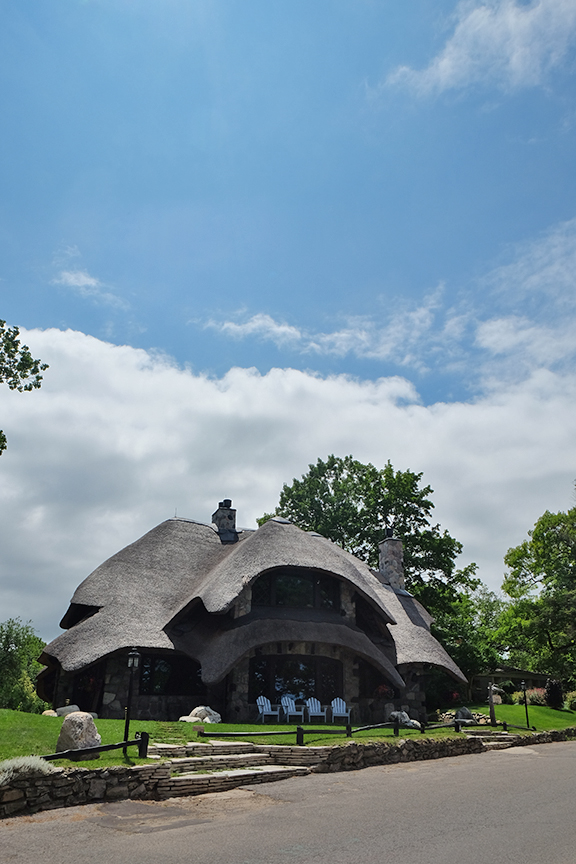 Earl Young's mushroom house
lighthouse at Lake Michigan
checking out the architecture in Detroit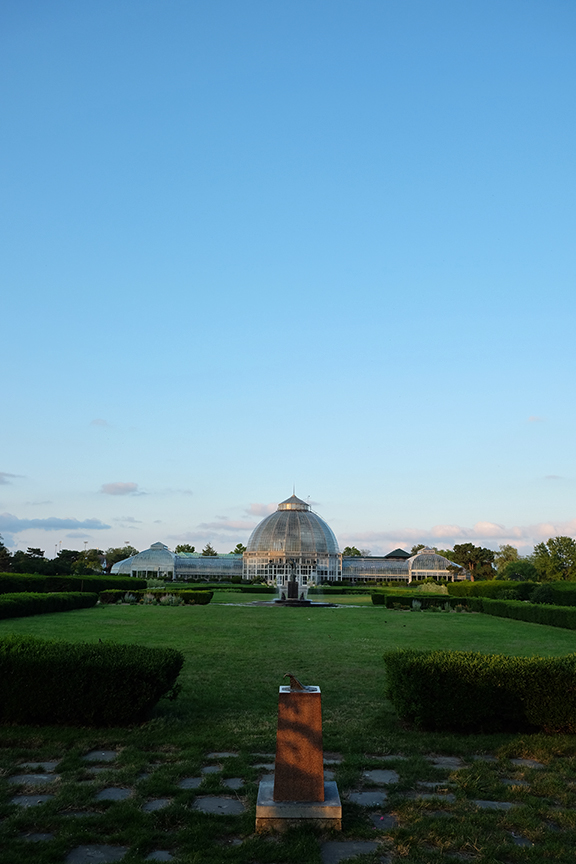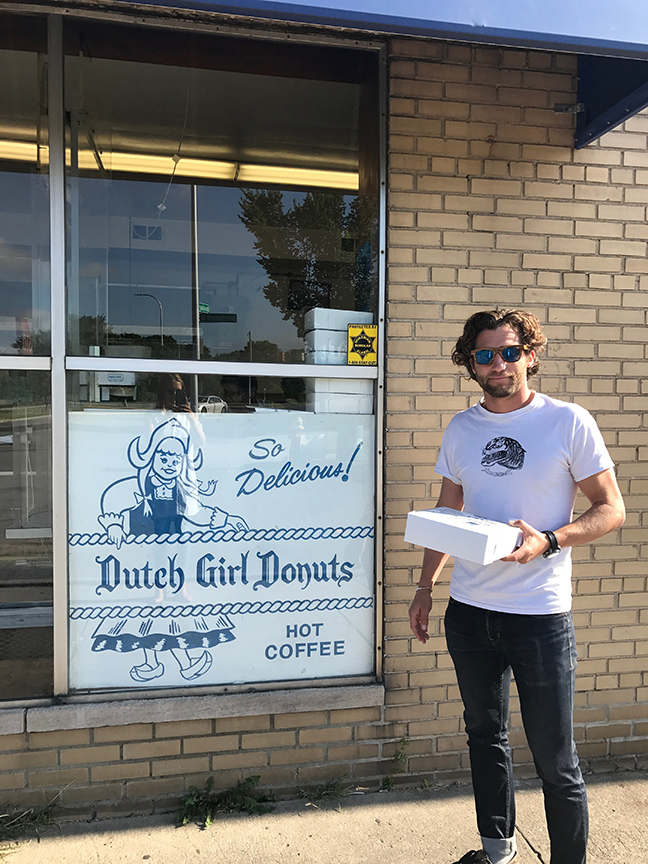 the original Dutch Girl Donuts - caught them on their (re)opening day
on the Canadian side looking east to US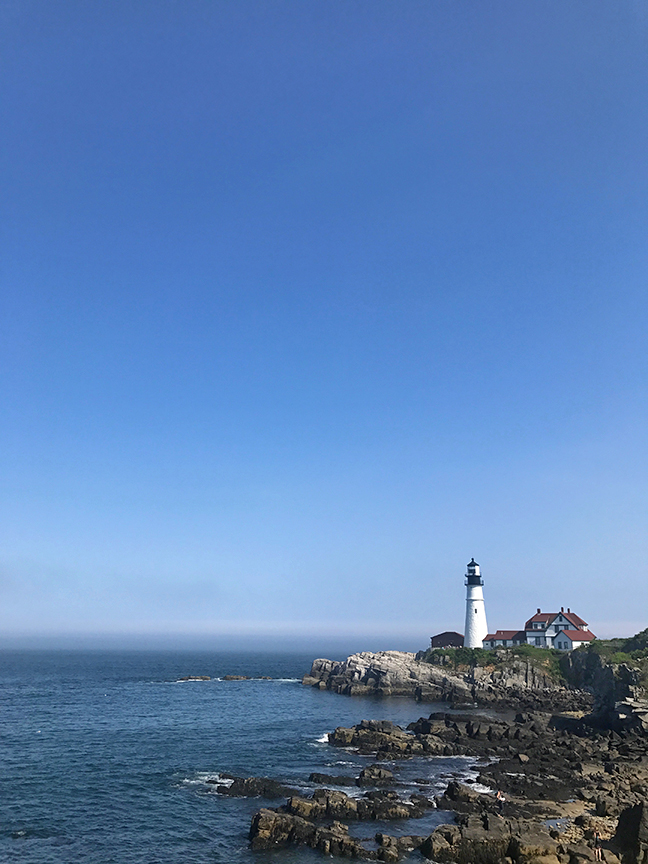 the Portland Headlight - Maines oldest Lighthouse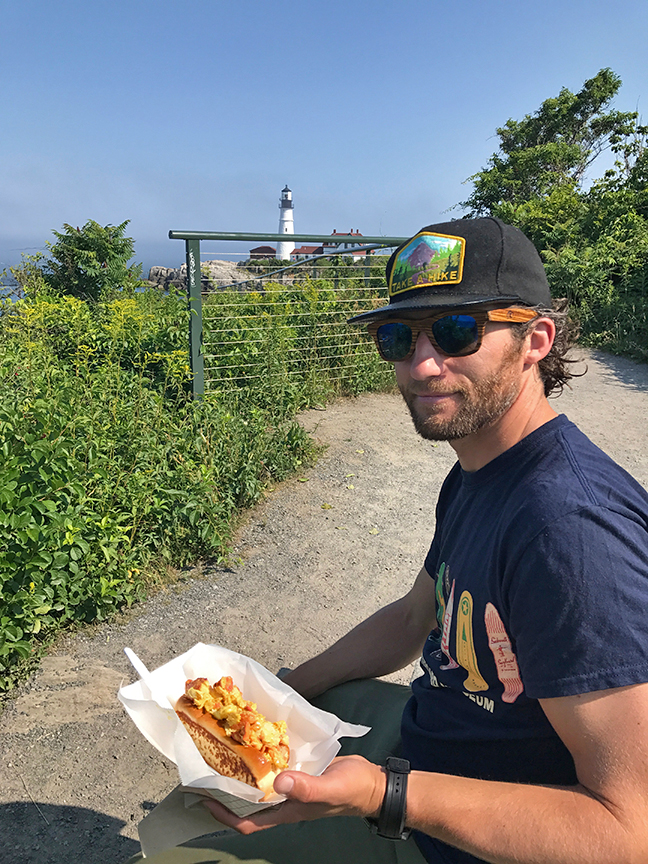 Bite into Maine lobstah roll
the Holey Donut in Portland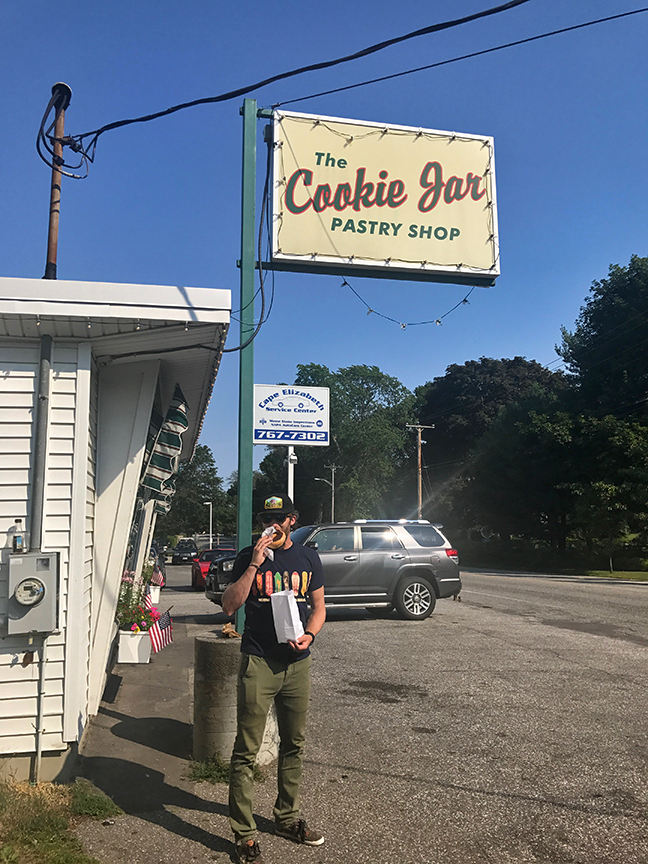 old fashioned donuts at the Cookie Jar
morning stretching with friends
some bubbly in Cape Elizabeth, ME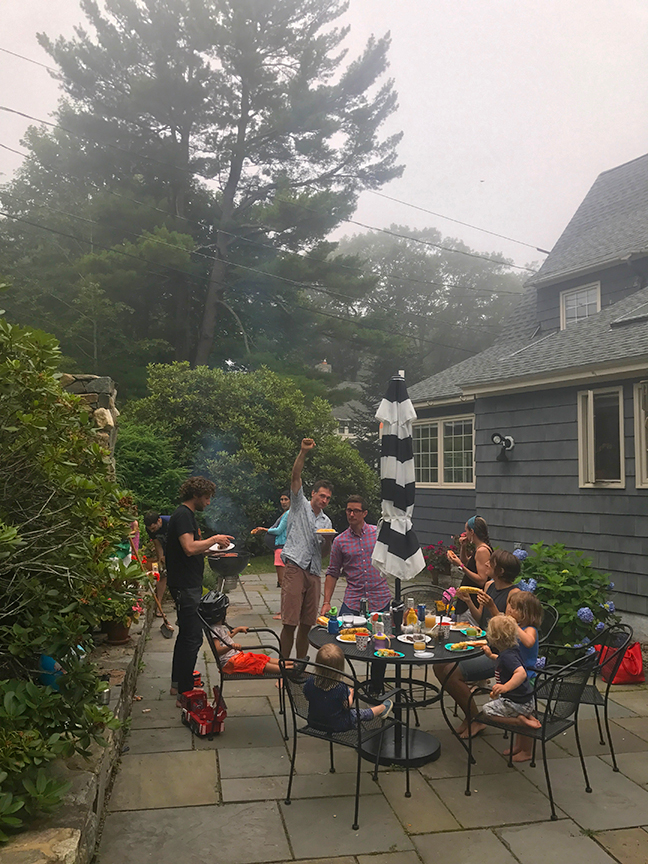 dinner with old friends - Bobcats and Axemen
fun and games on the beach, ME
on the Cross Sound ferry - almost done with our roadtrip
it's been 11 weeks on the road and we are almost to Amagansett-our stopping point for a few weeks...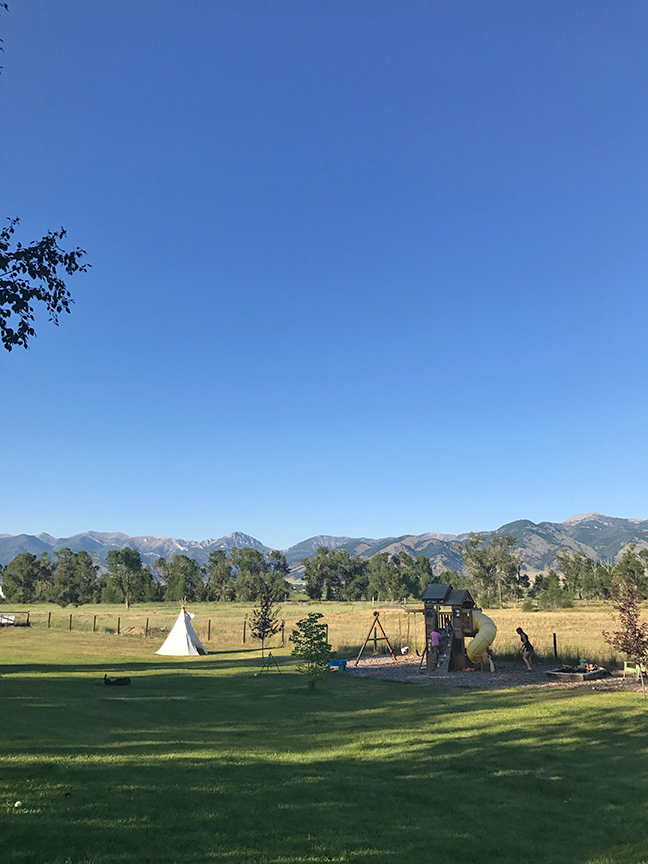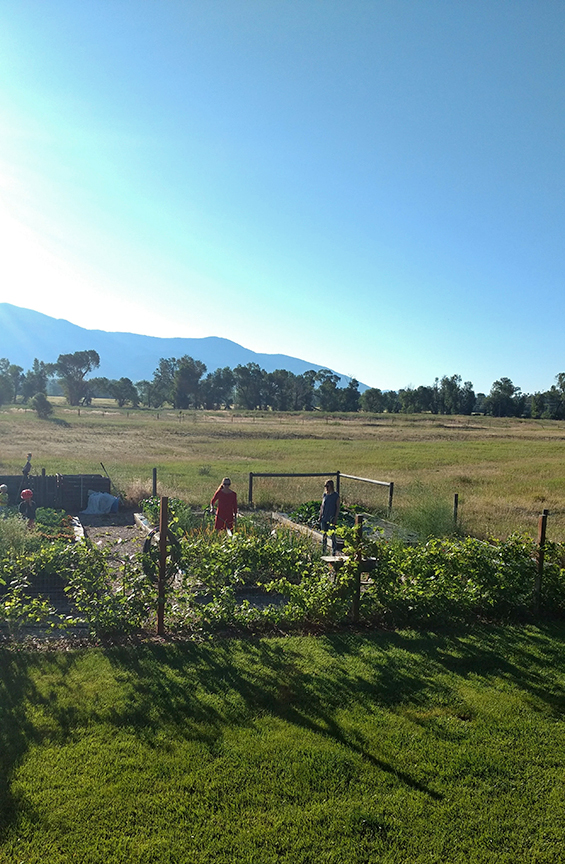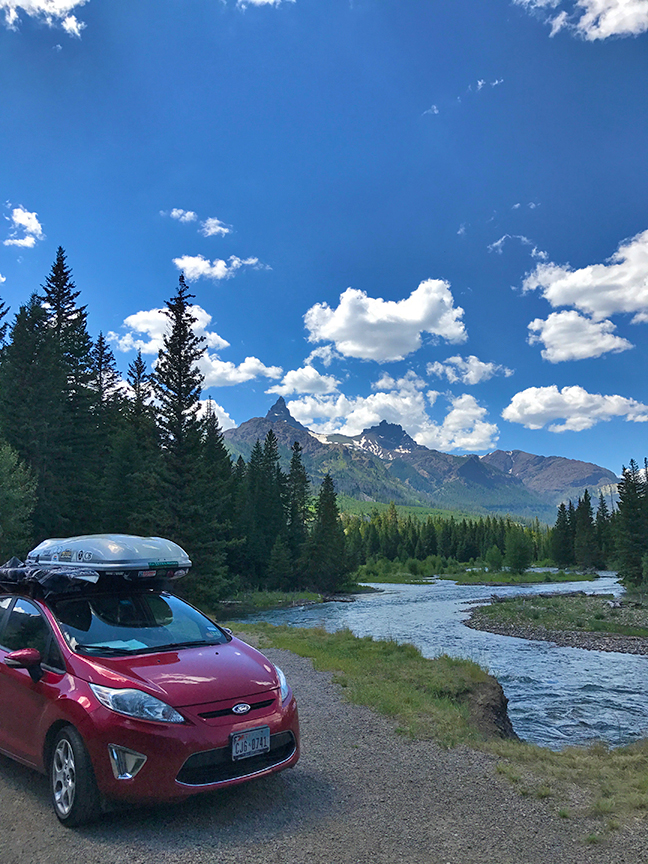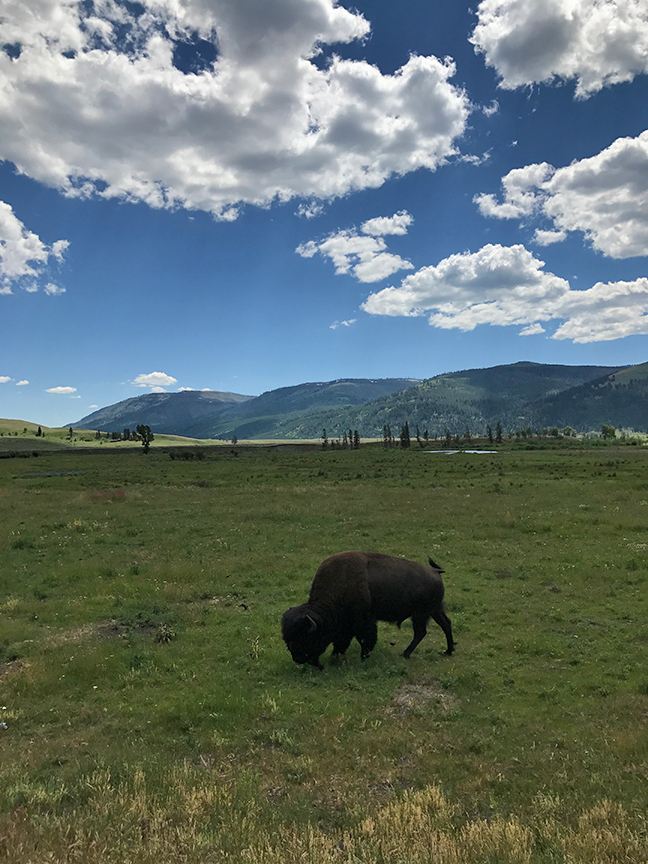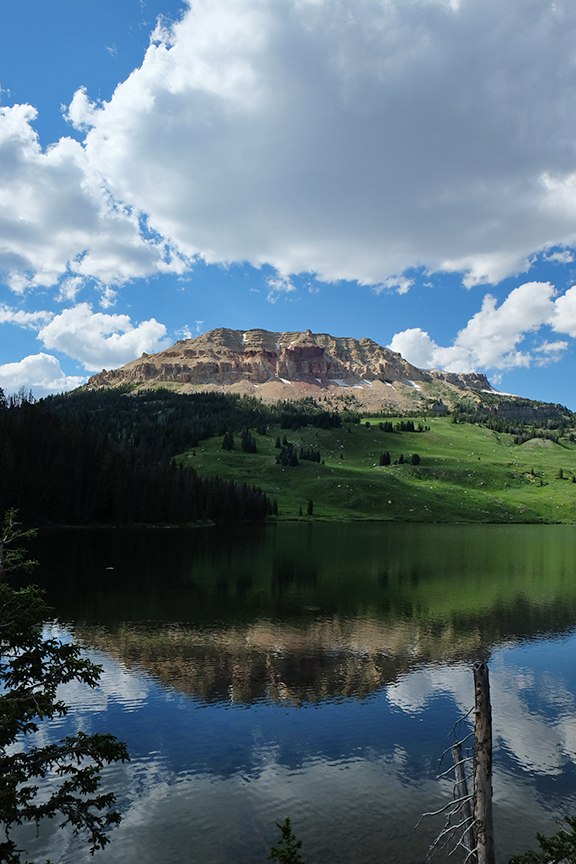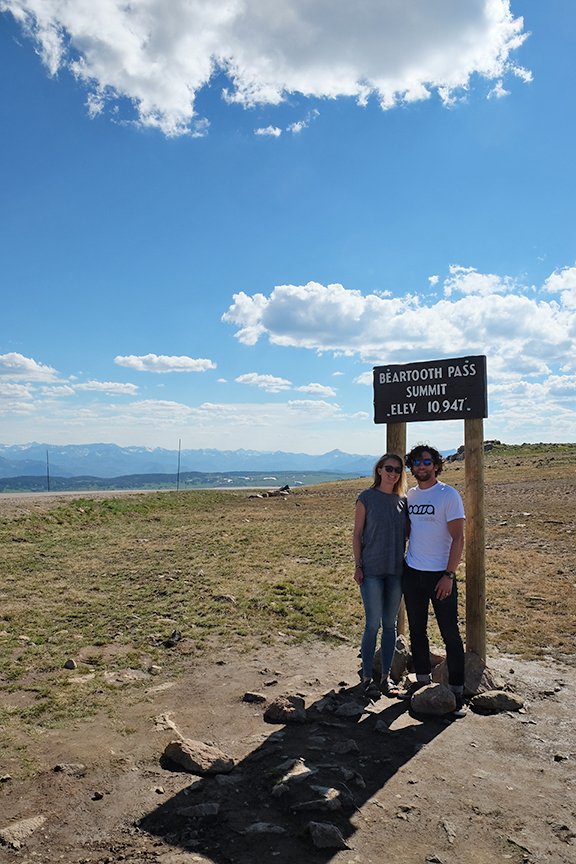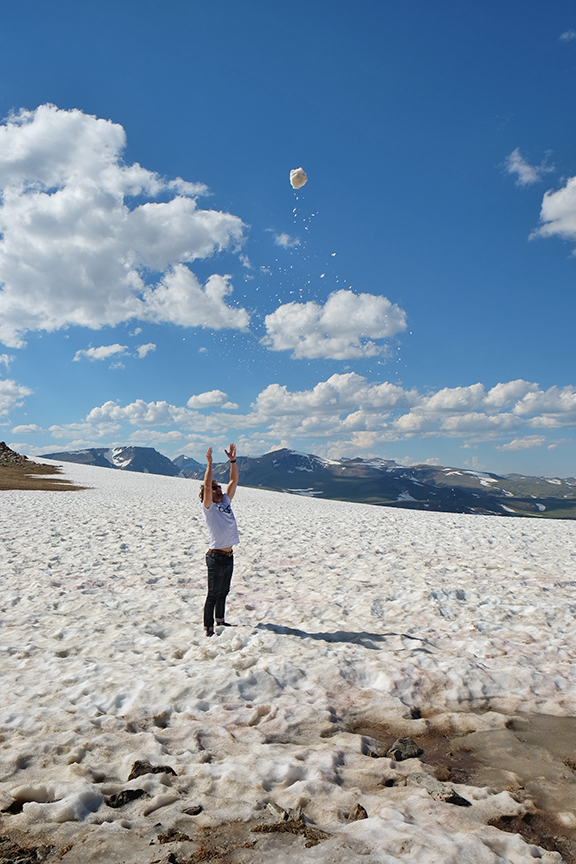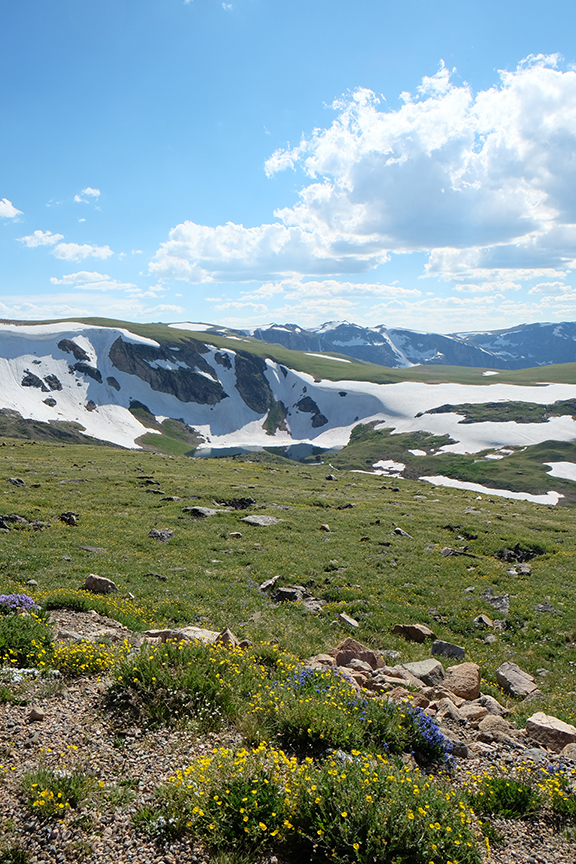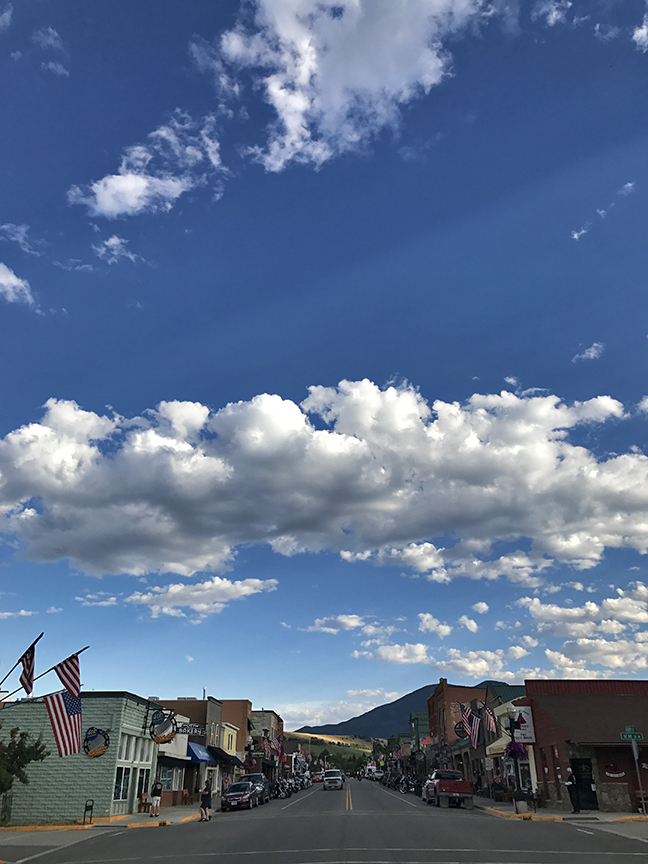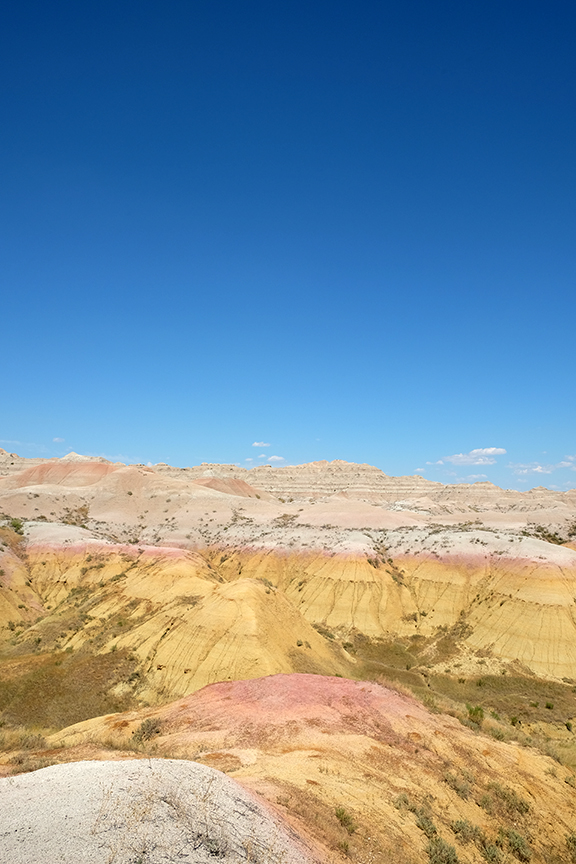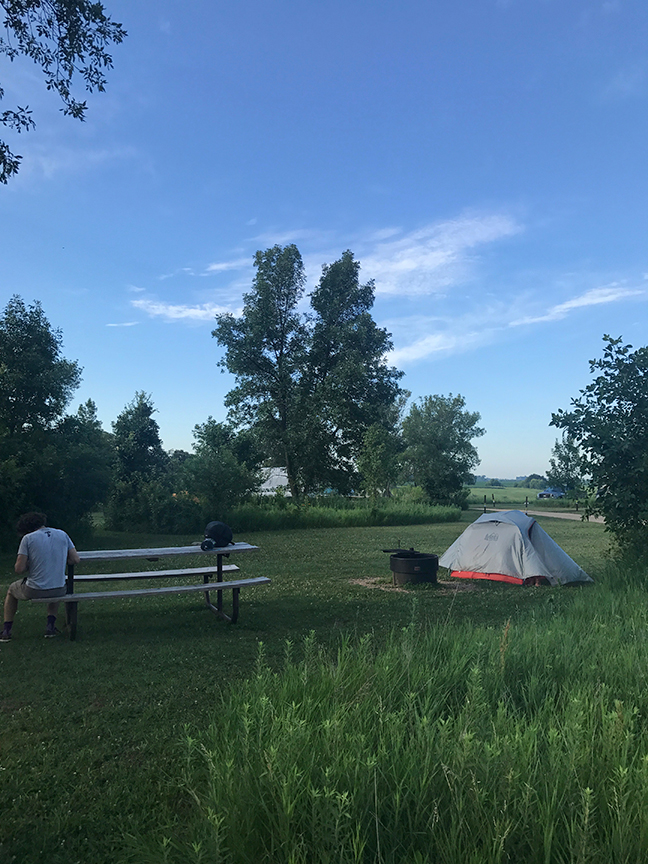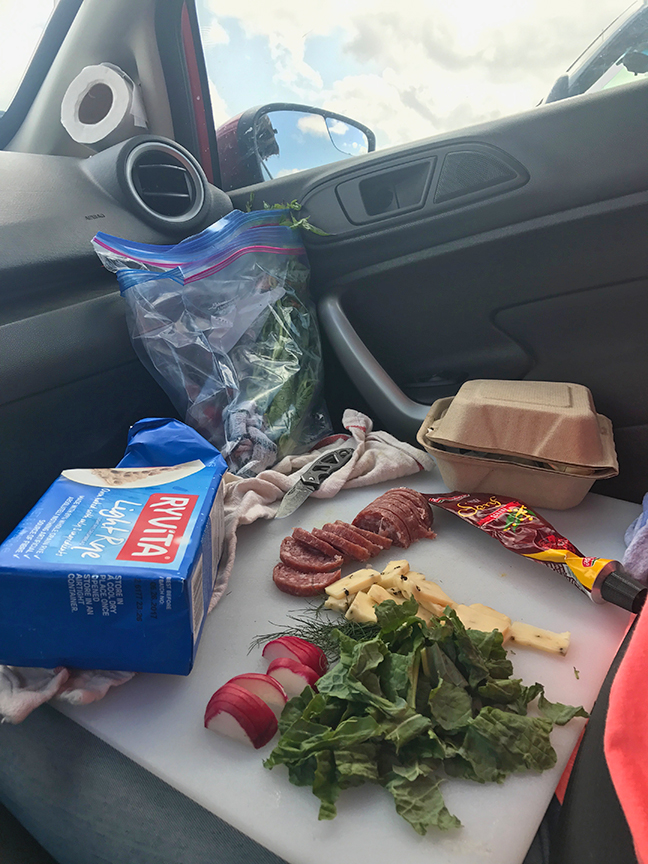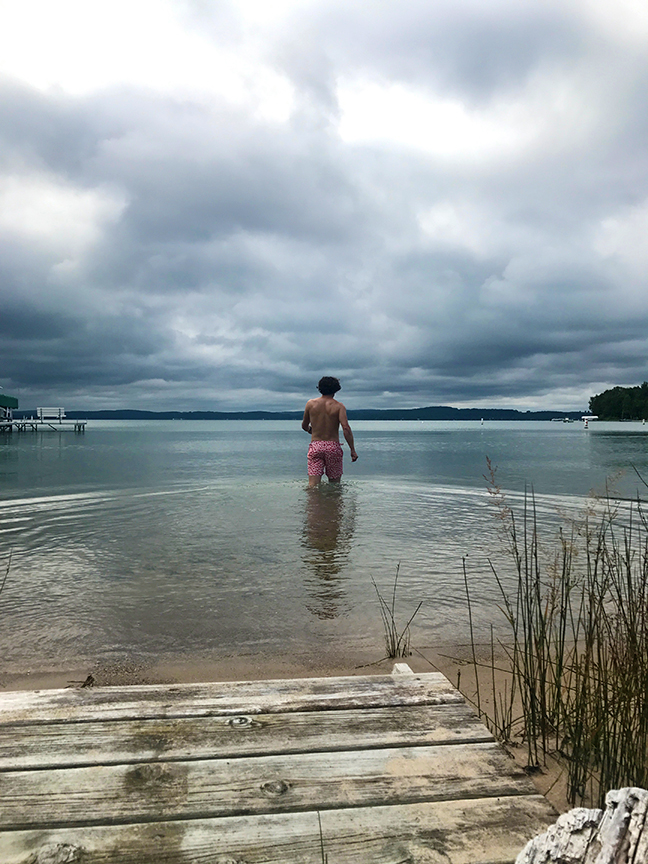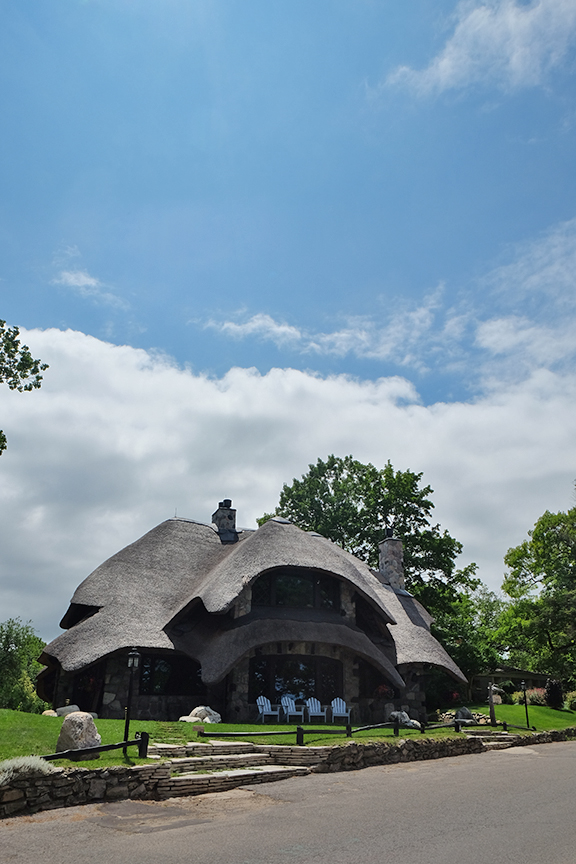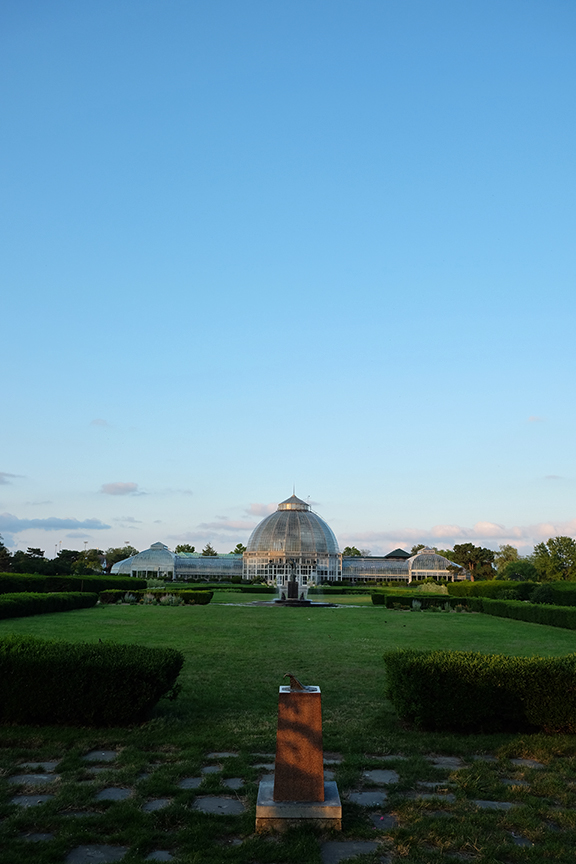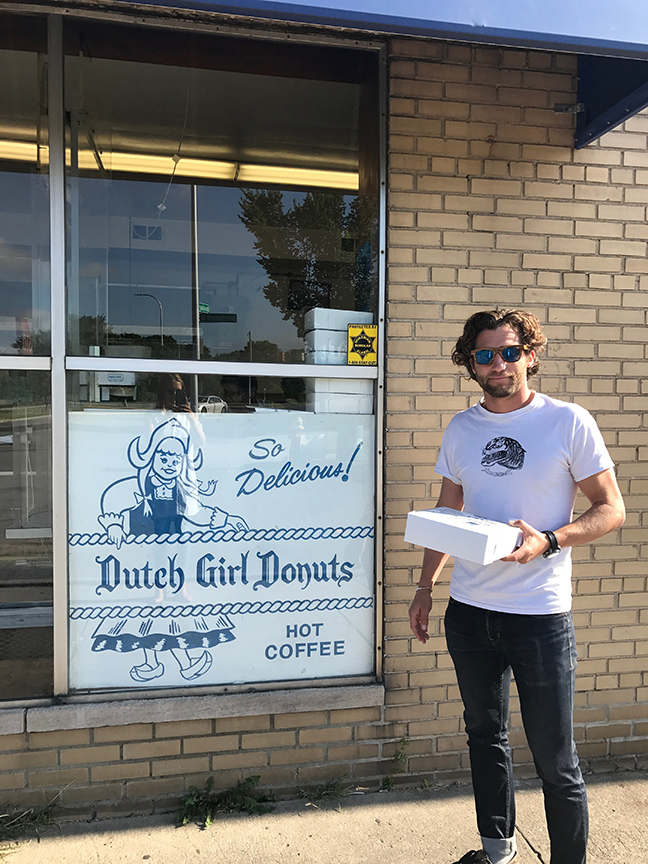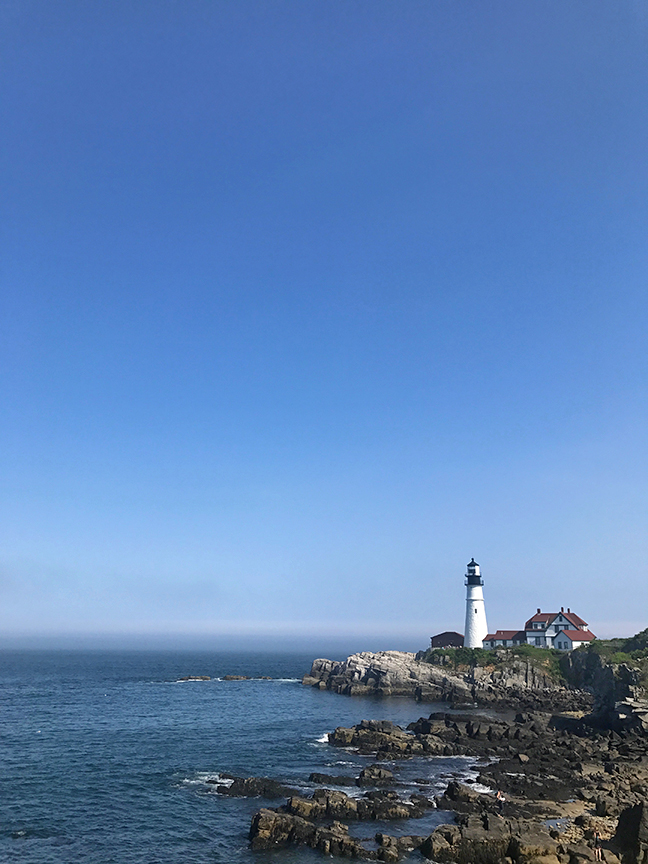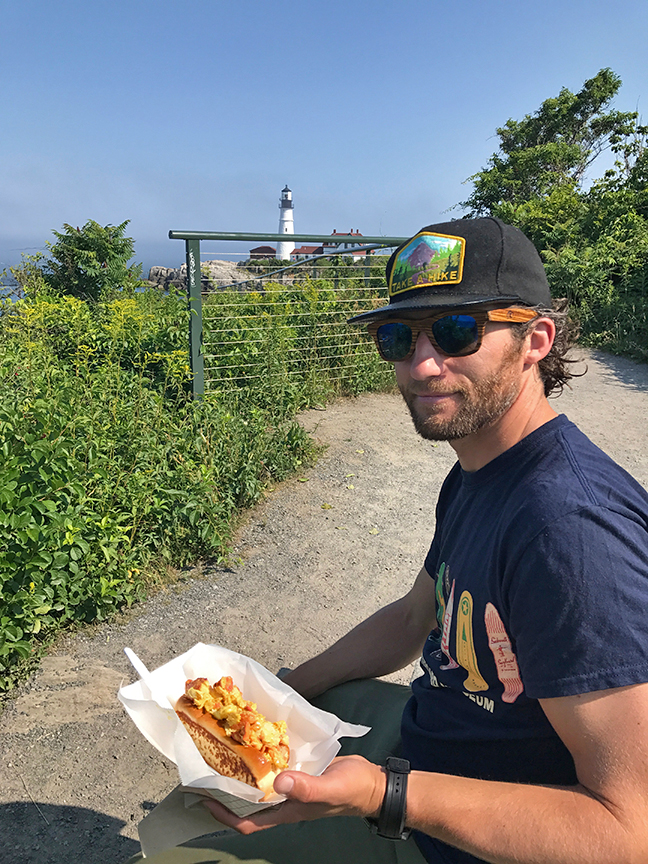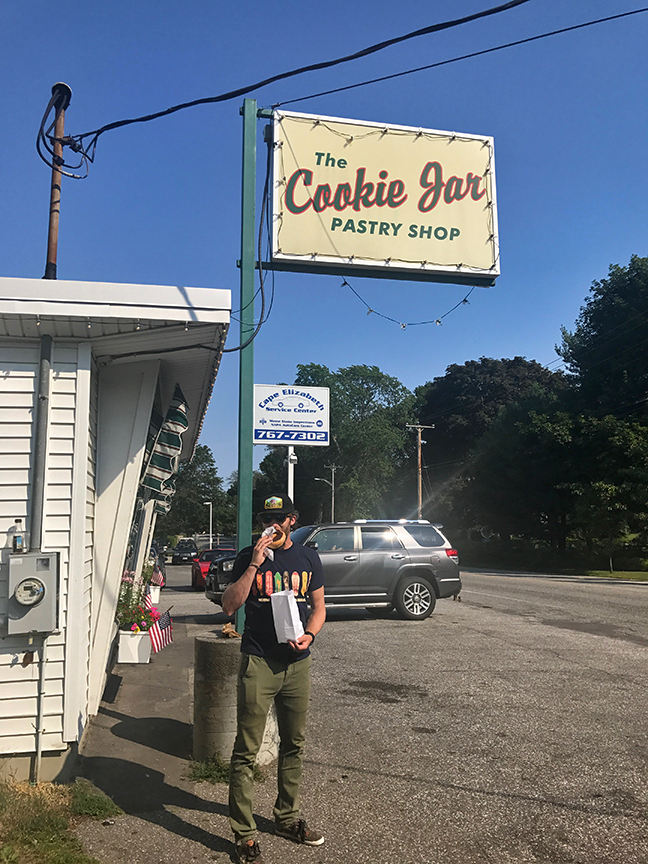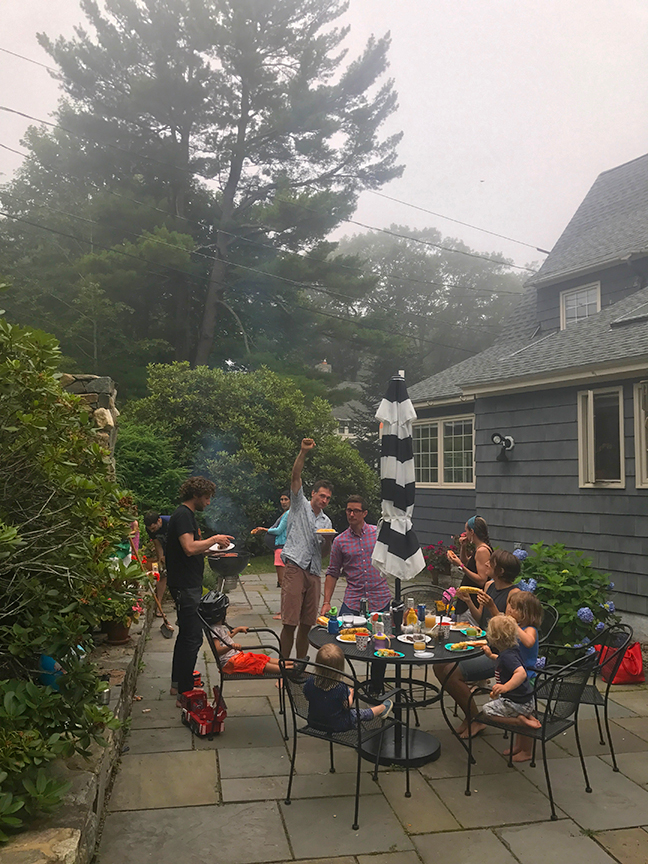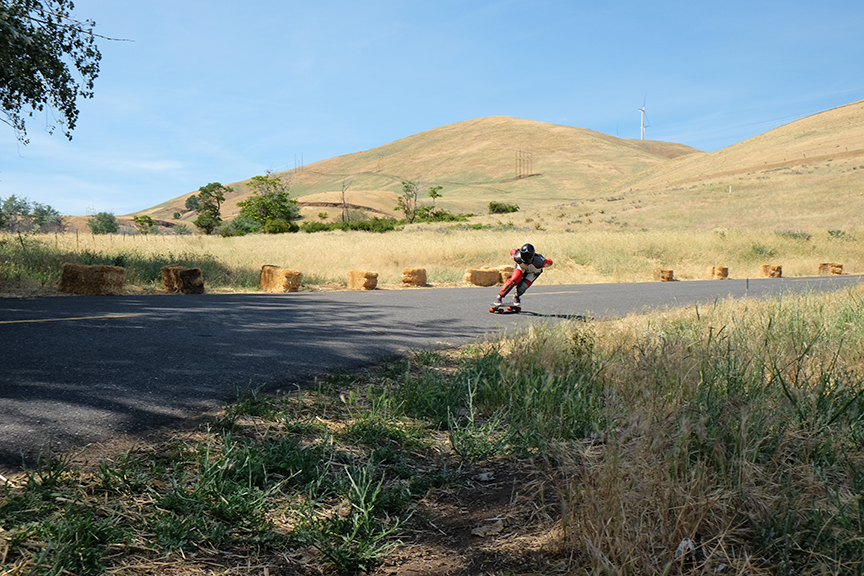 Maryhill Free Ride 2017, WA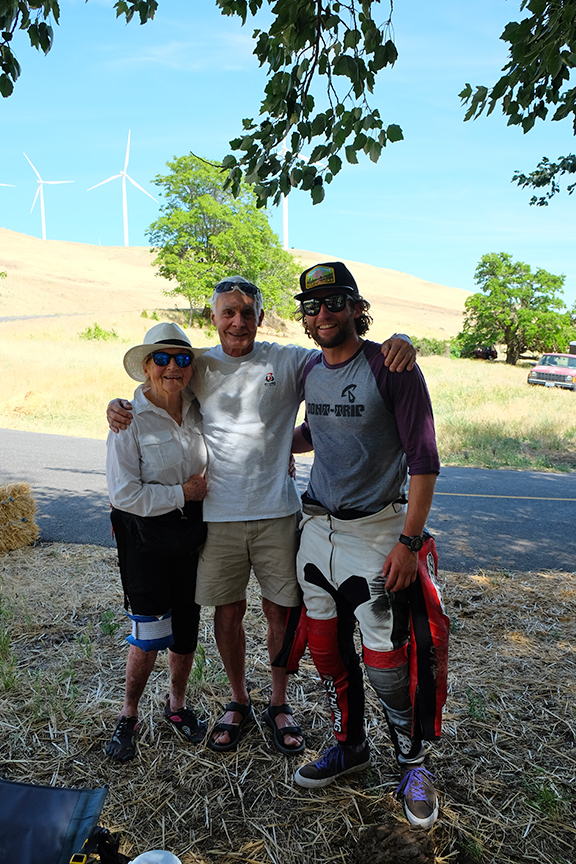 Grandparents came out to support!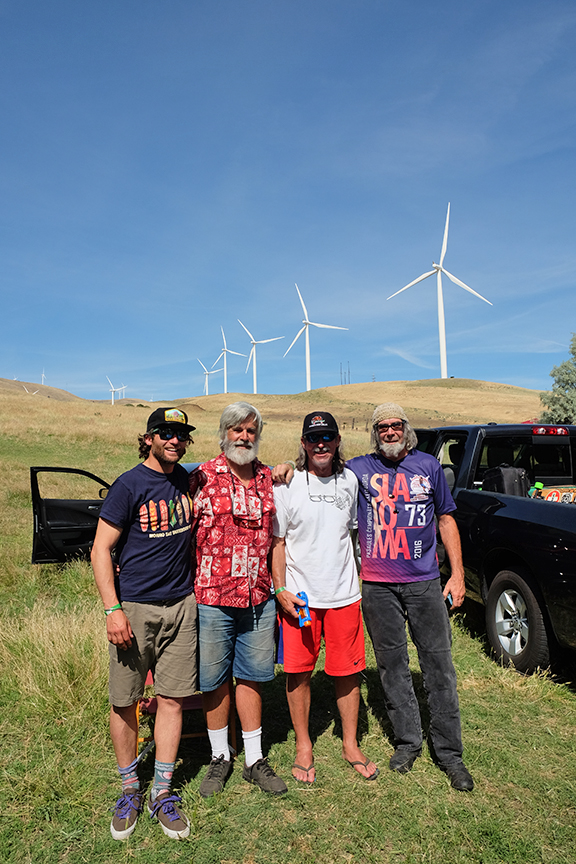 Kaspar with skateboarding legends
Columbia River looking west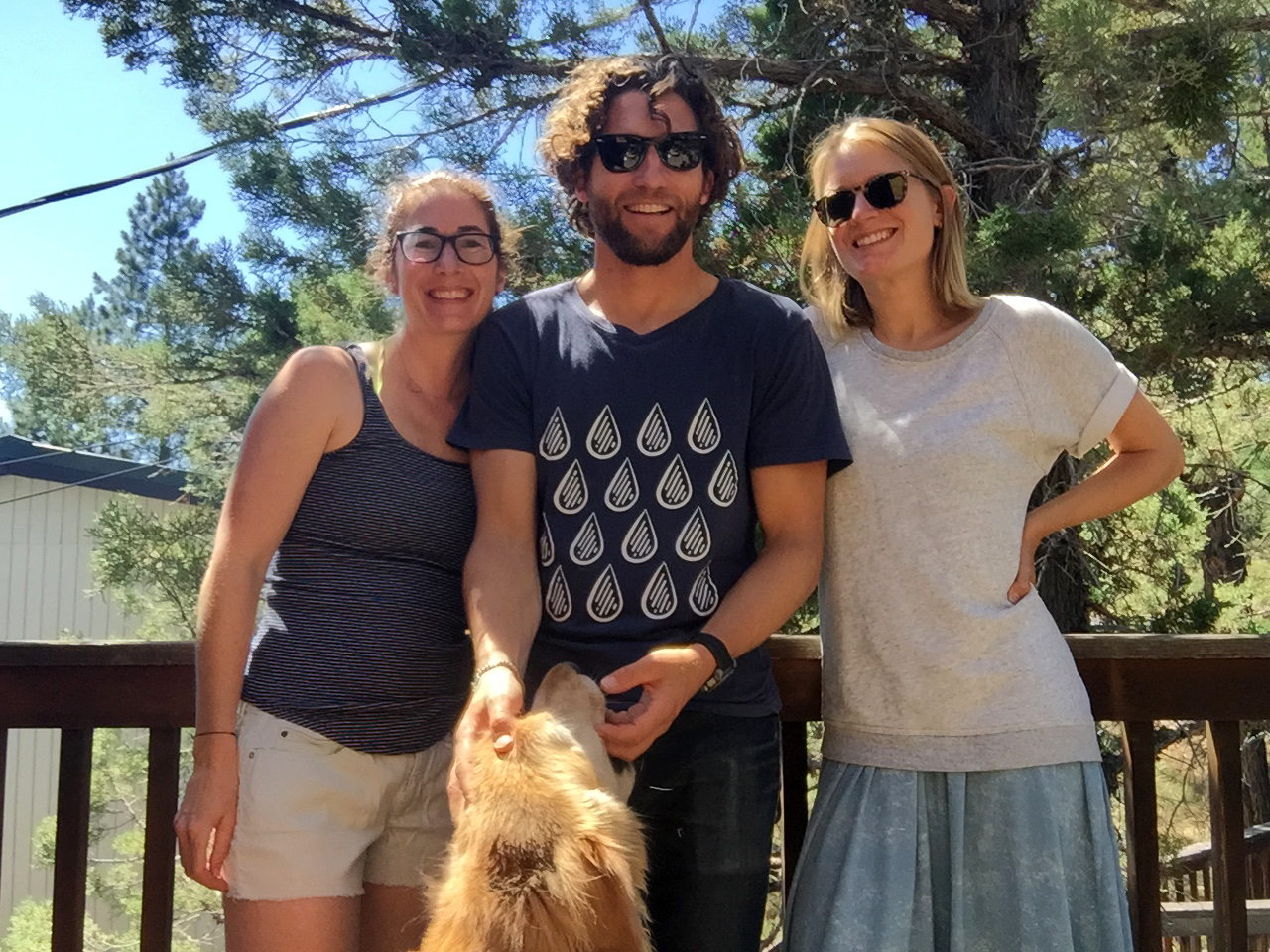 visiting with Liese and Riley in Bend, OR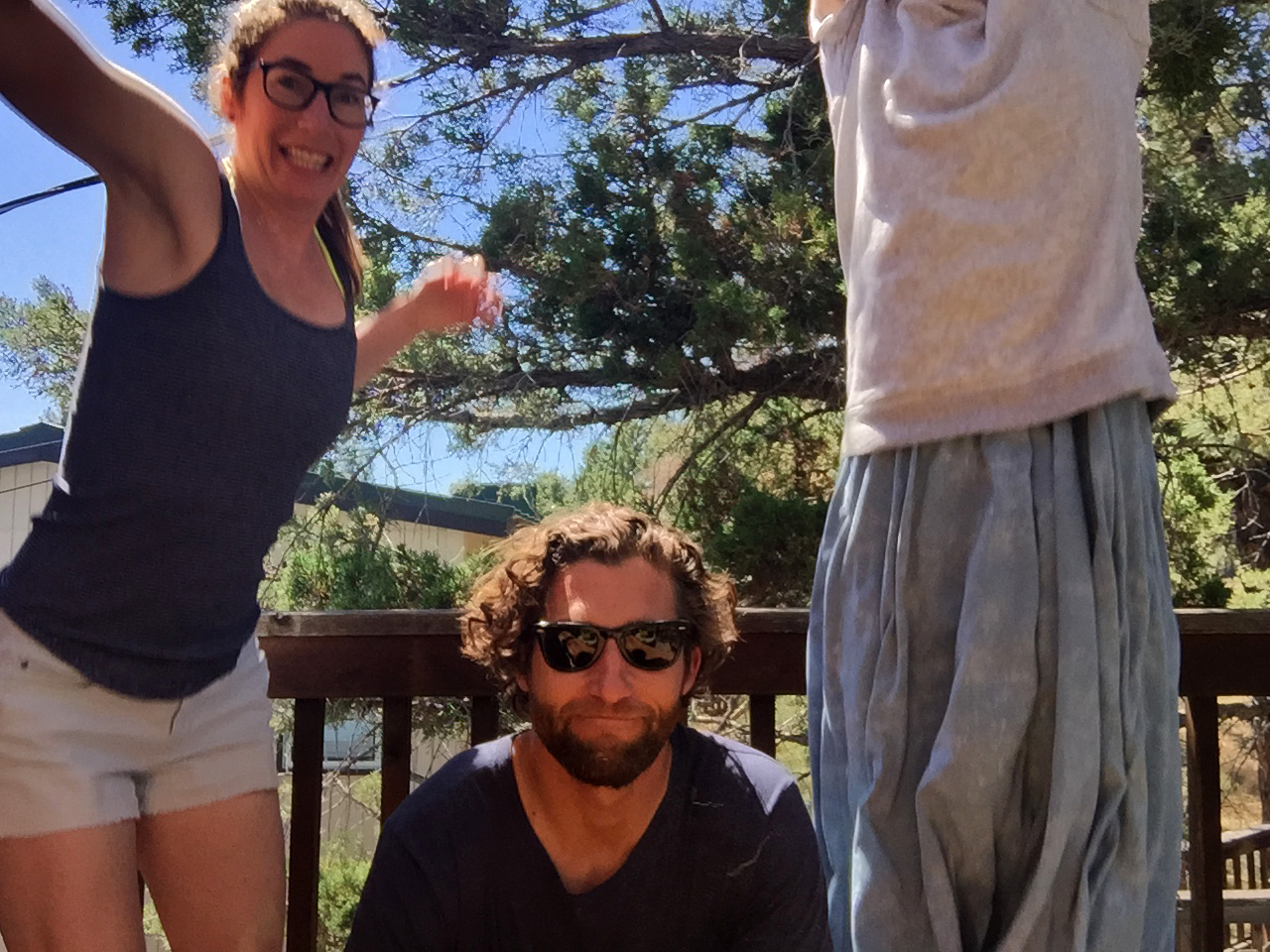 planning out the next leg of our trip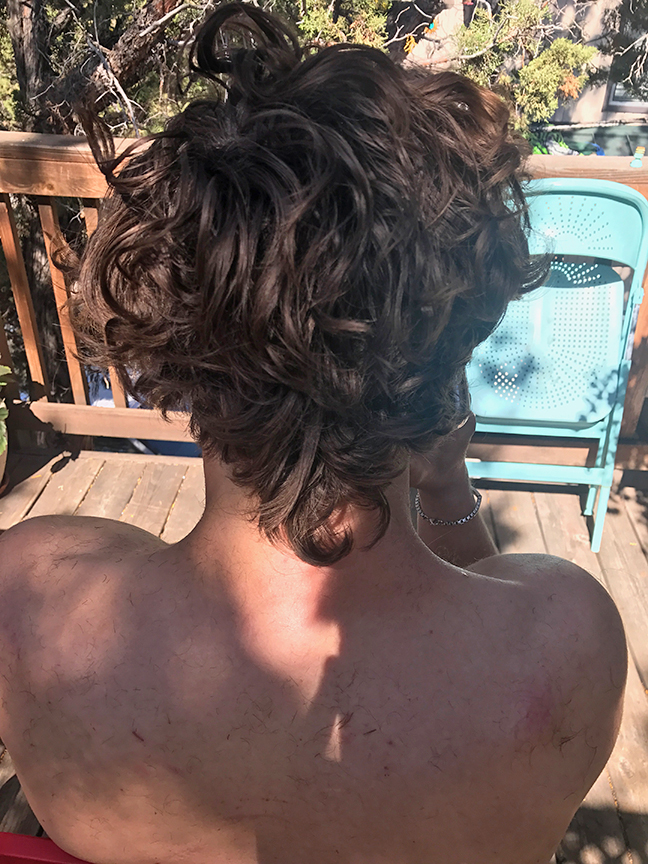 existential problems at the bakery....can't decide.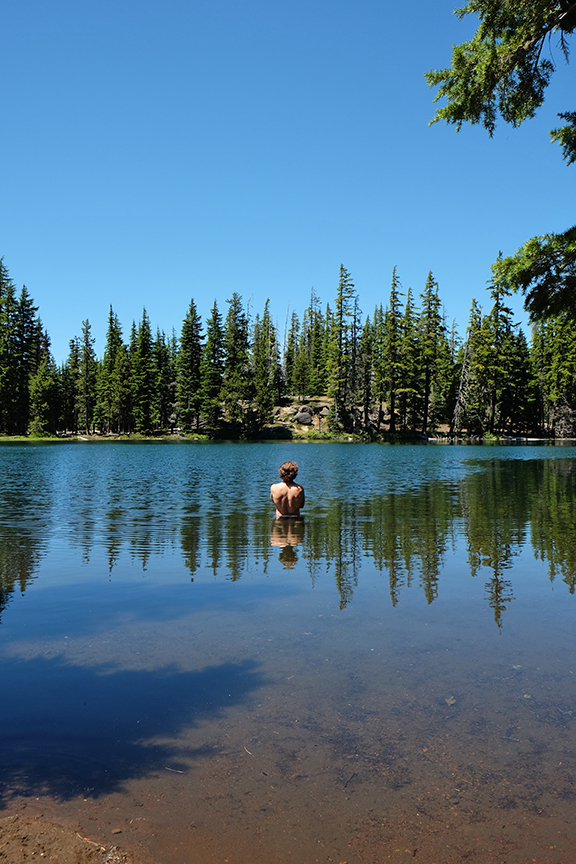 found this little beauty in the Deschutes National Forest
Kaspar skating the lava lands with some old friends
the standing wave in Bend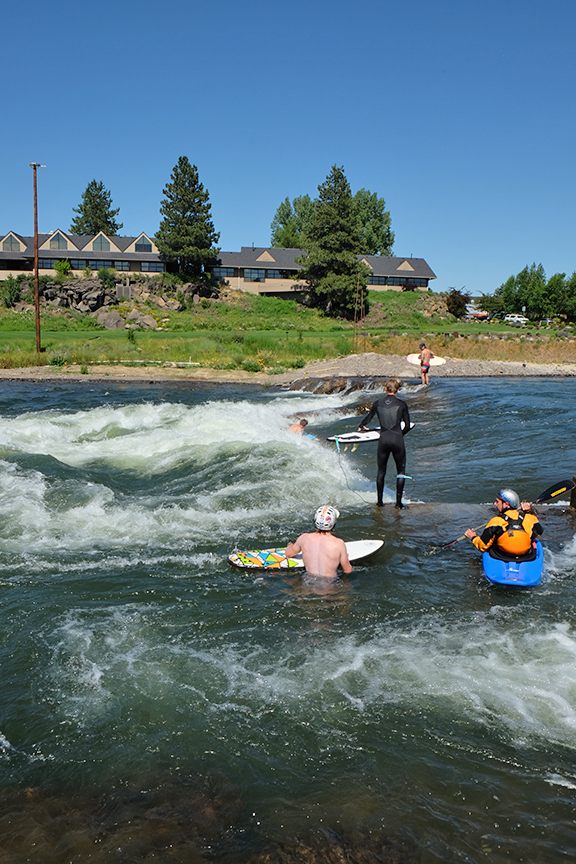 Kaspar getting ready to try the wave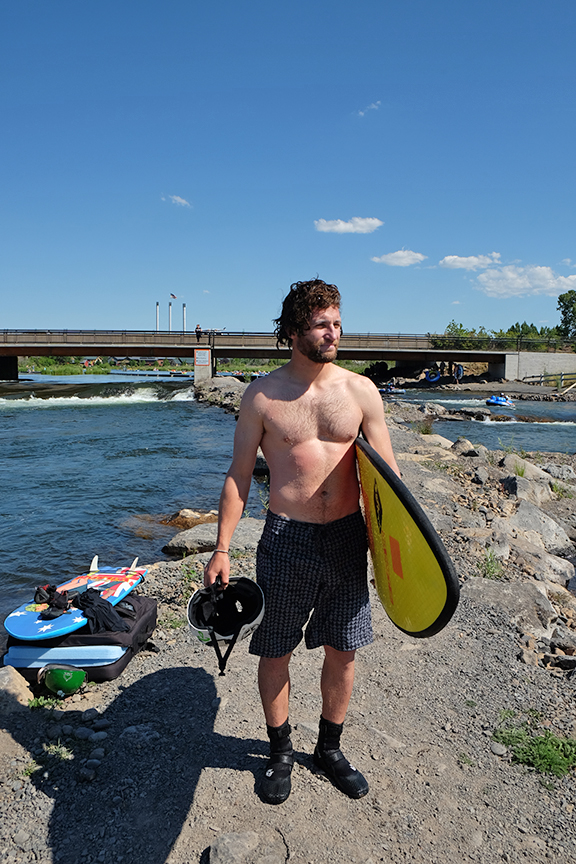 stopping at Smith Rock State Park on the way back to Hood River area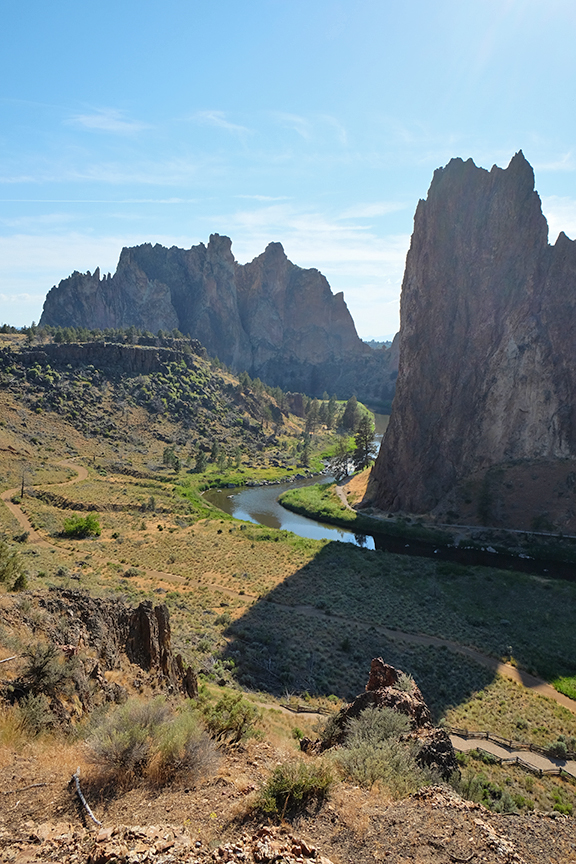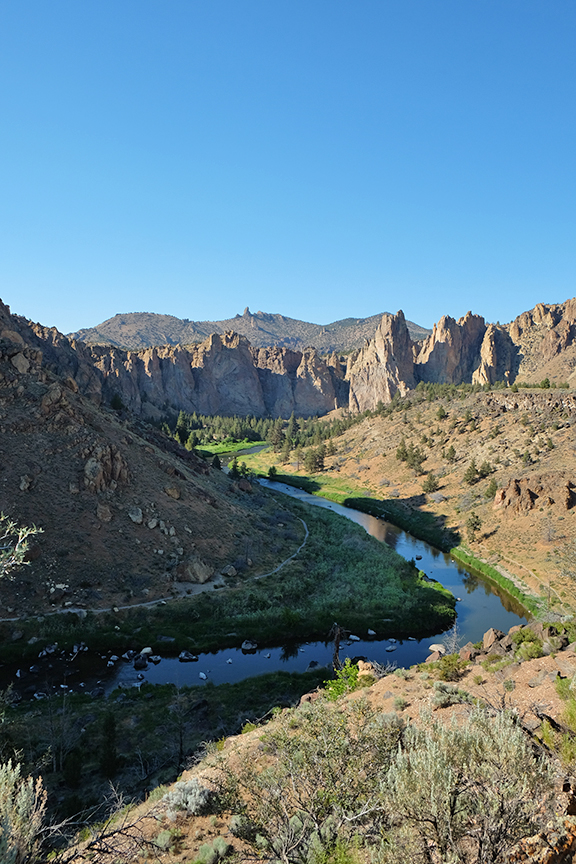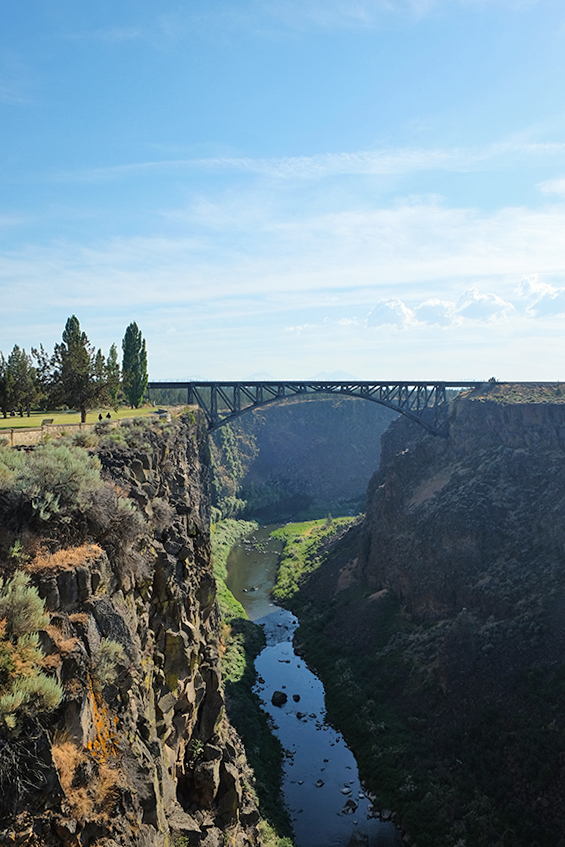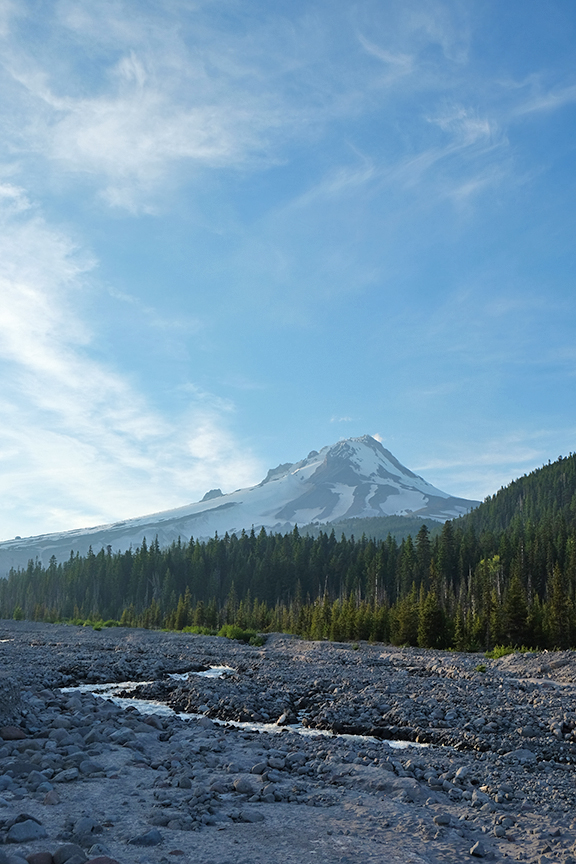 Sasquatch Sighting Drawing
Biking into White Salmon, WA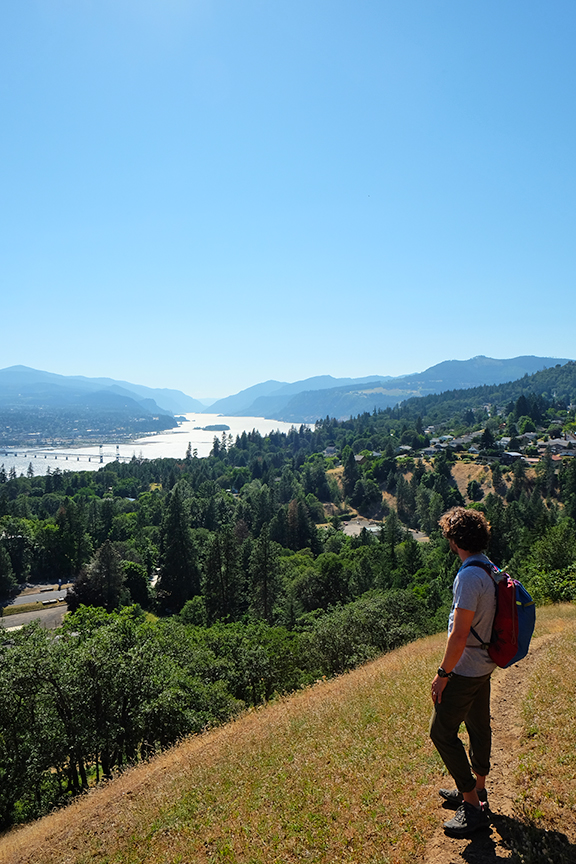 checking out the views of Hood River from White Salmon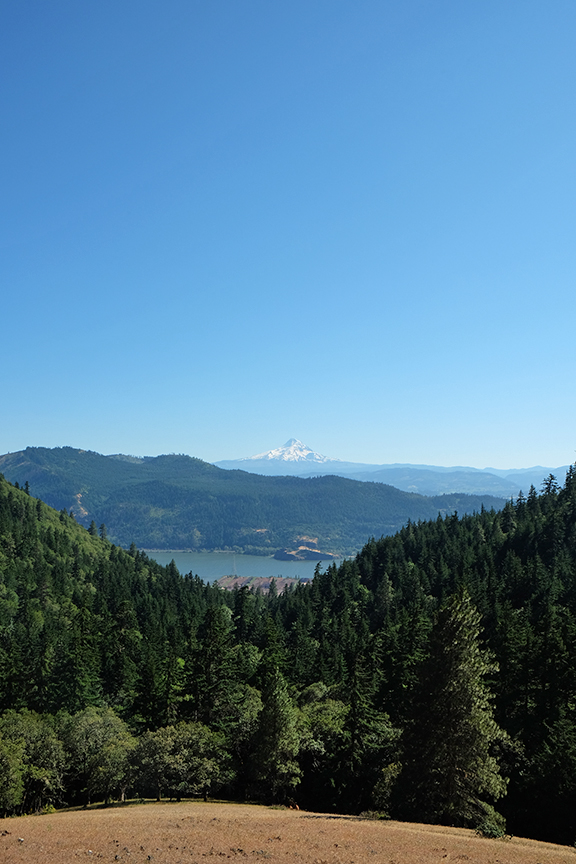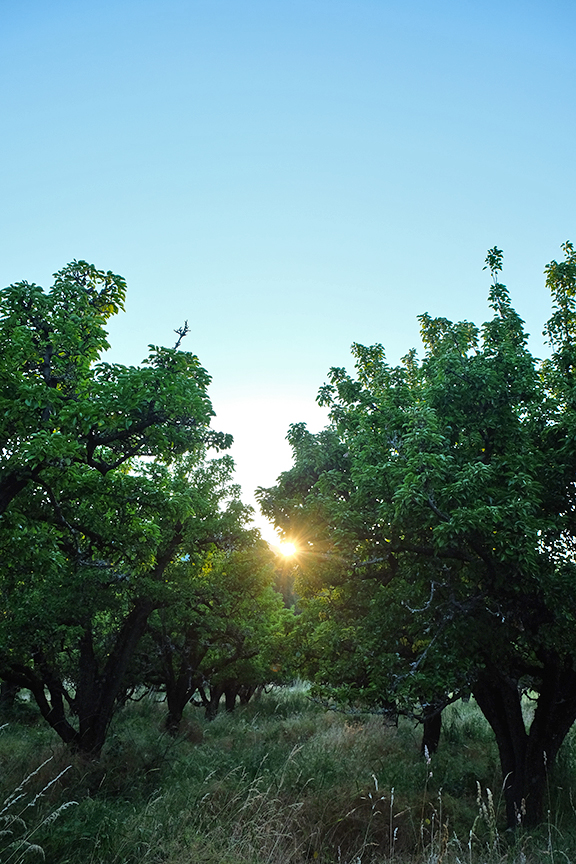 Sunset at the pear orchard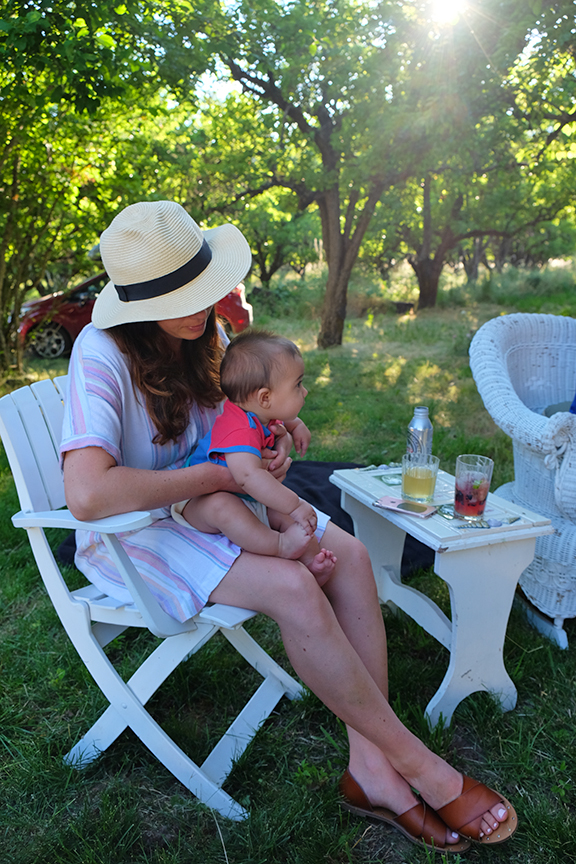 siblings and a new generation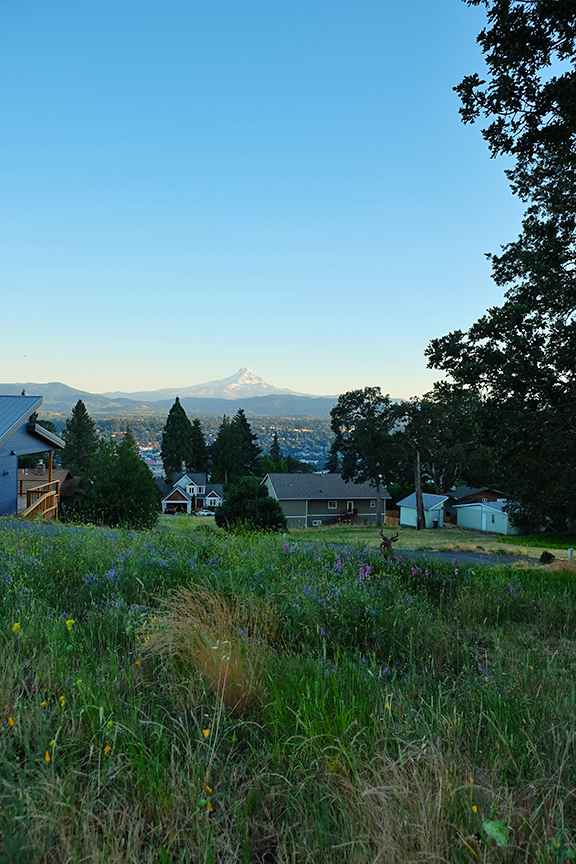 Mt. Hood from the Washington side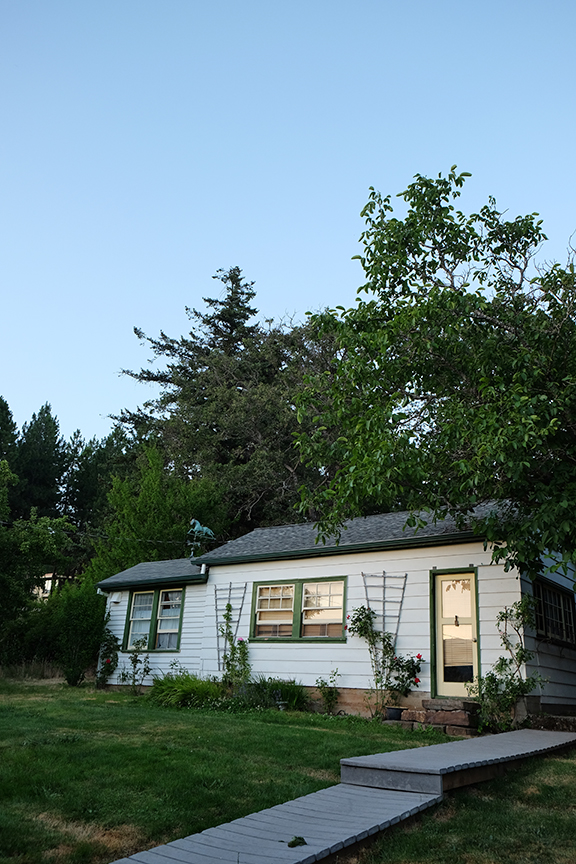 sun setting on the studio at the orchard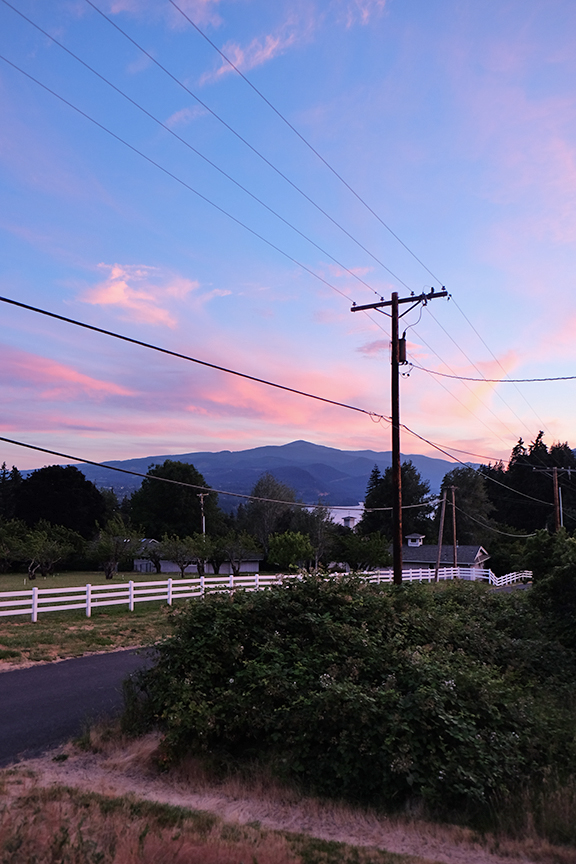 Columbia River in the distance
and know for some kiteboarding sessions at the Gorge in Hood River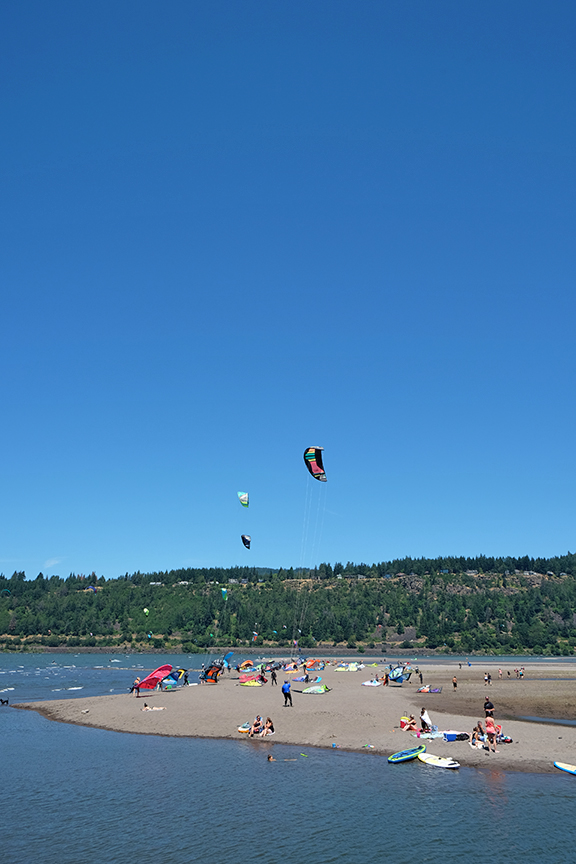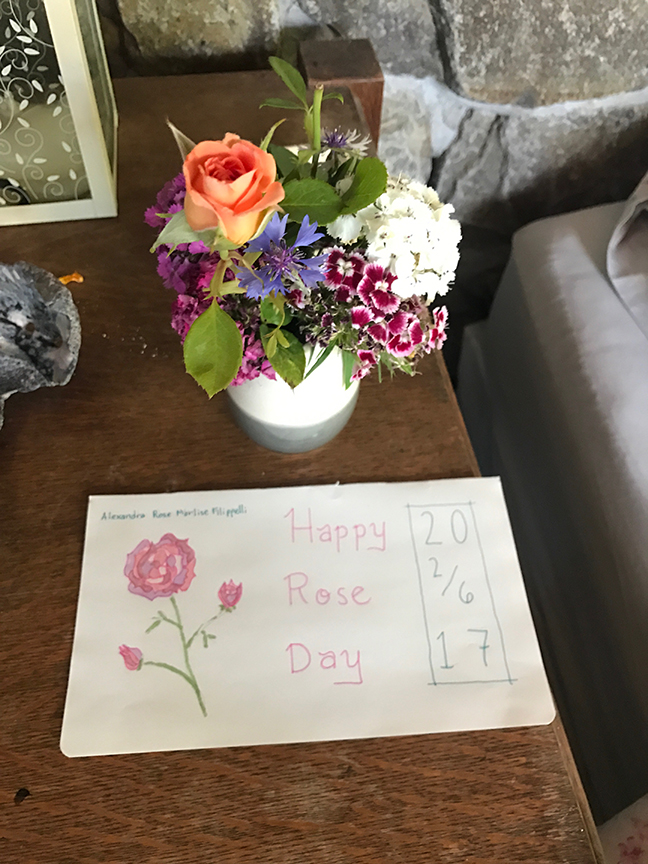 the wild White Salmon River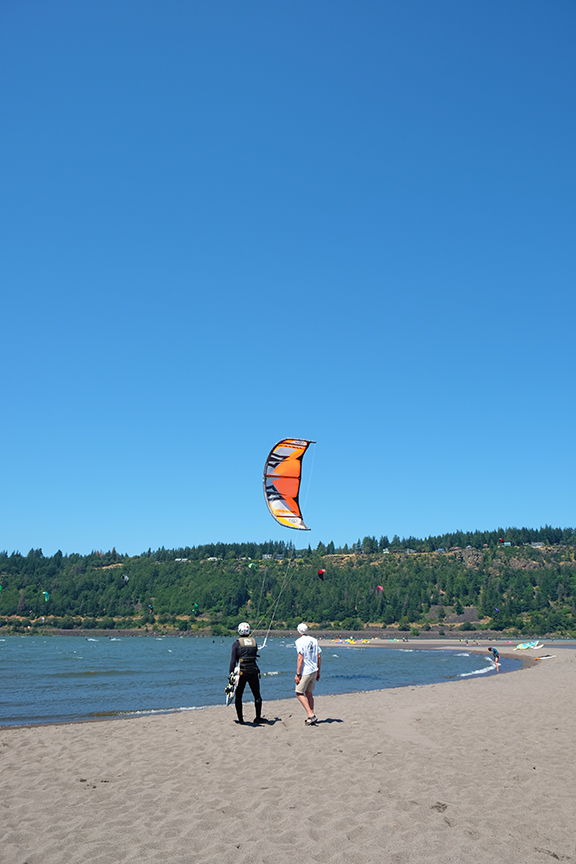 the OCF!! made it to Eugene
peace and love at the Oregon Country Fair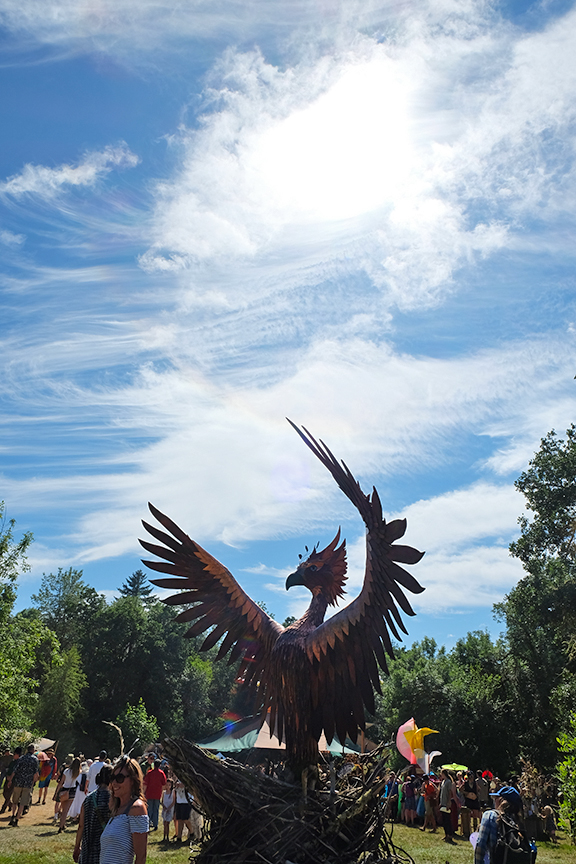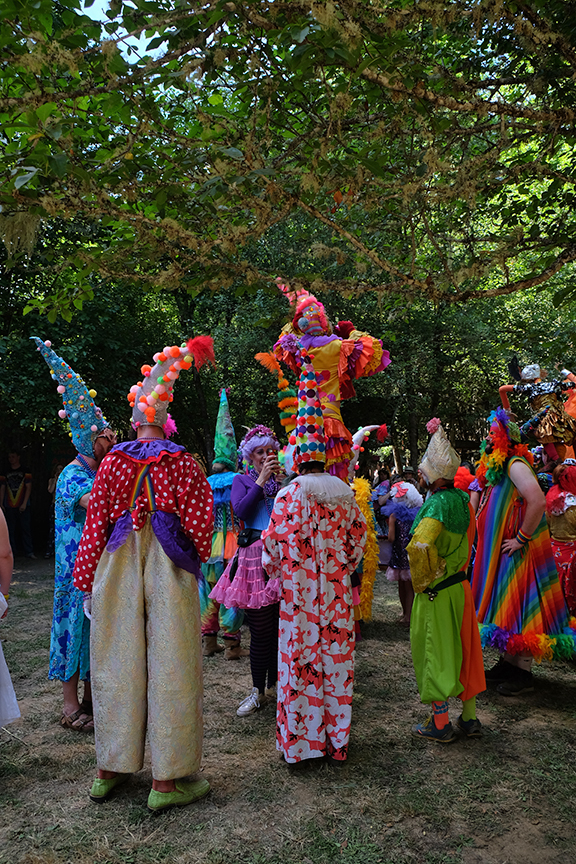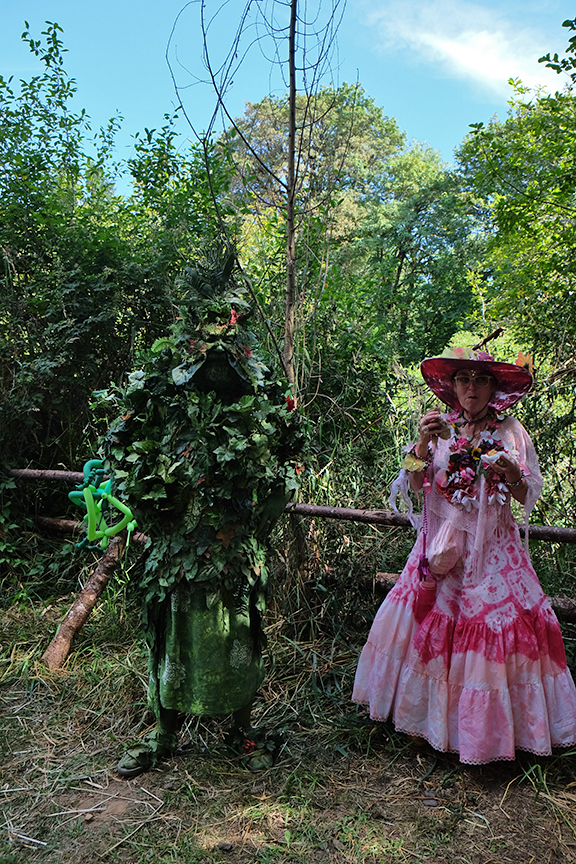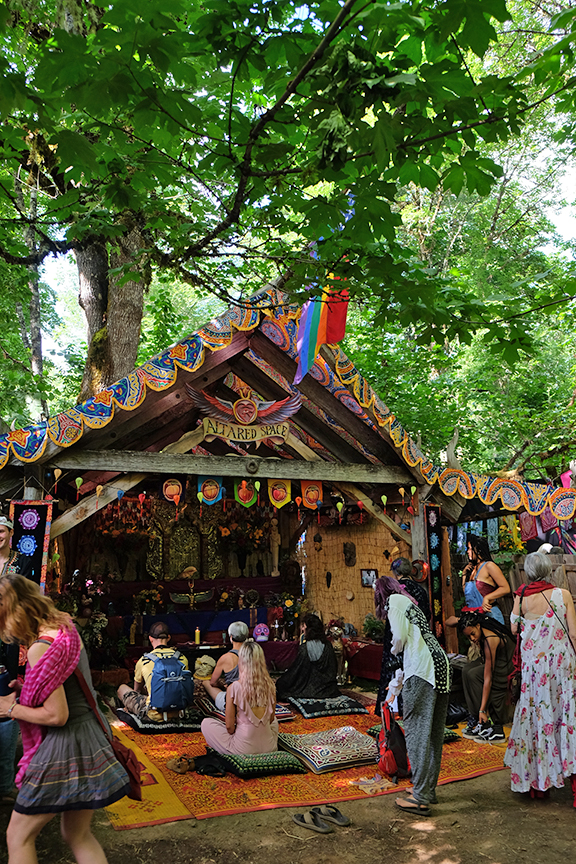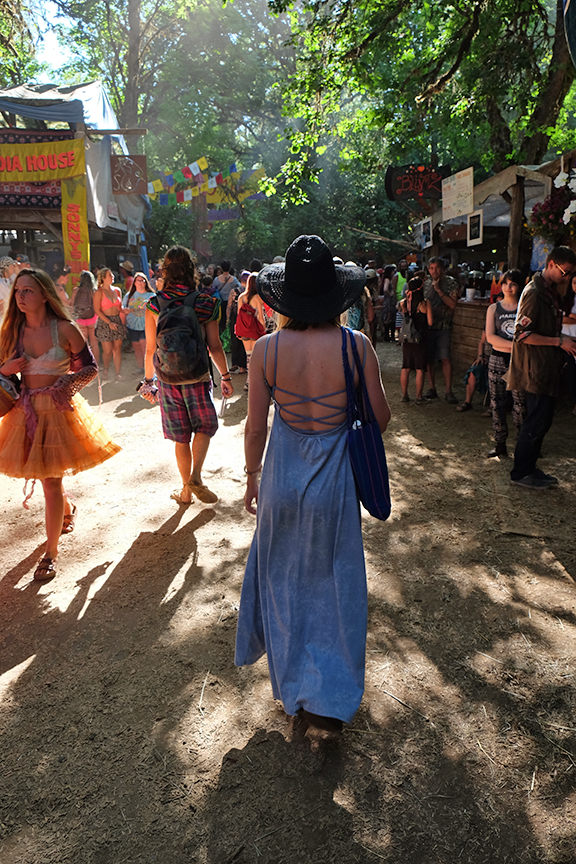 Kaspar's old stomping grounds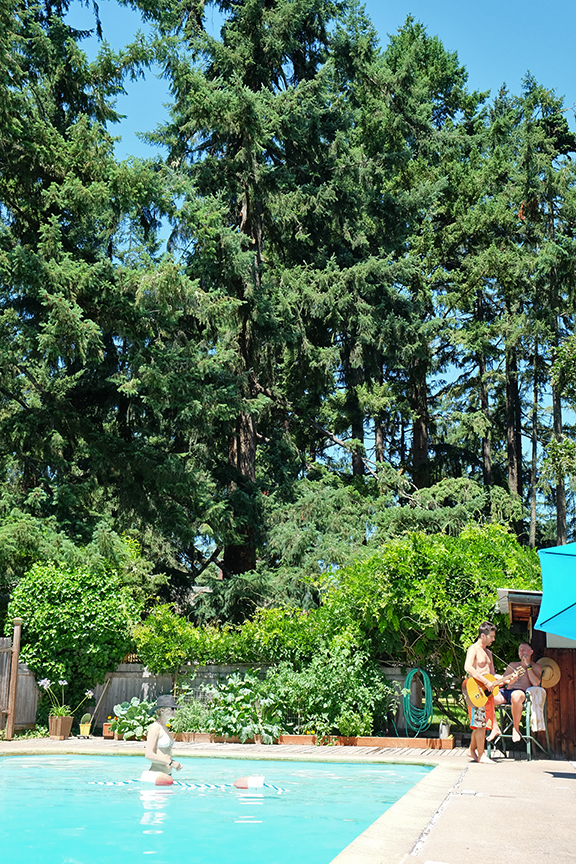 a little pool time with some southie buddies
on top of Spencer's Butte with a new generation of old friends
fresh n'local from Eugene's finest - the Saturday Market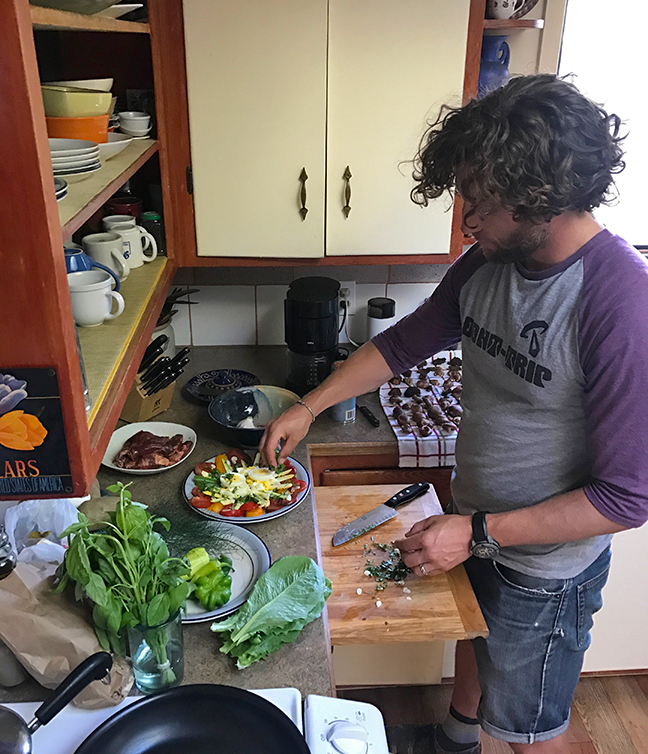 river floating by Mt. Pisgah
gathering some produce for the long cross country drive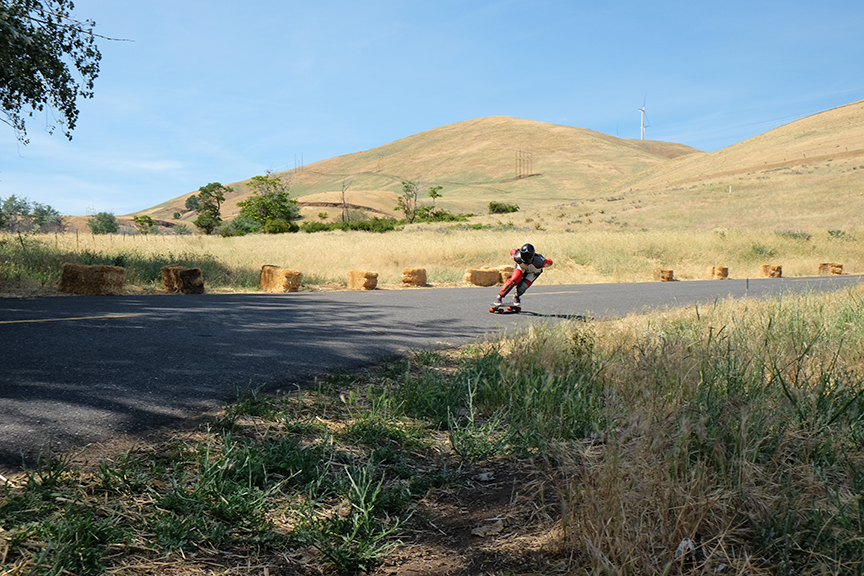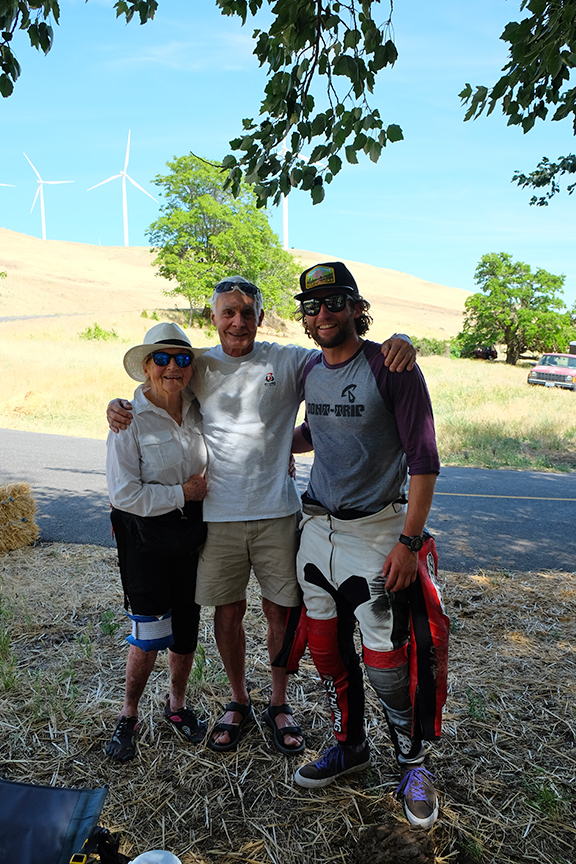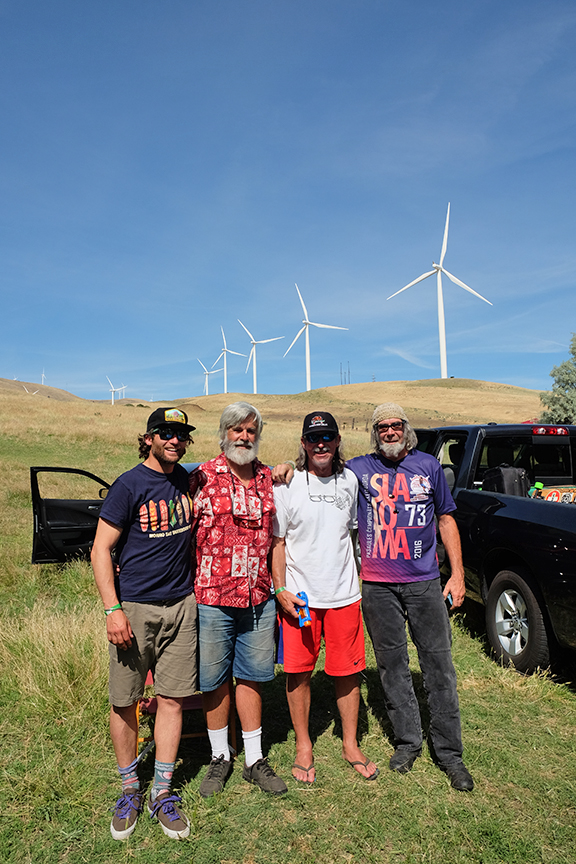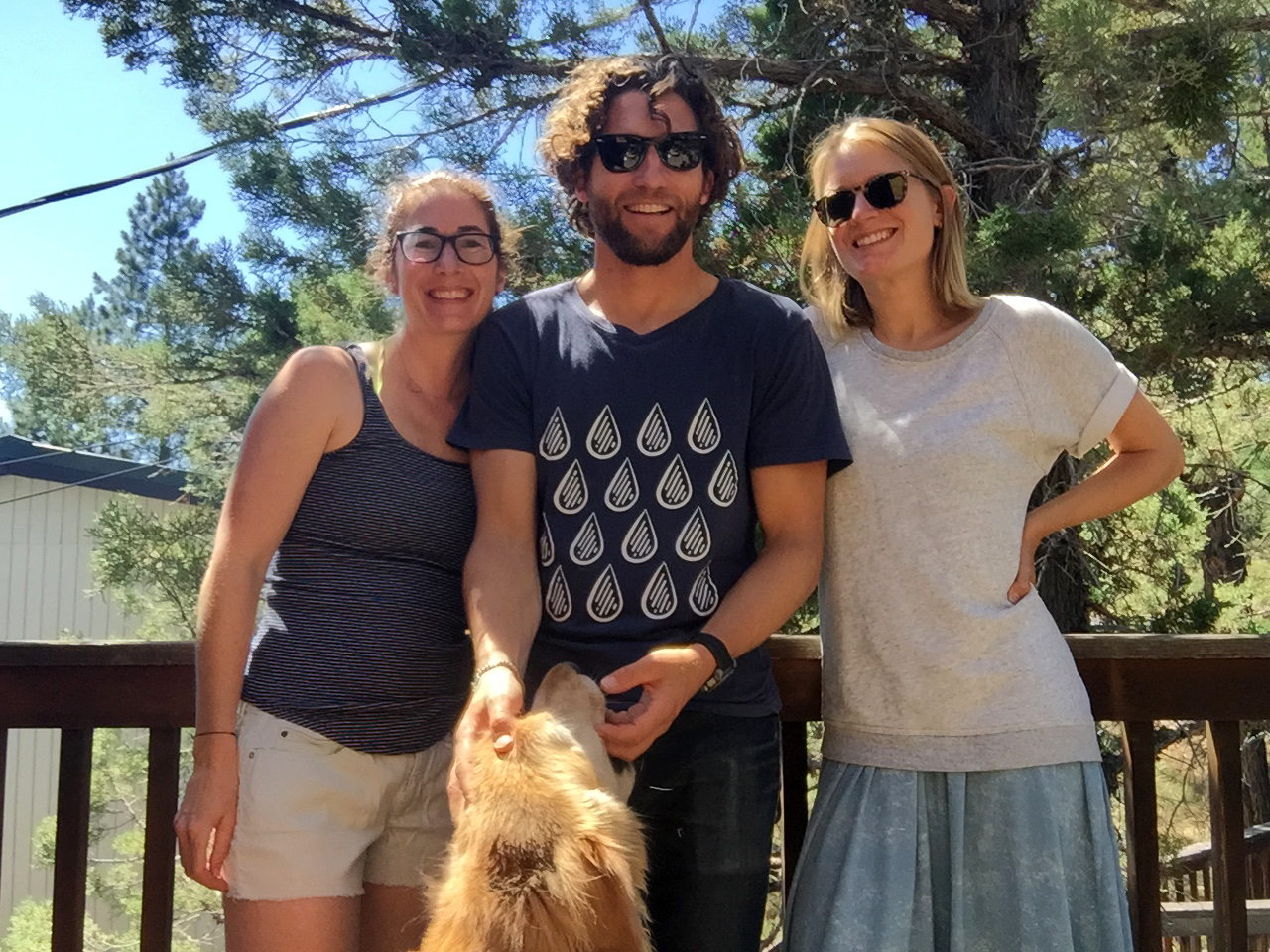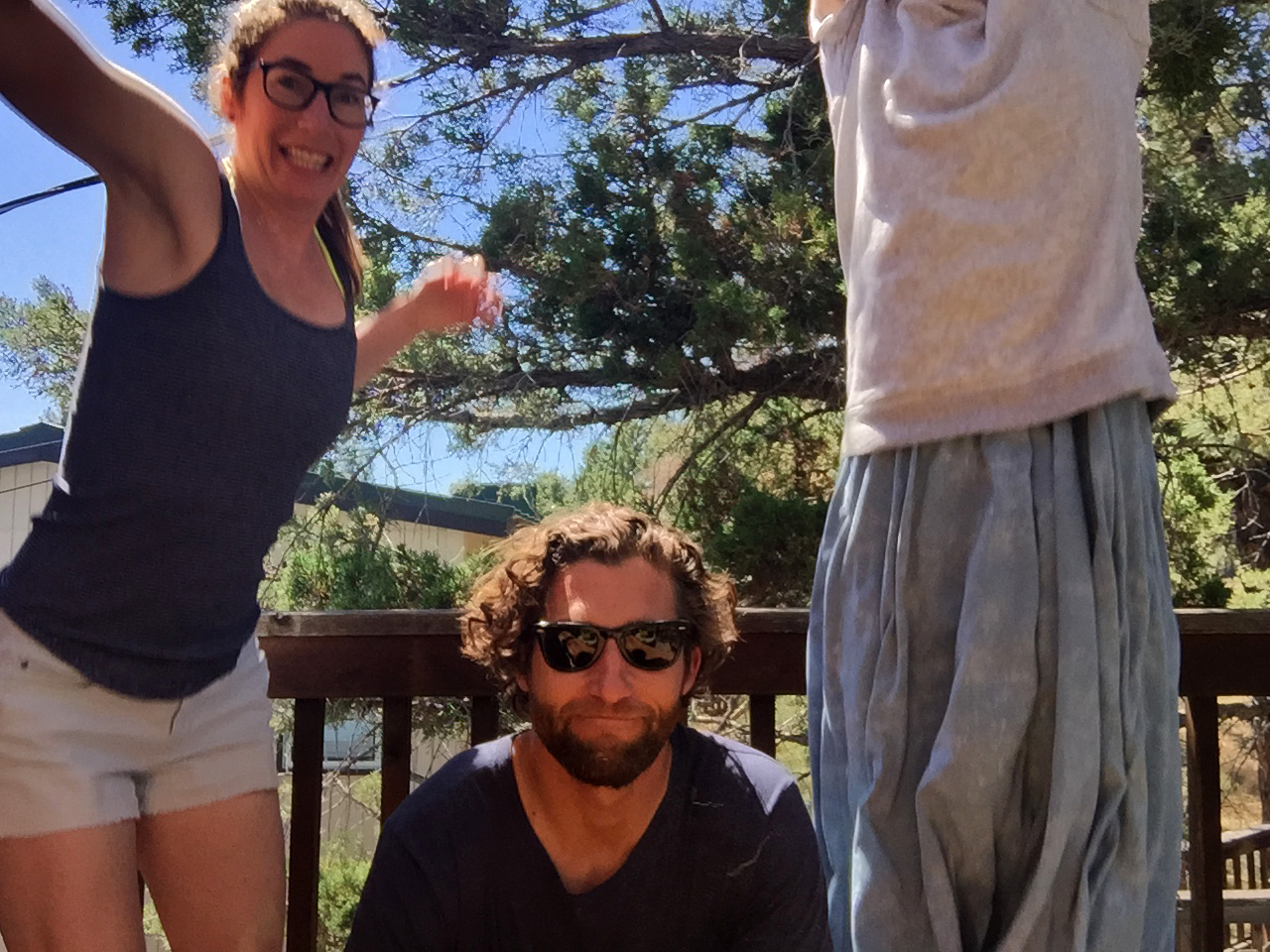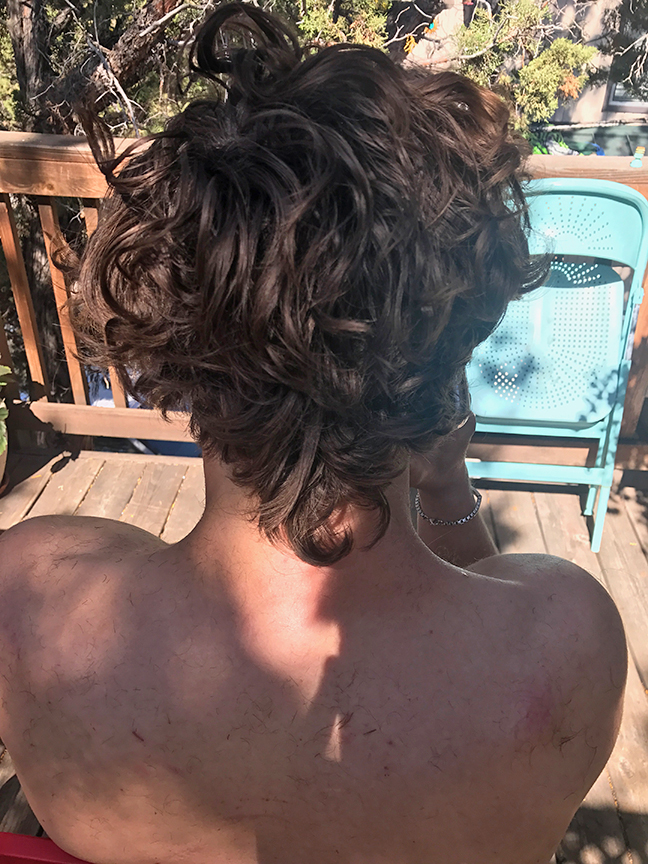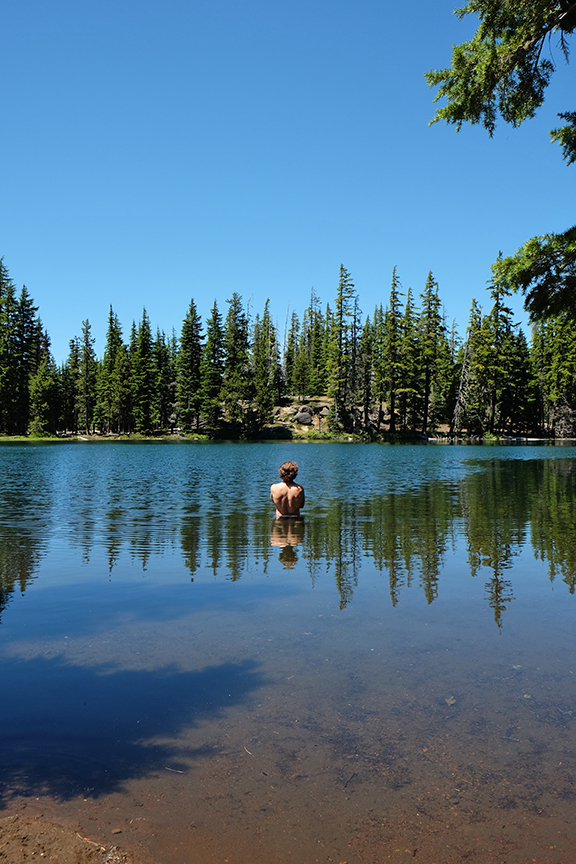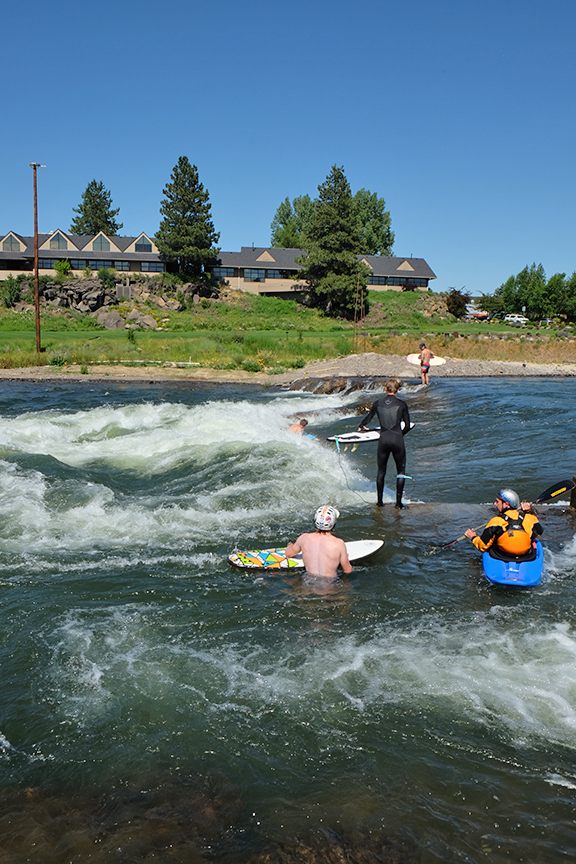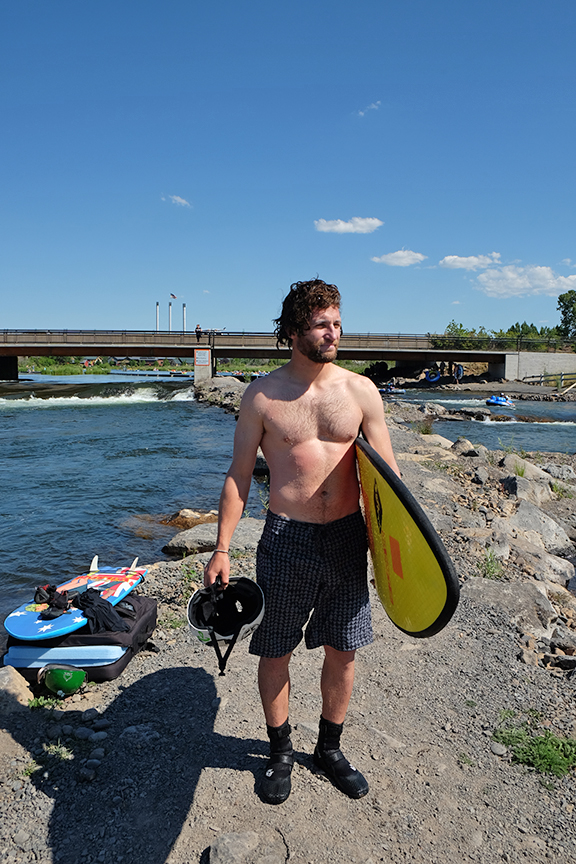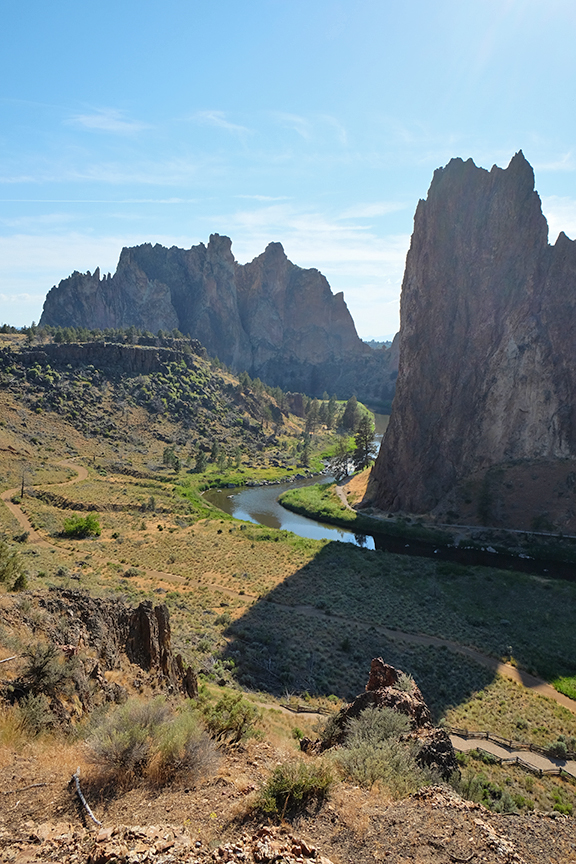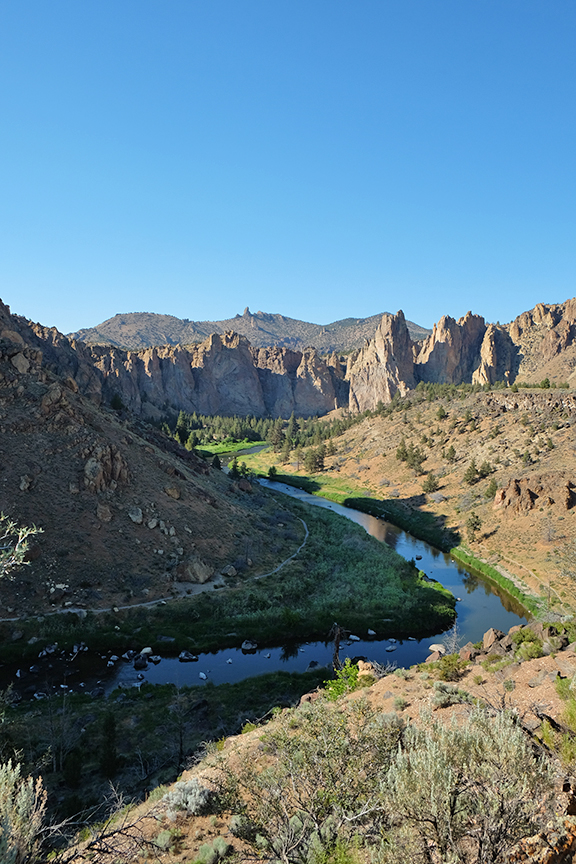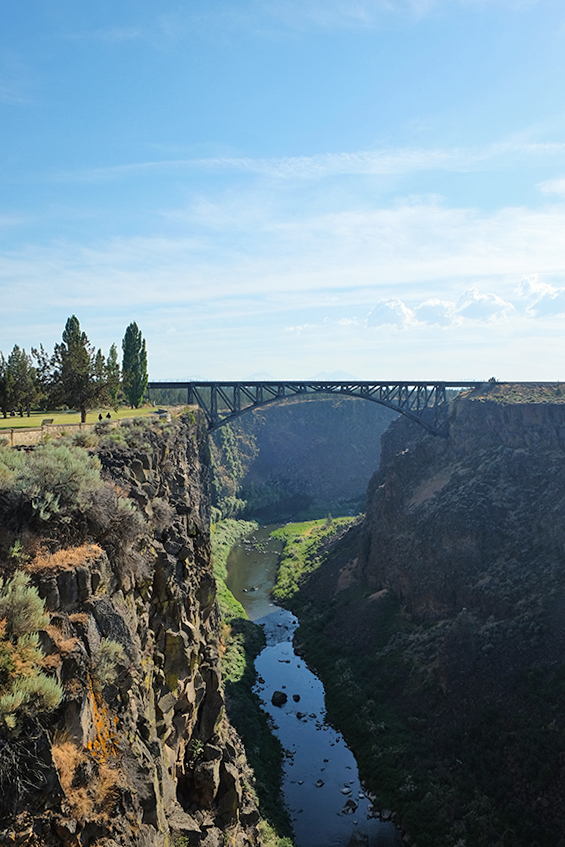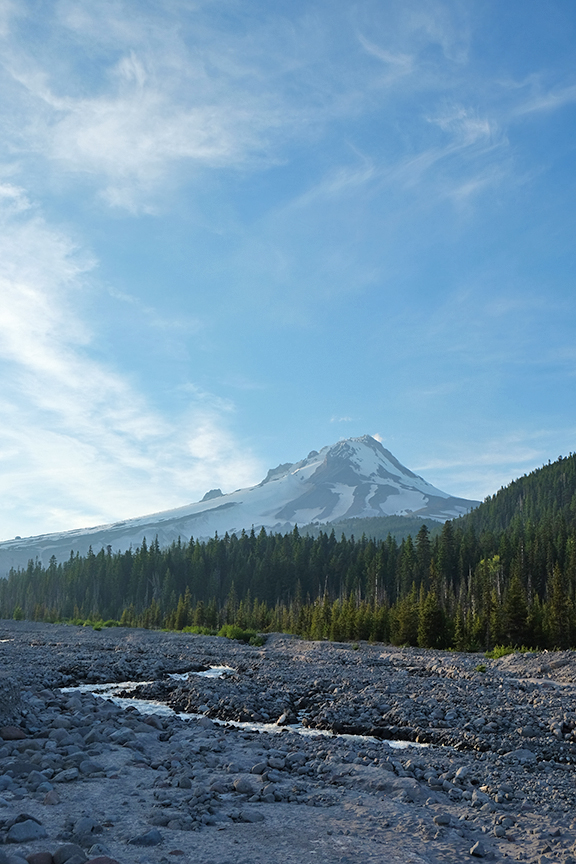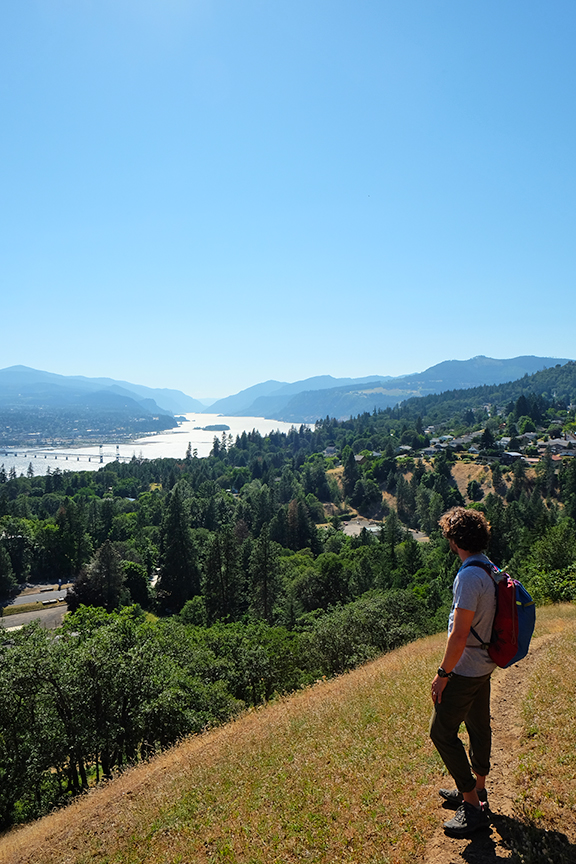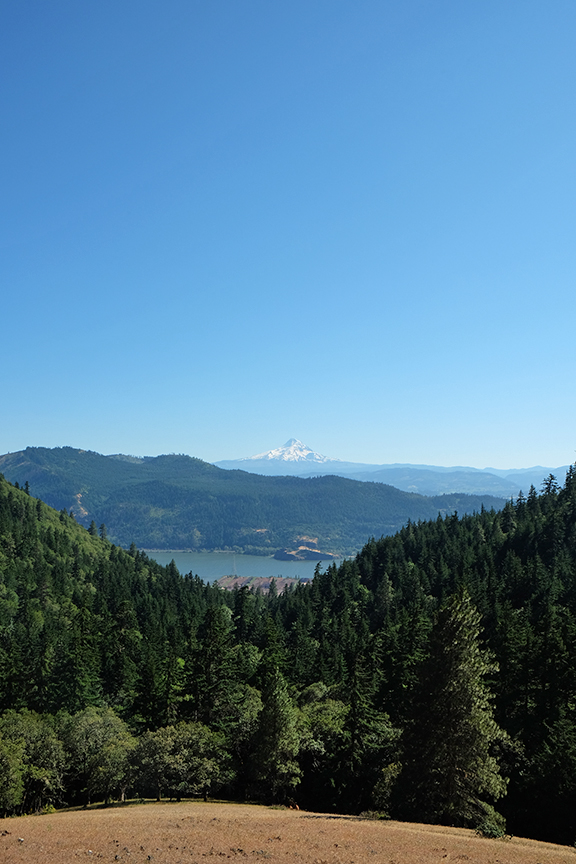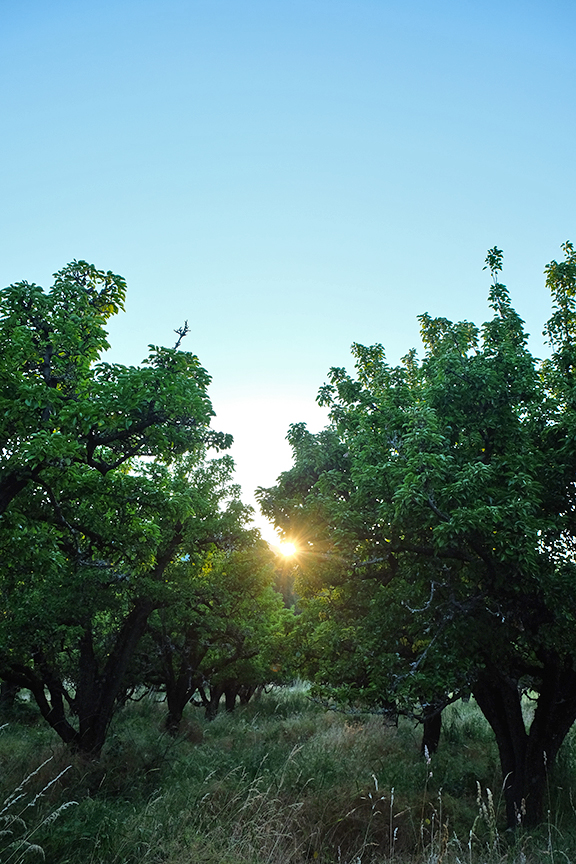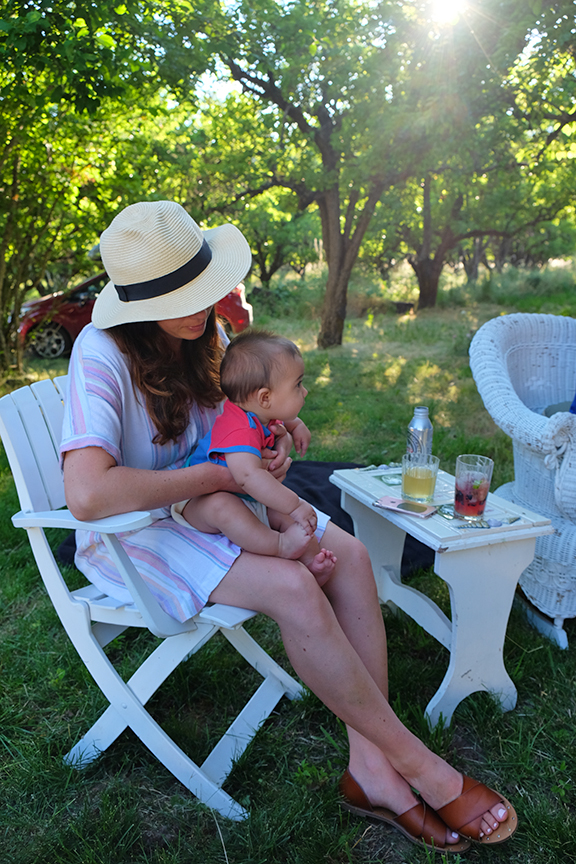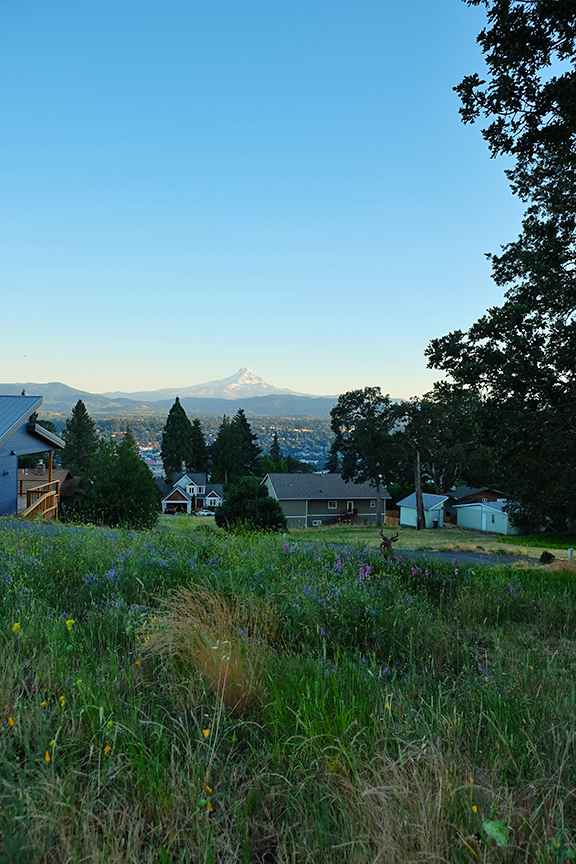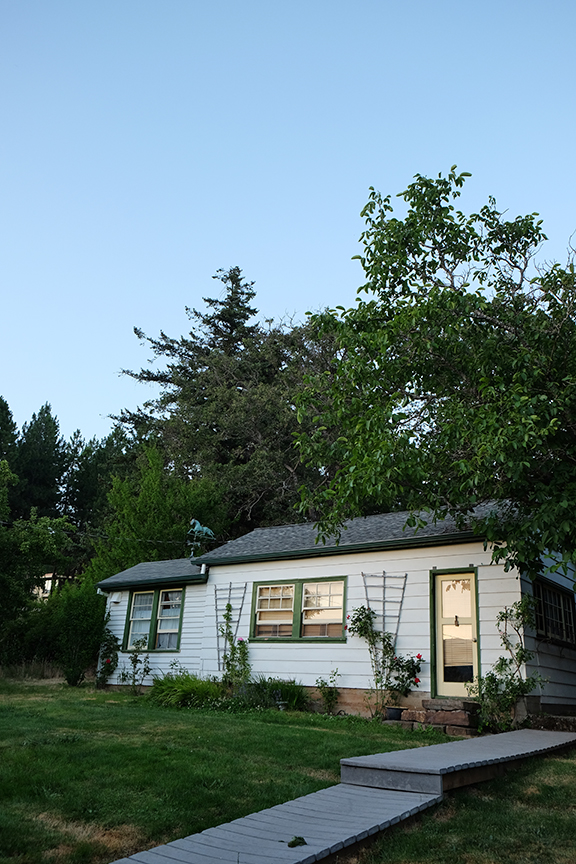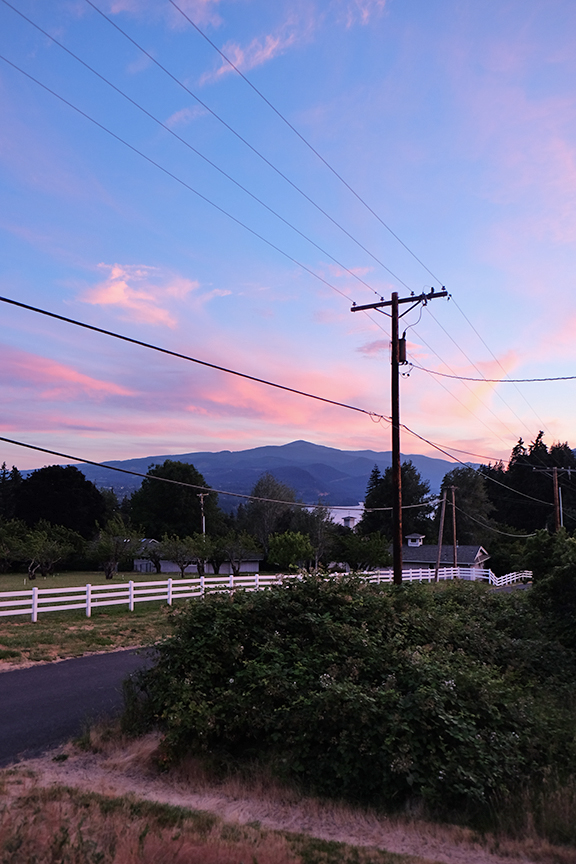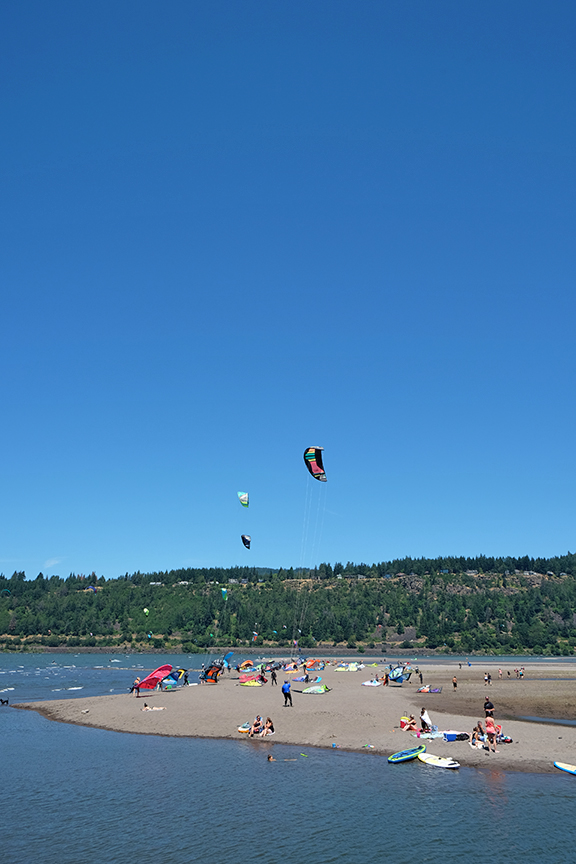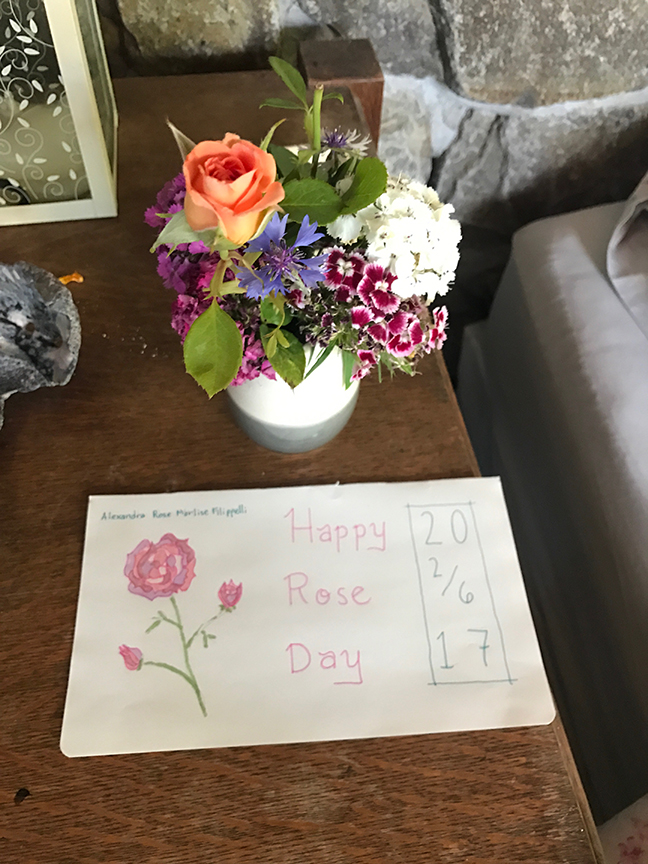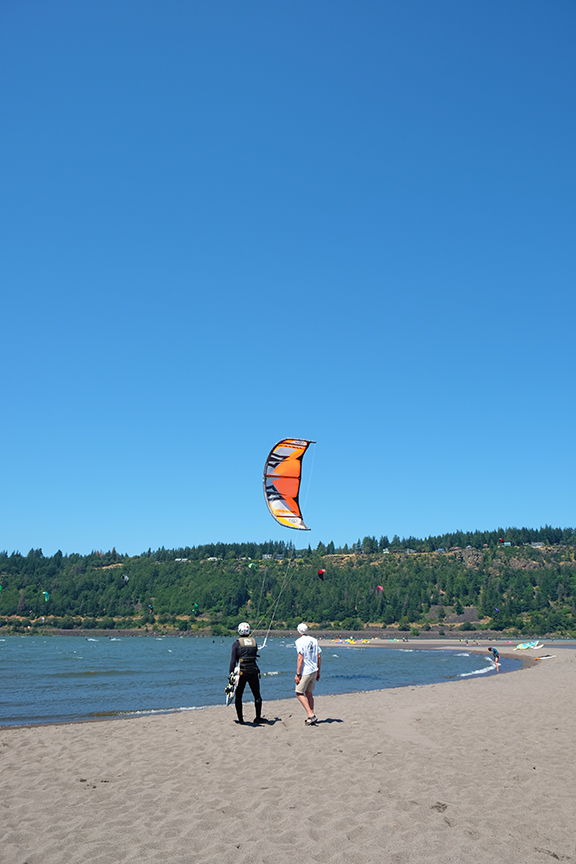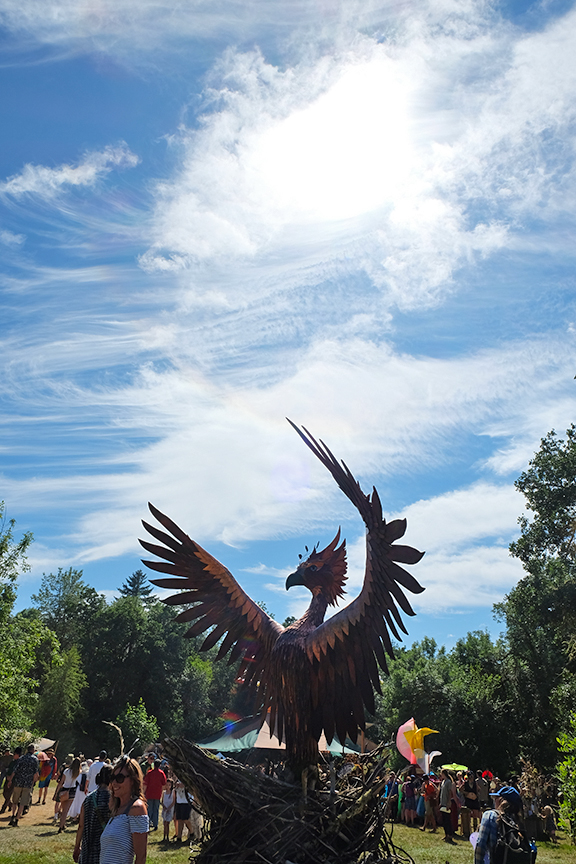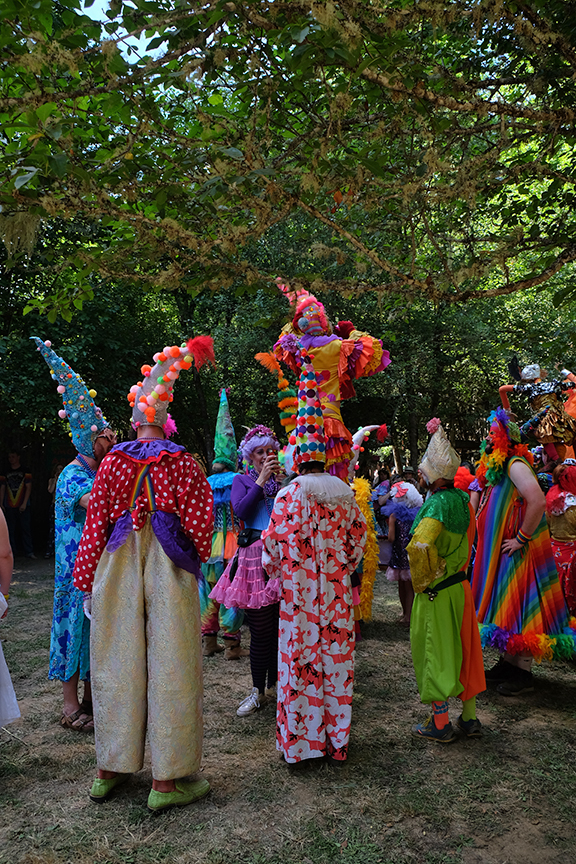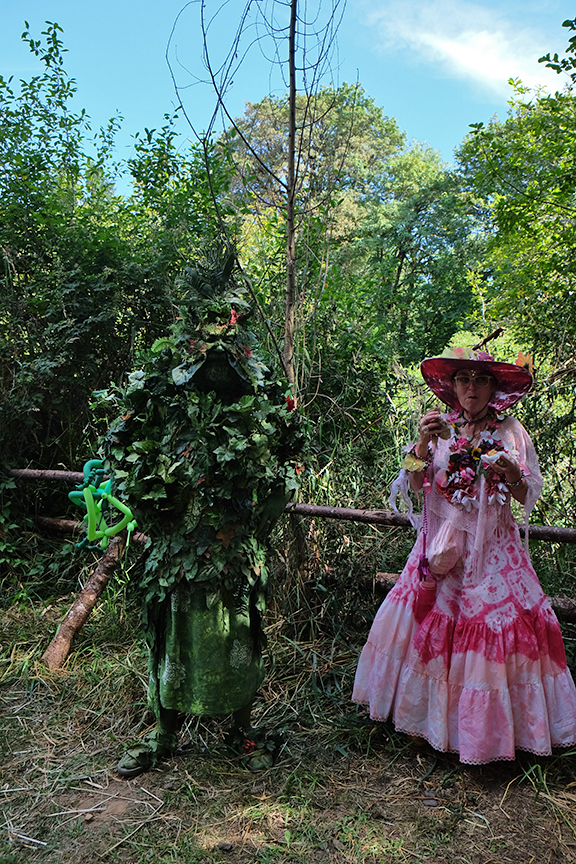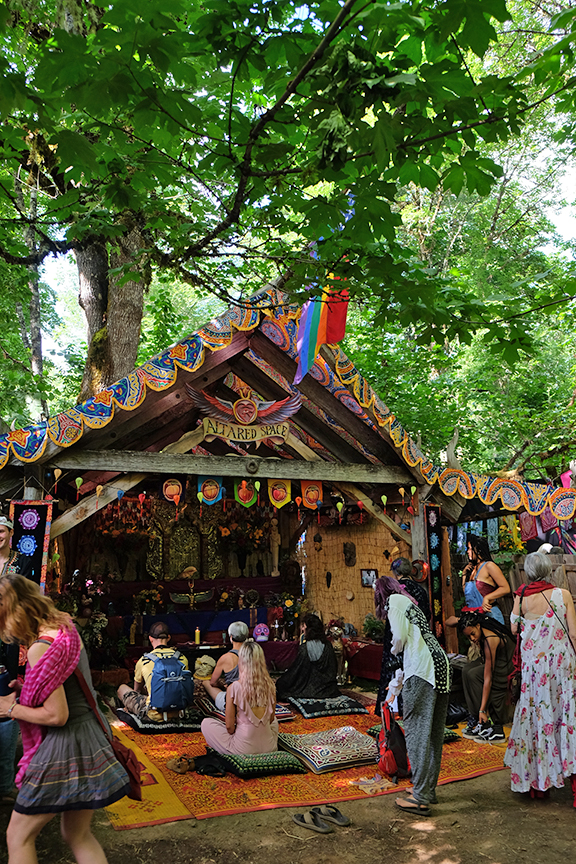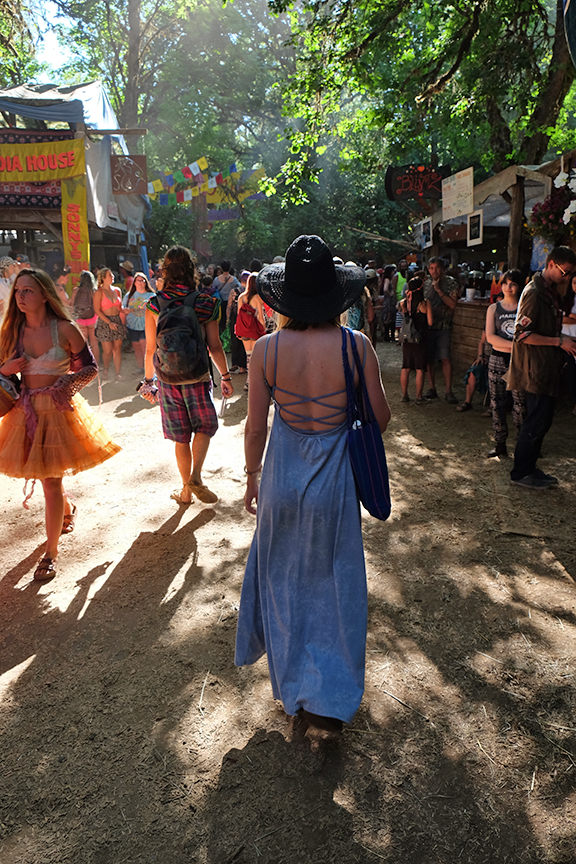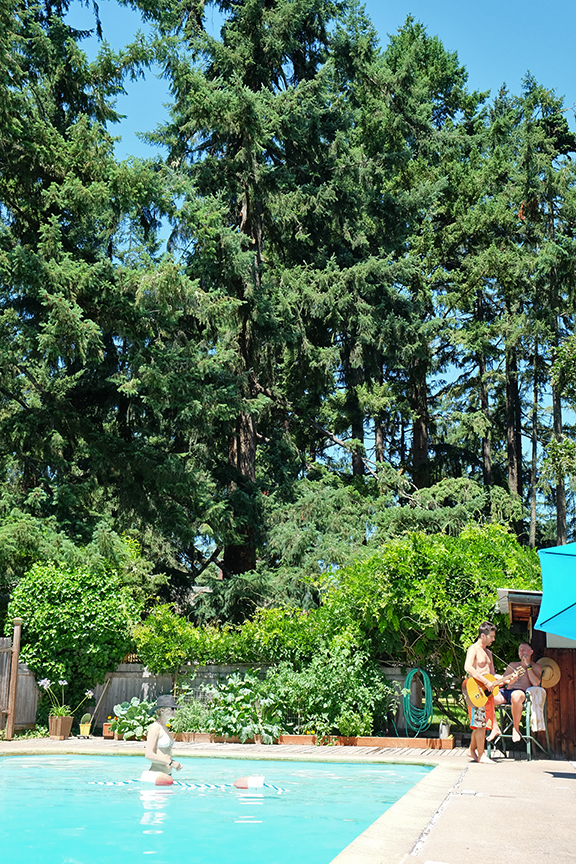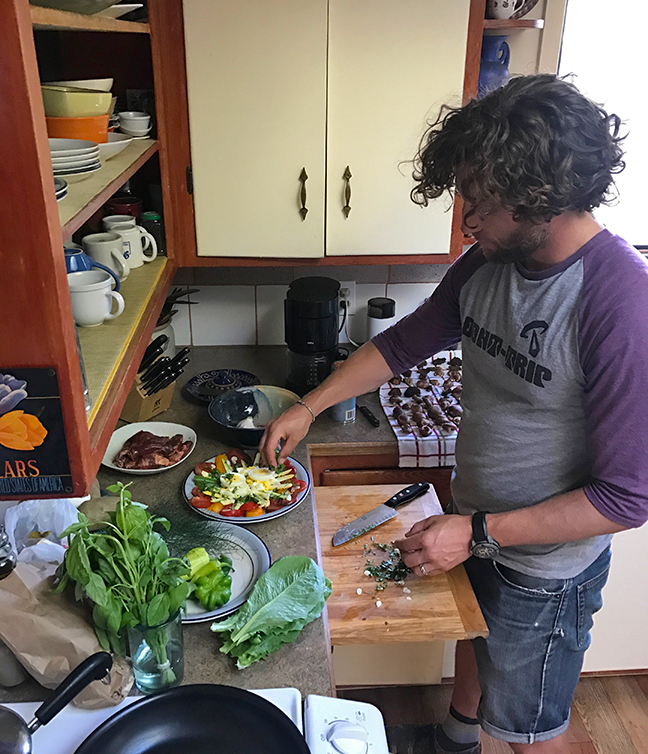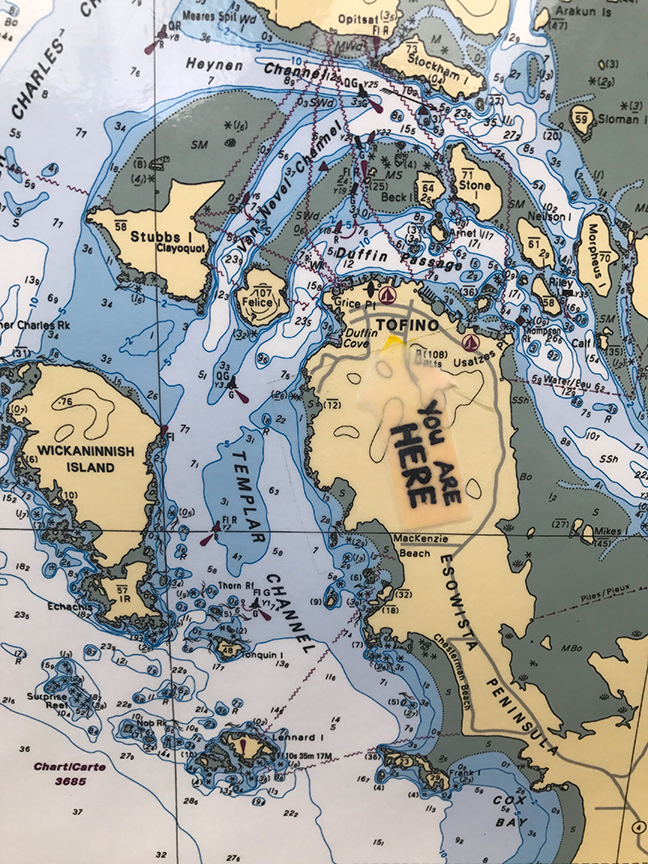 Friday Harbor ferry ride to Sydney Harbor, B.C.
misty border crossing into Canada
arrival onto Vancouver Island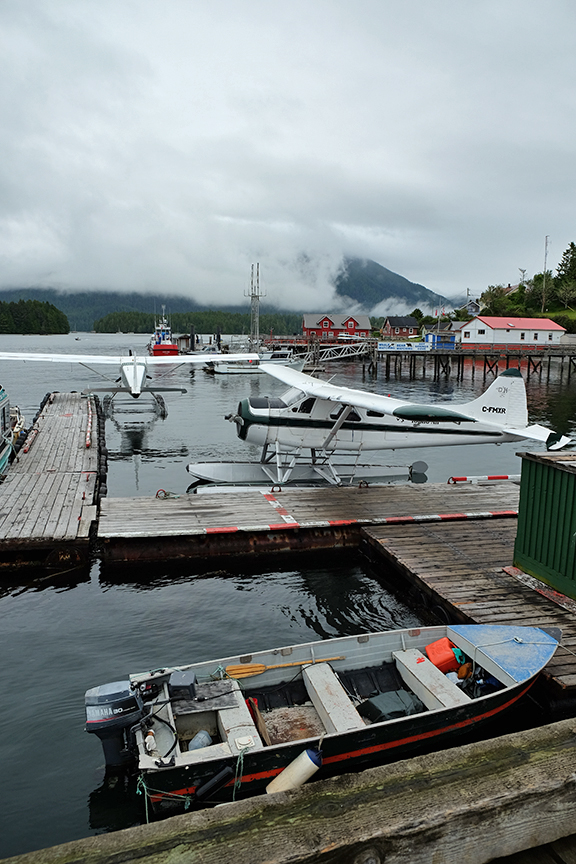 Clayoquot Harbor off of Tofino
getting instructions on where to be sick while on the boat
caught some seals snoozing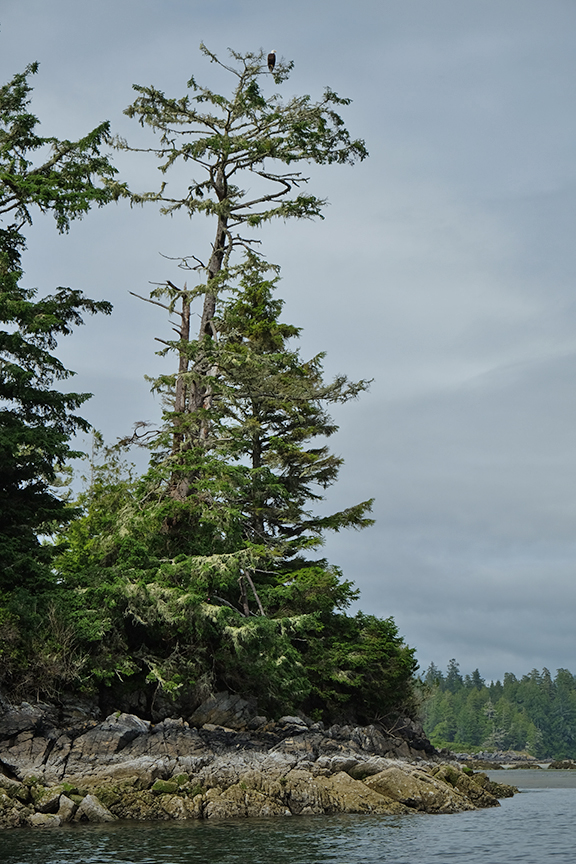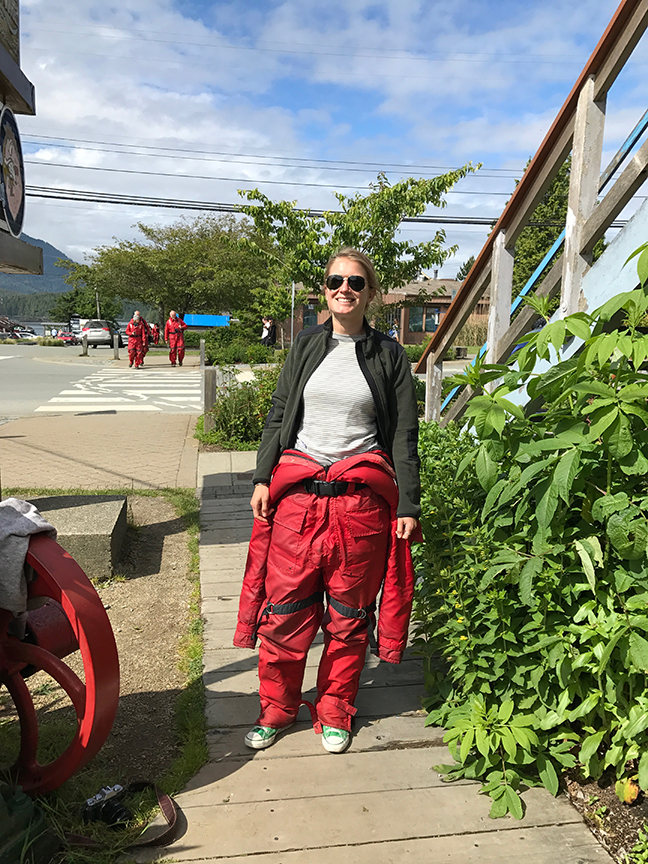 almost but didn't get seasick
happy camper at the Tofino Botanical Garden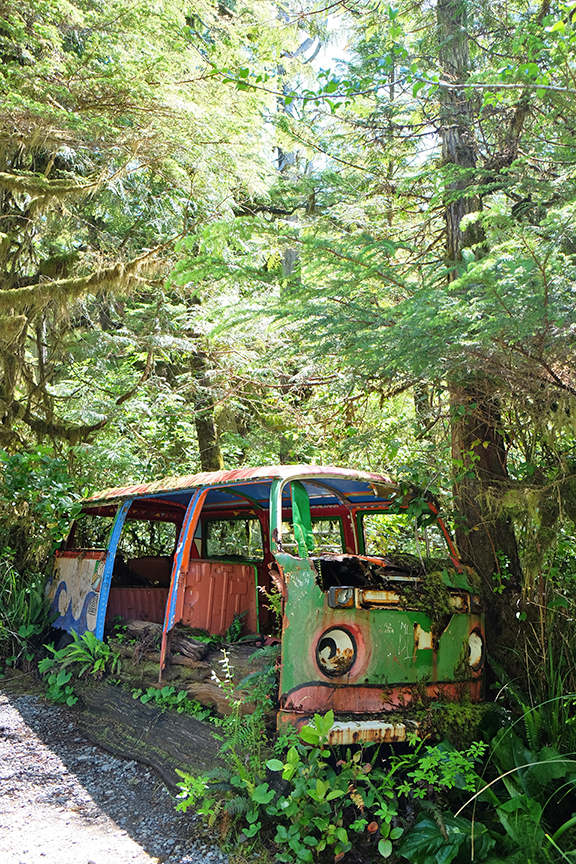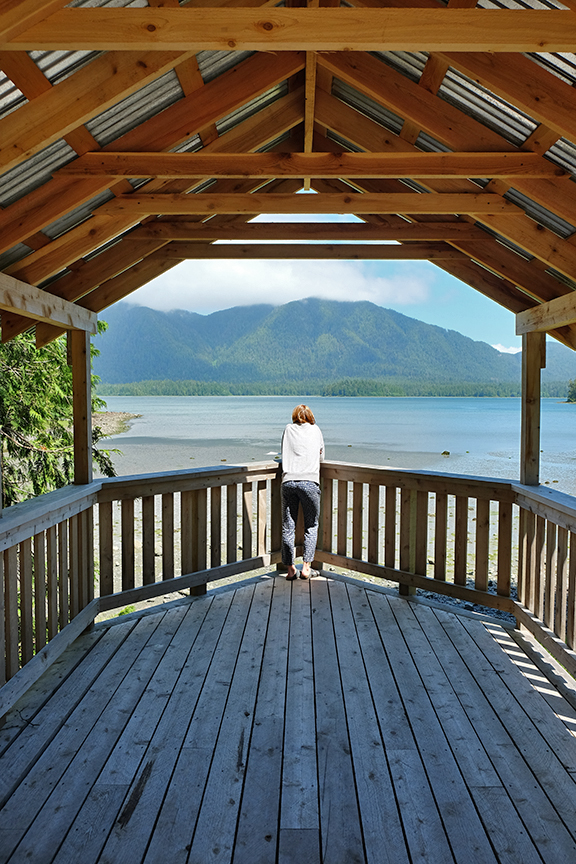 looking out over towards Meares Island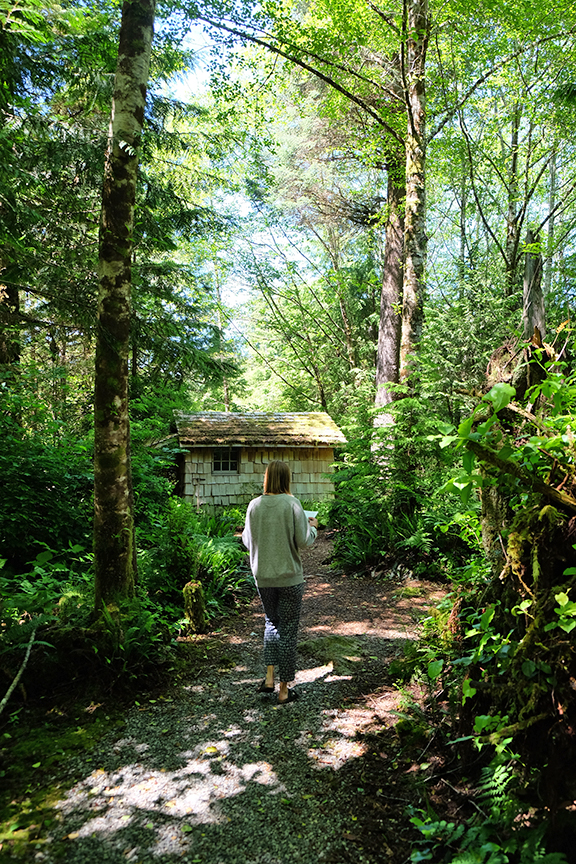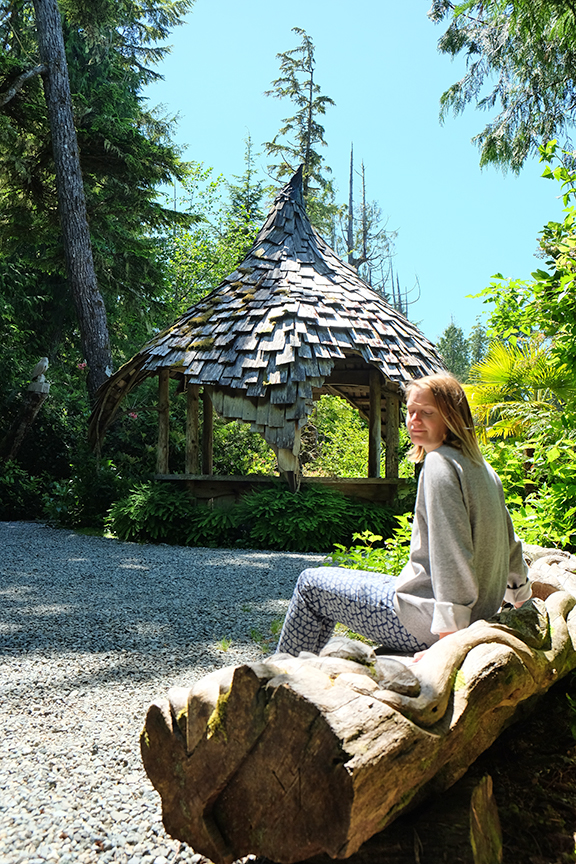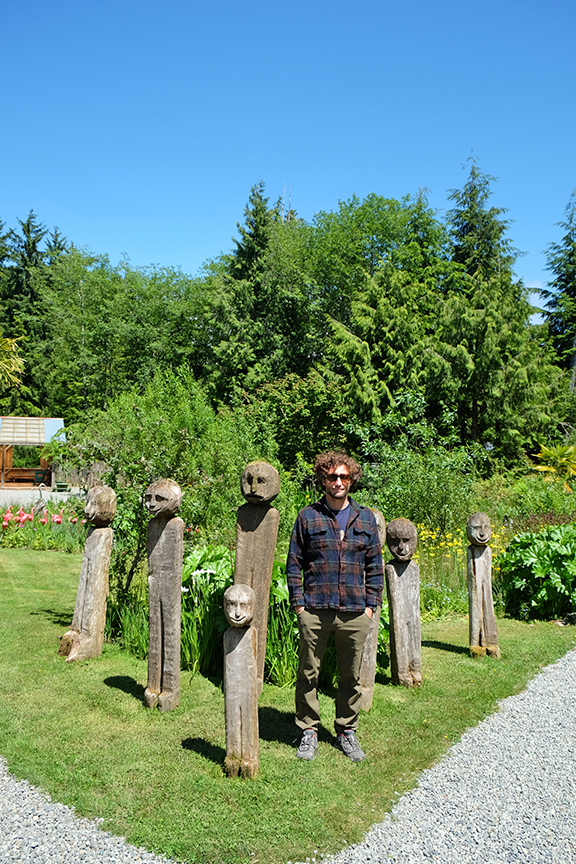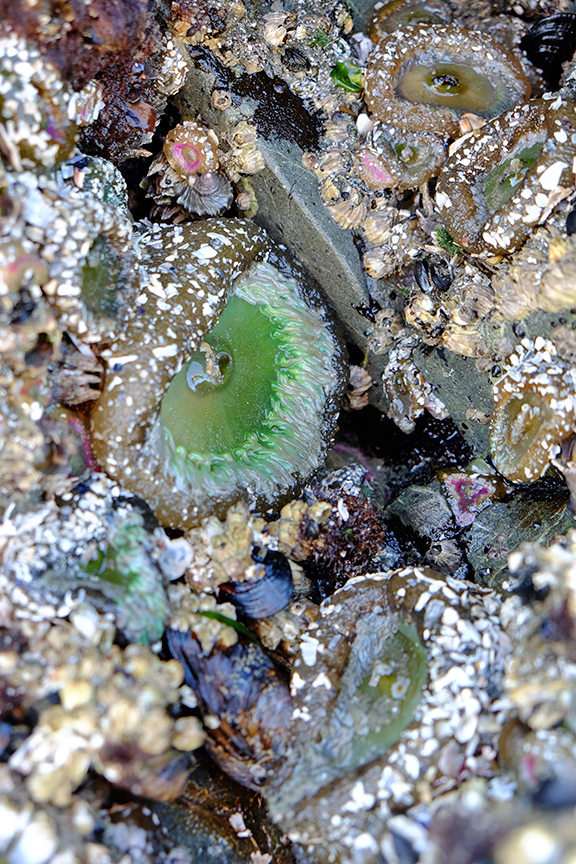 some of the local fauna : anemone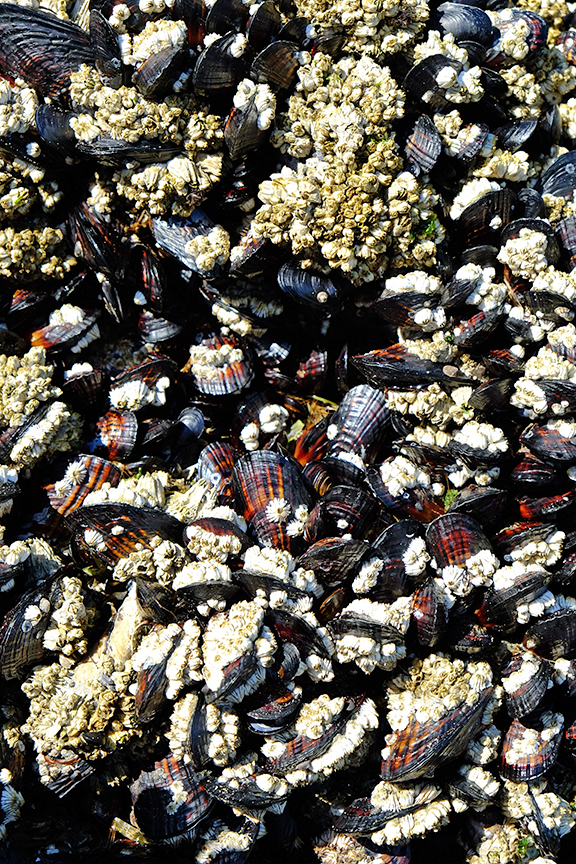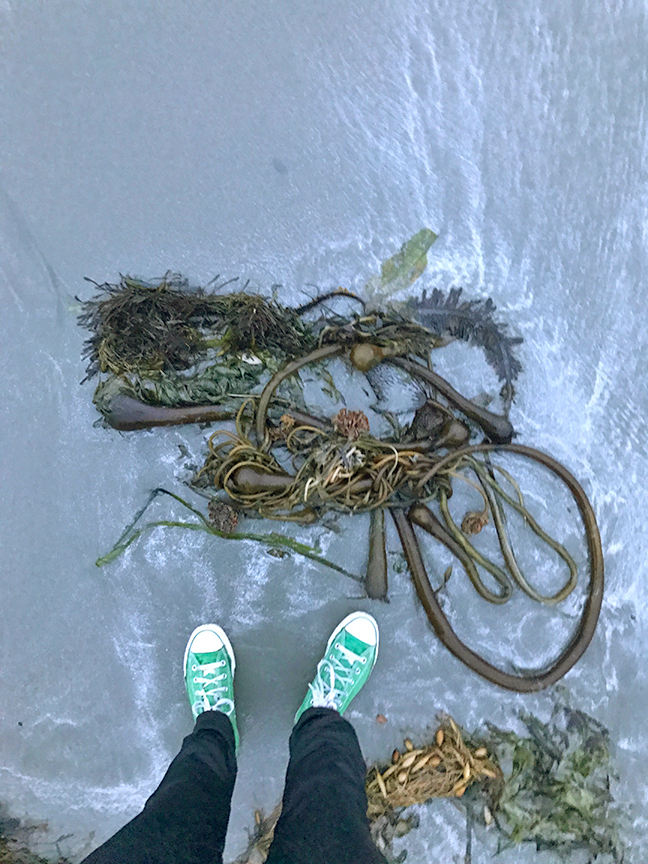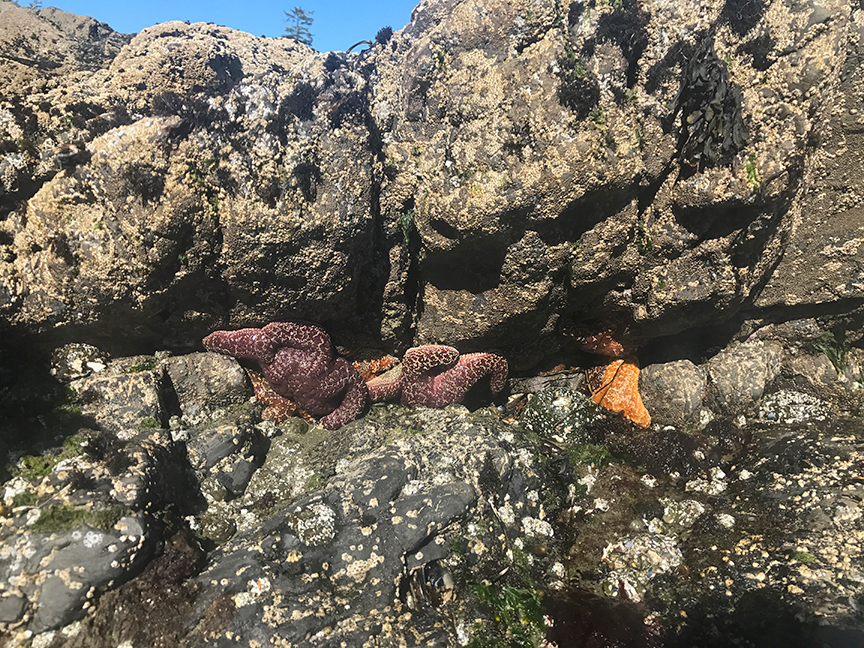 taking it all in at MacKenzie beach at Bella Pacifica campgrounds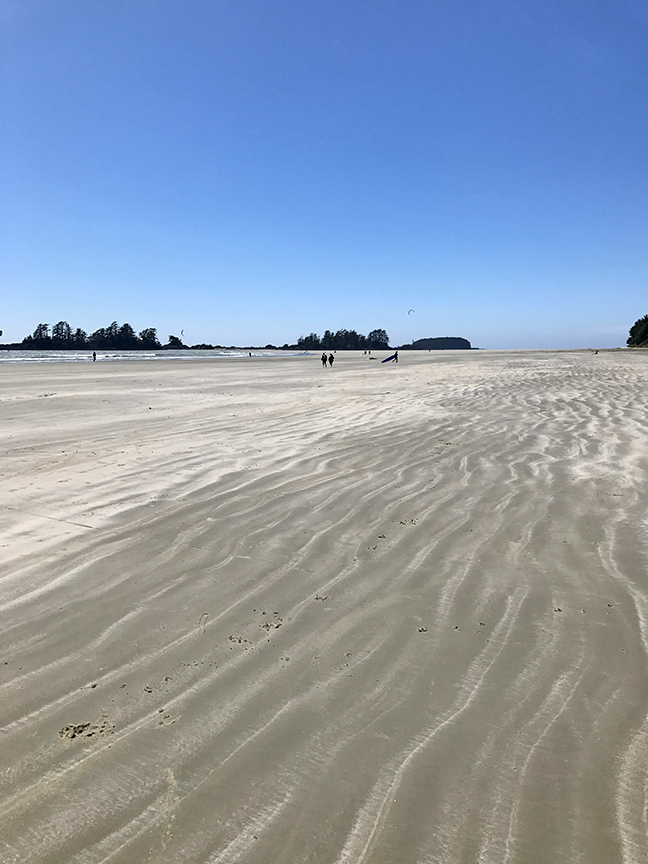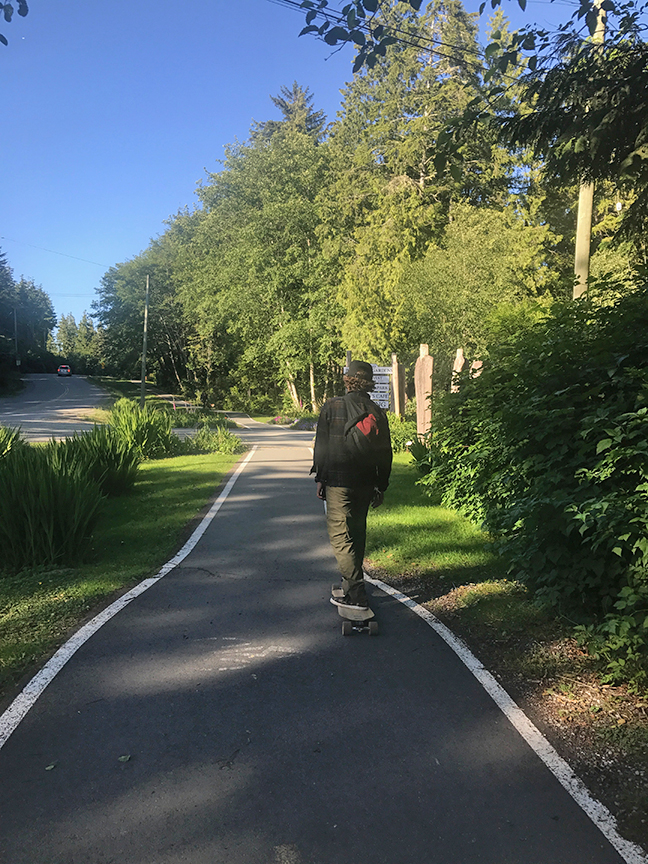 Skating (6.21.17 - national skate day) to the Tofino Brewing Co.
view over MacKenzie beach from Bella Pacifica campgrounds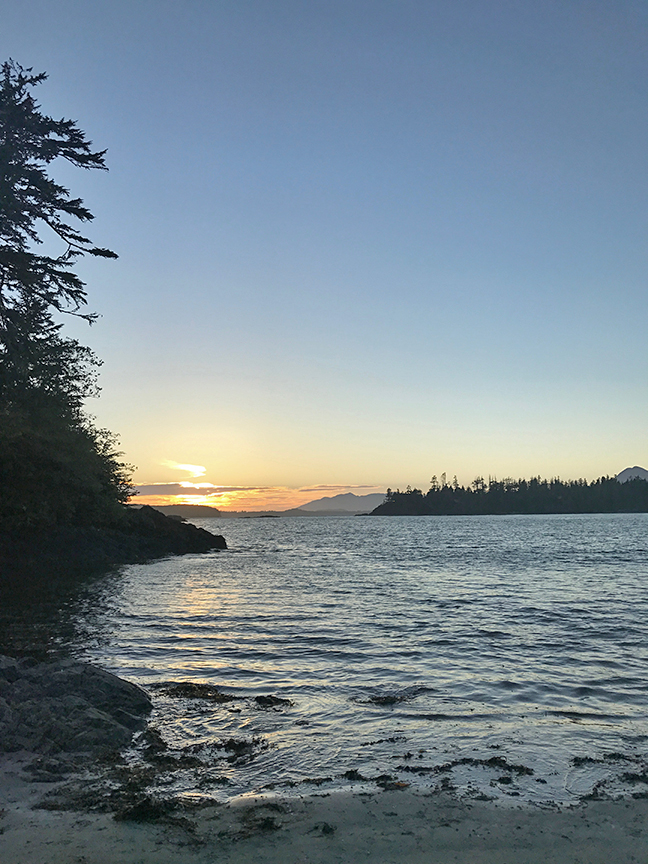 catching the midsummer sunset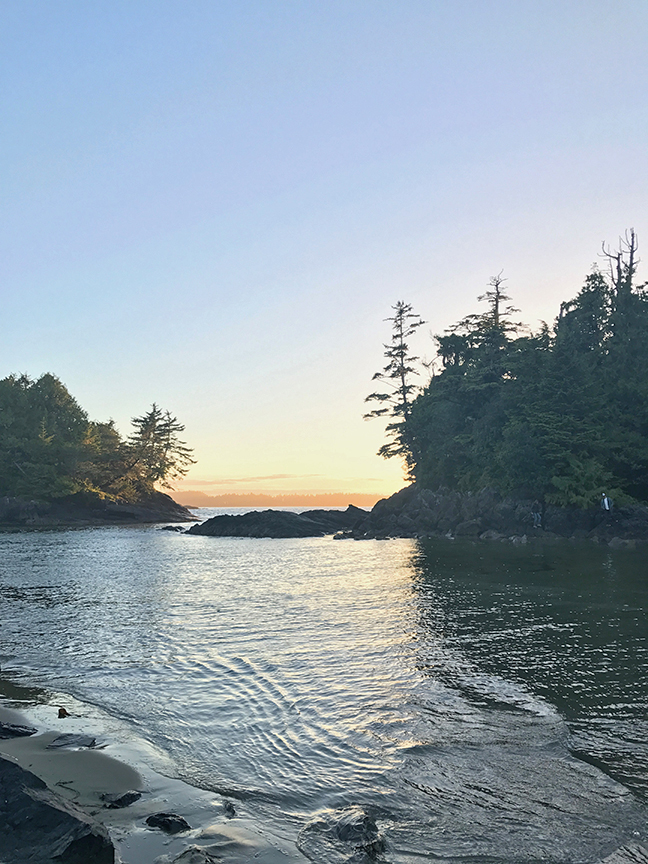 finishing up the Ridge camp drawings
finishing up the Ridge camp drawings
finishing up the Ridge camp drawings
local buys for a late day picnic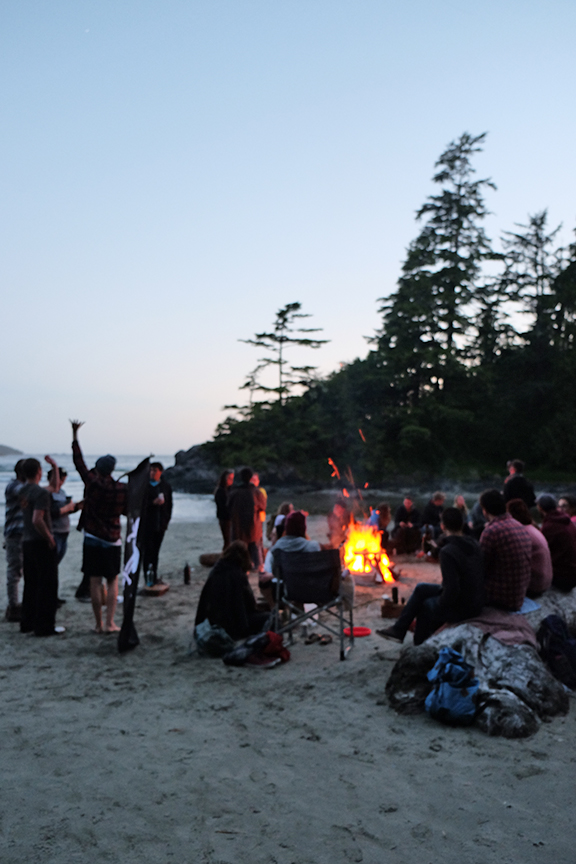 summer soltice bonfire at MacKenzie beach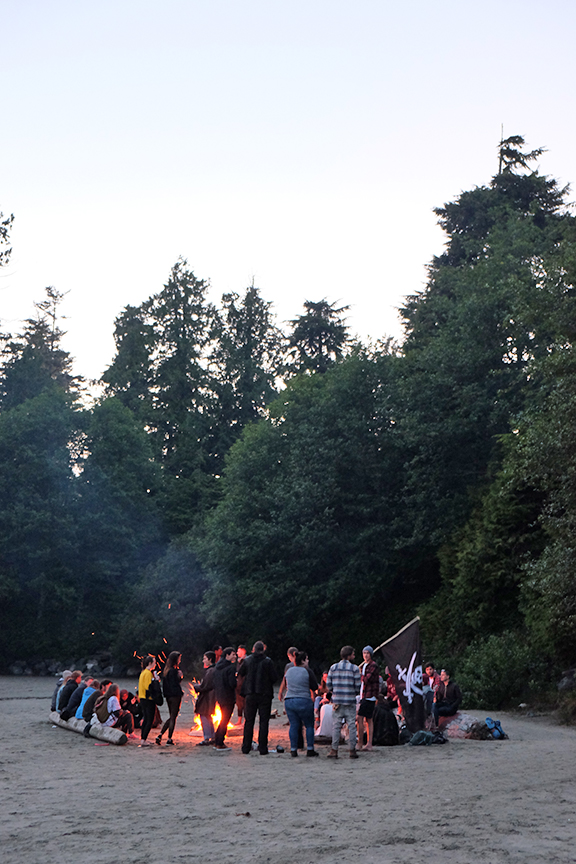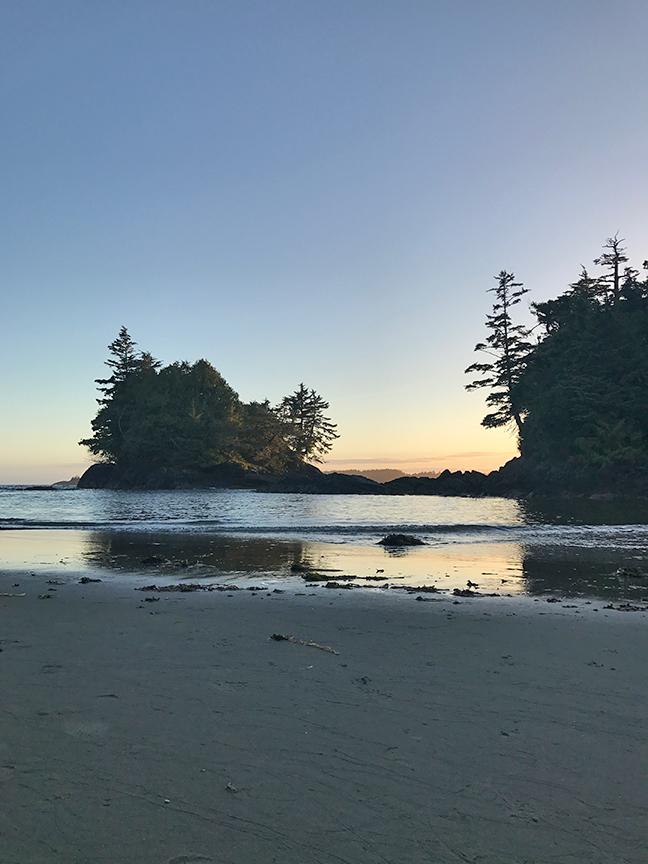 Rusticana Coffee in Mill Bay, BC - on the way back to the ferry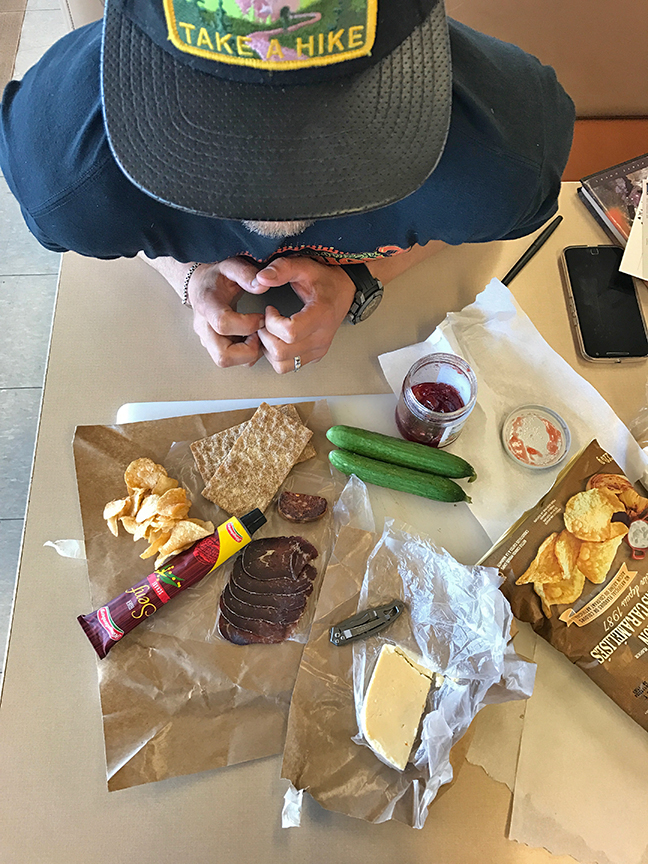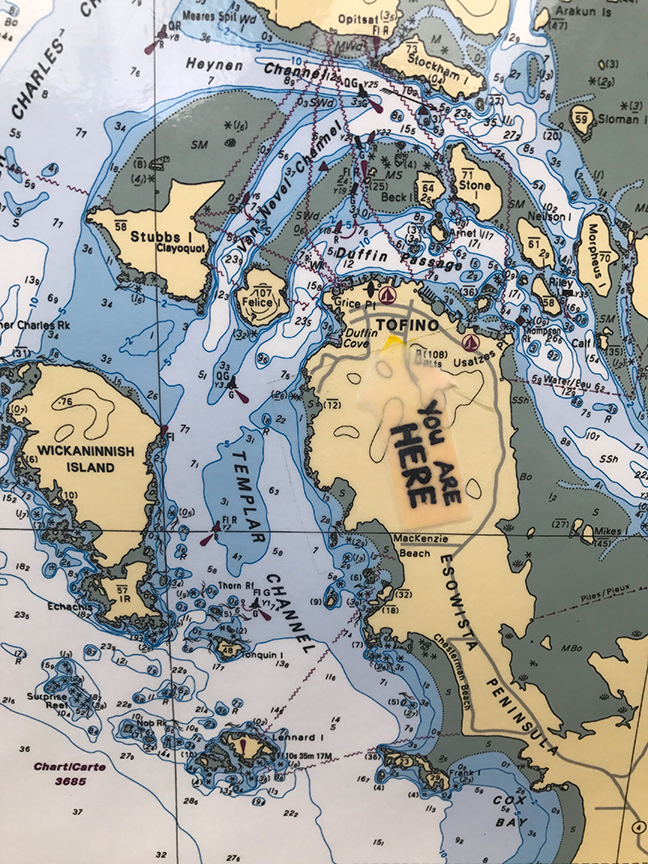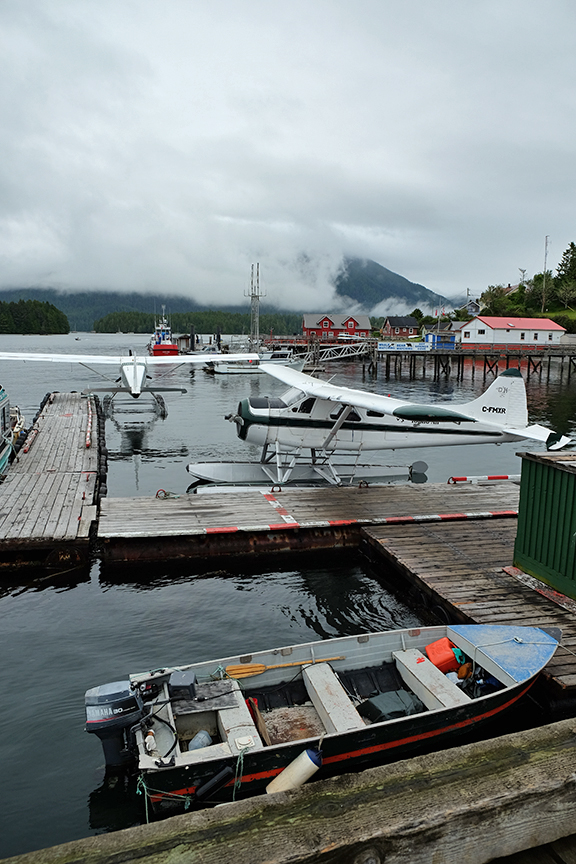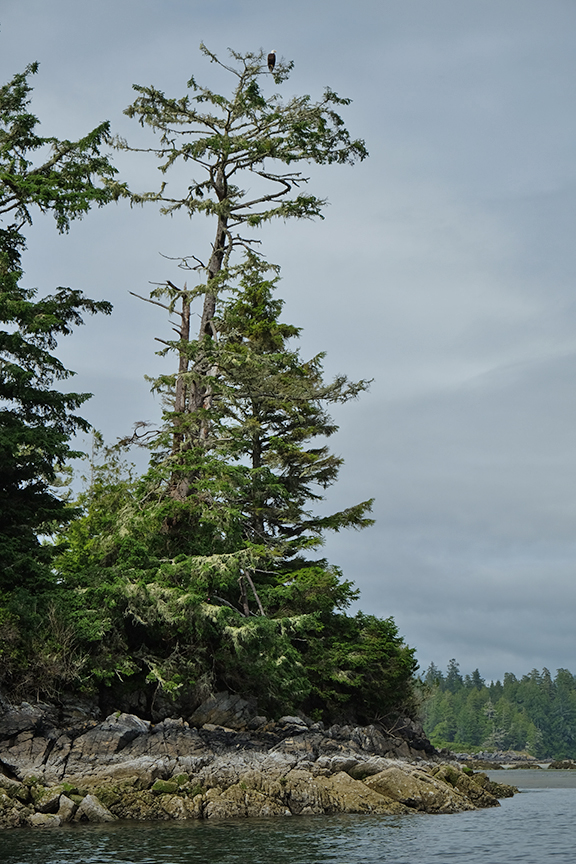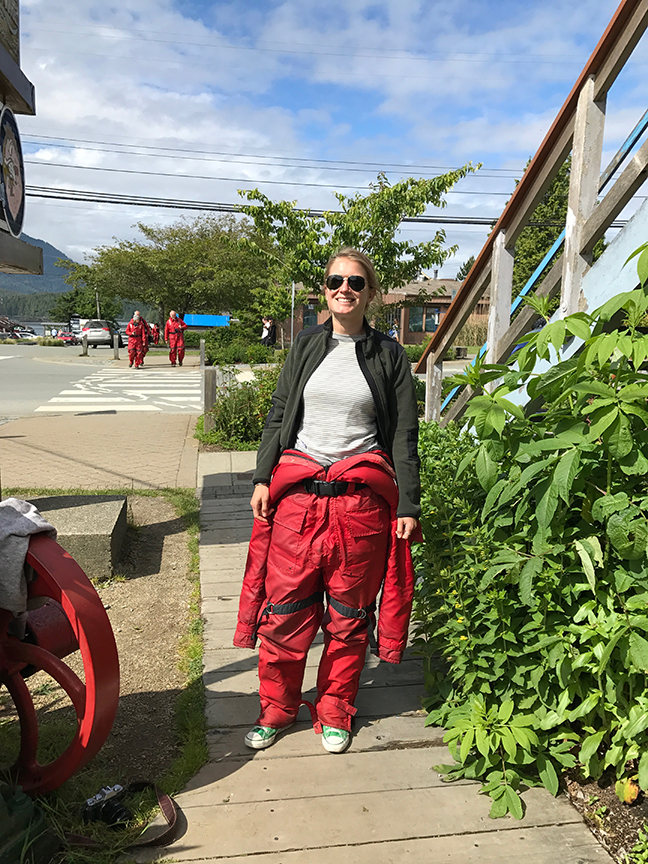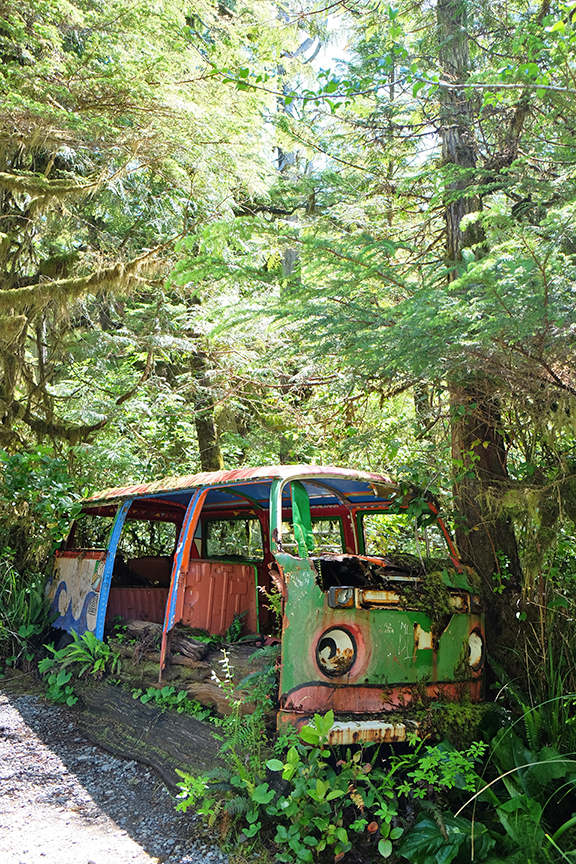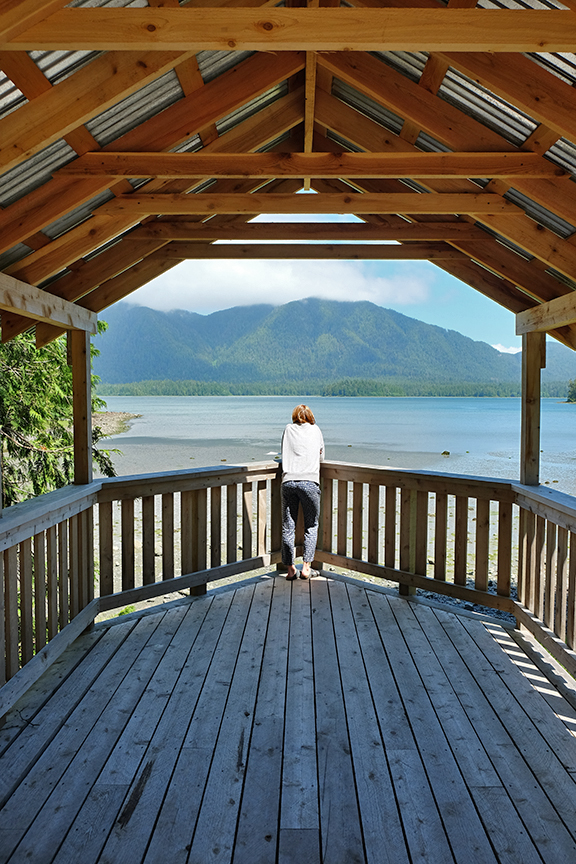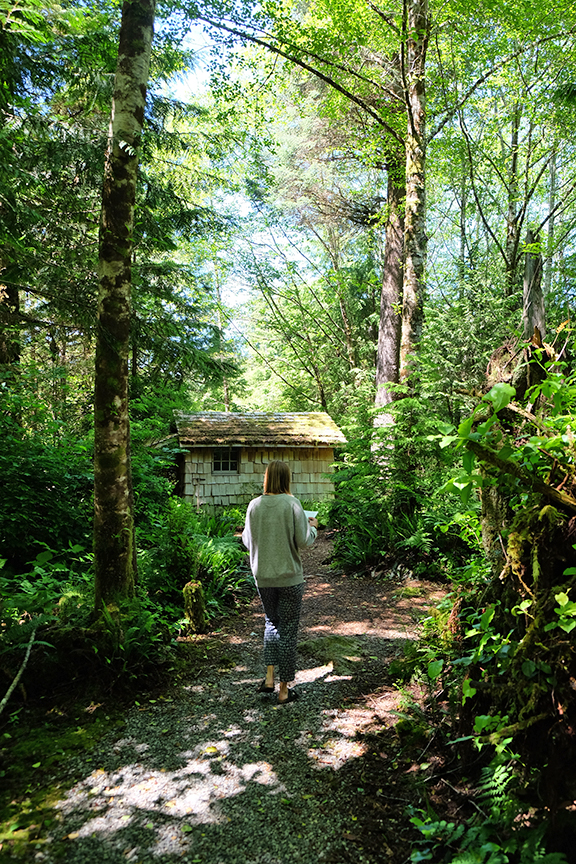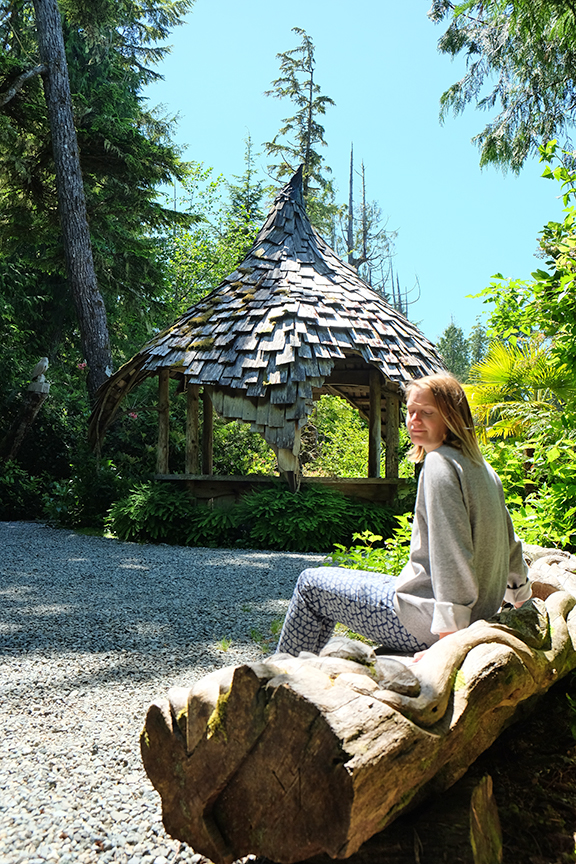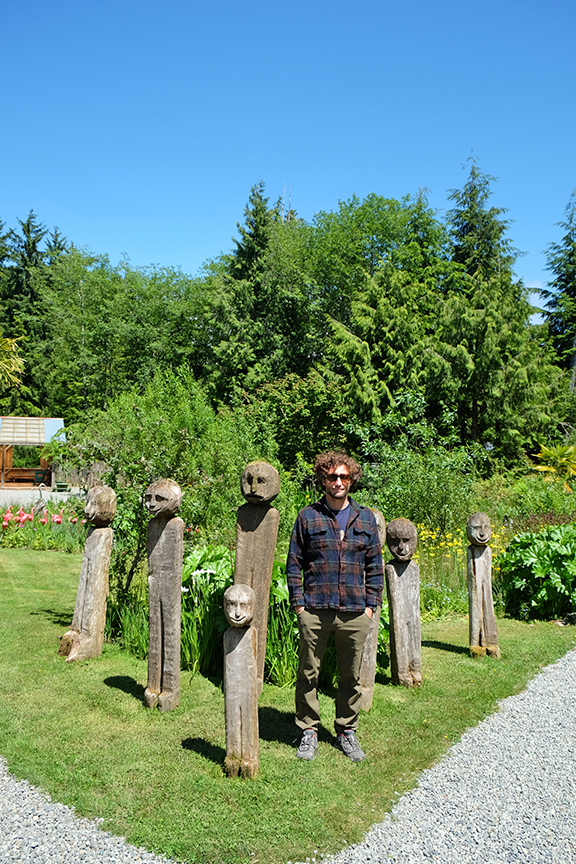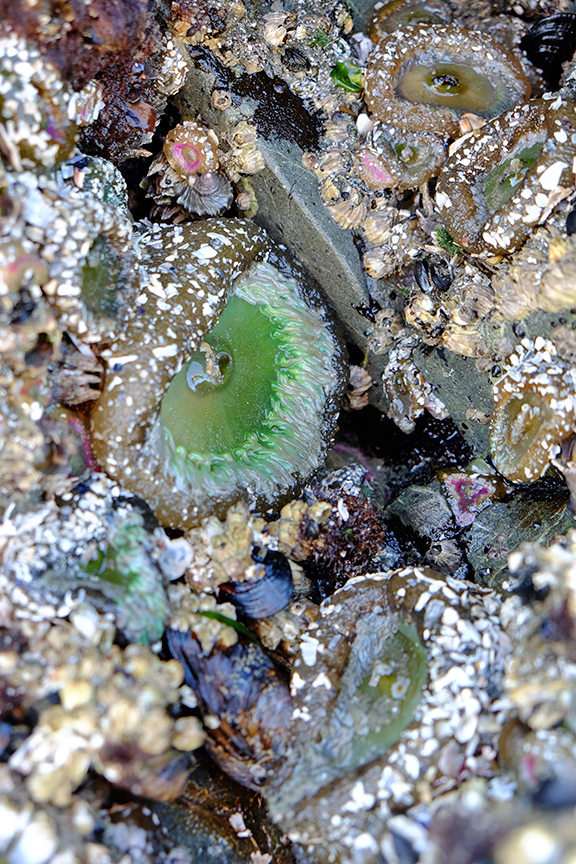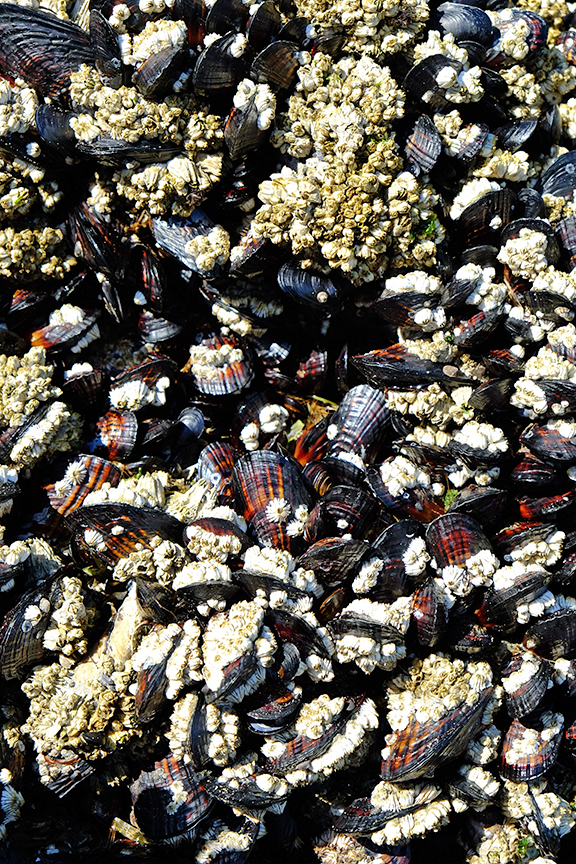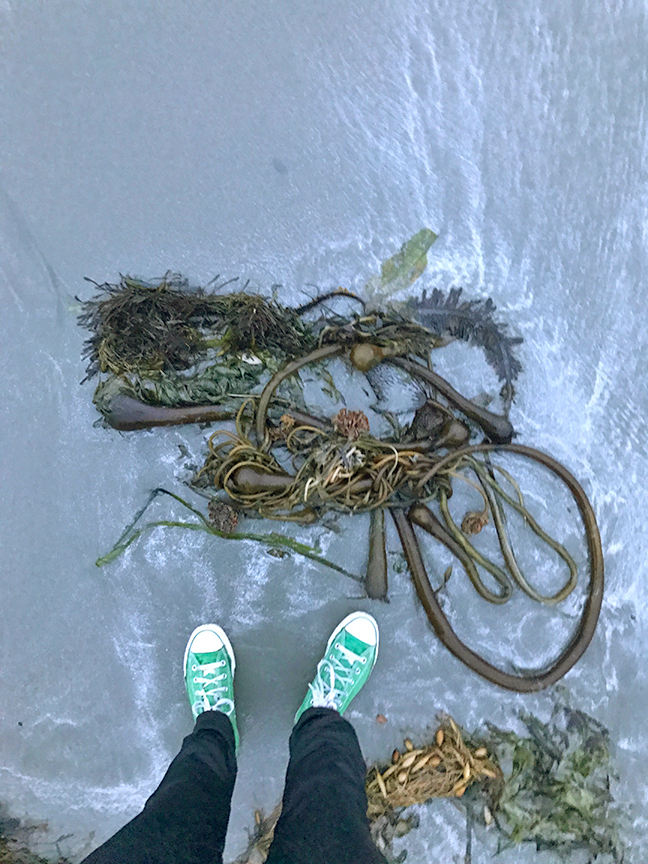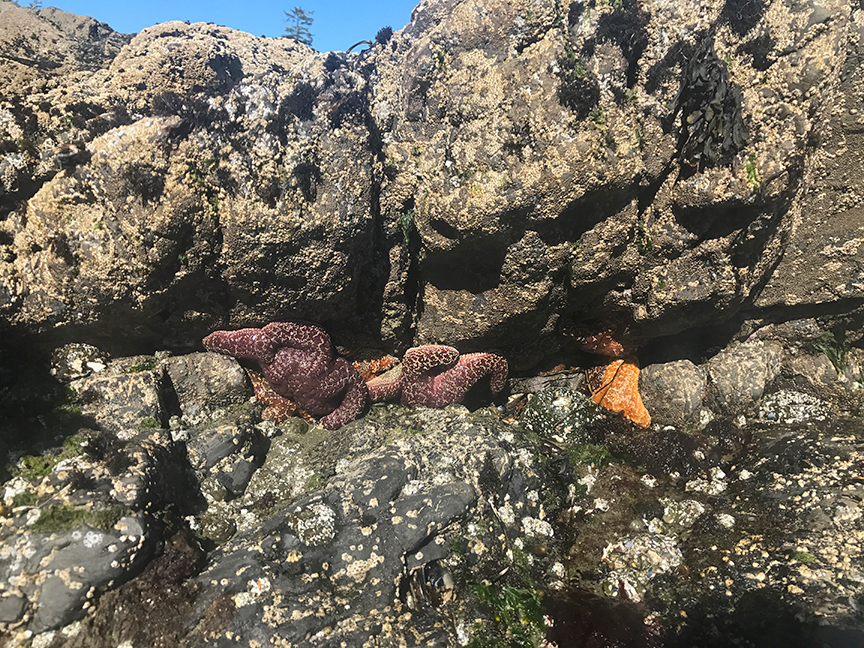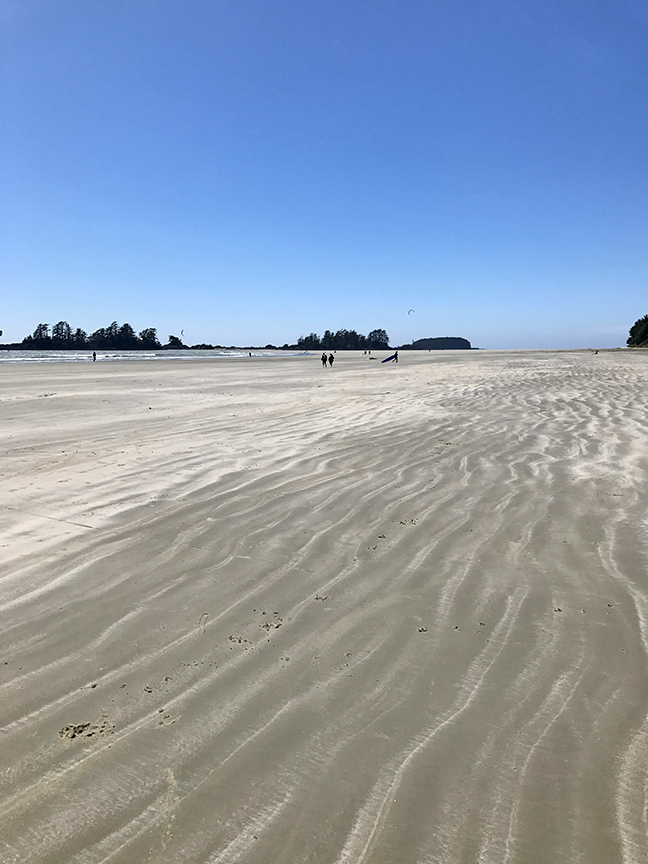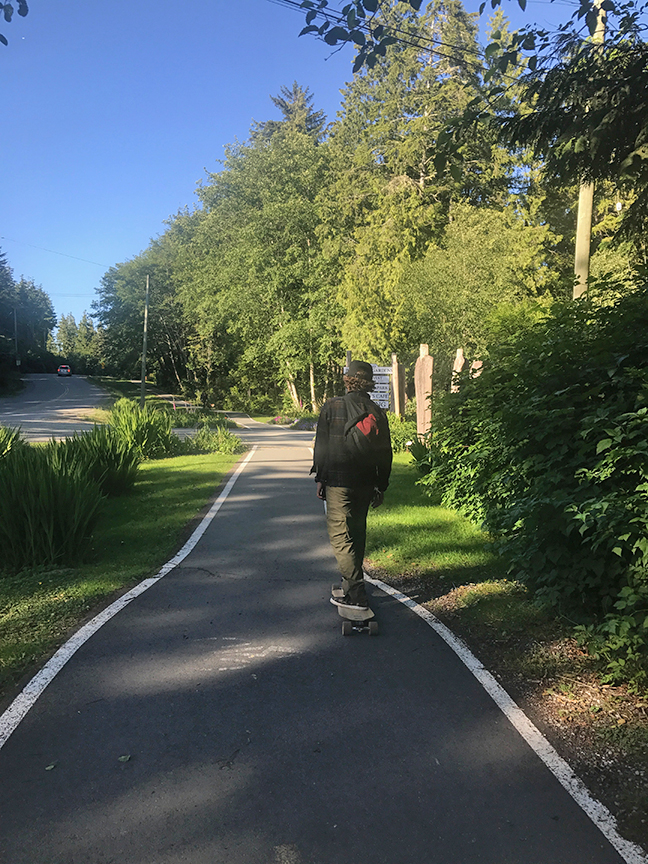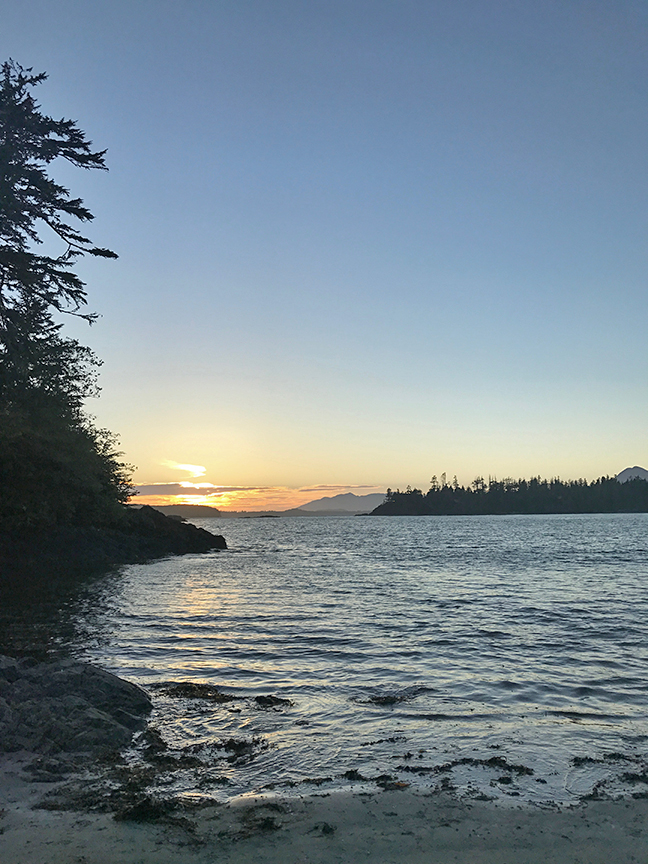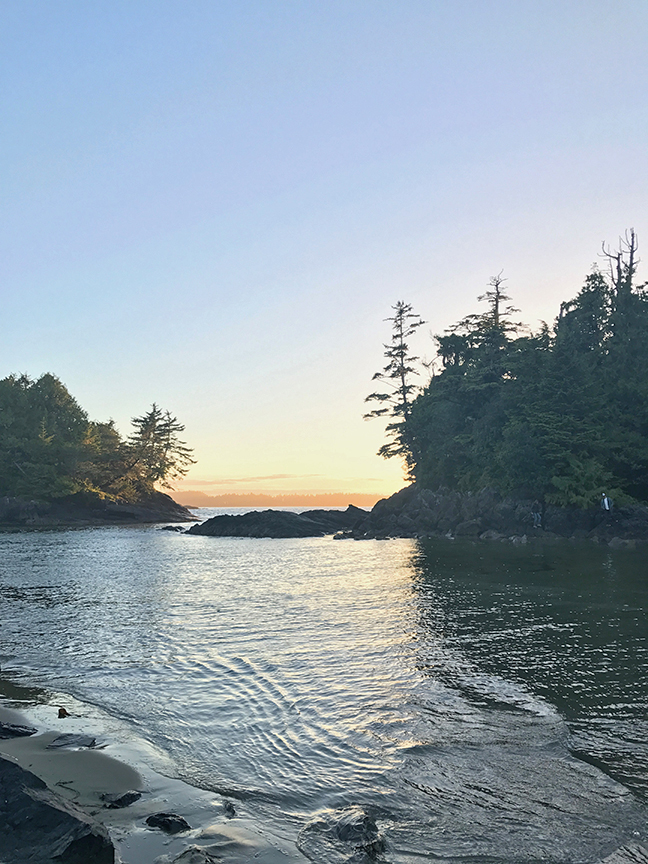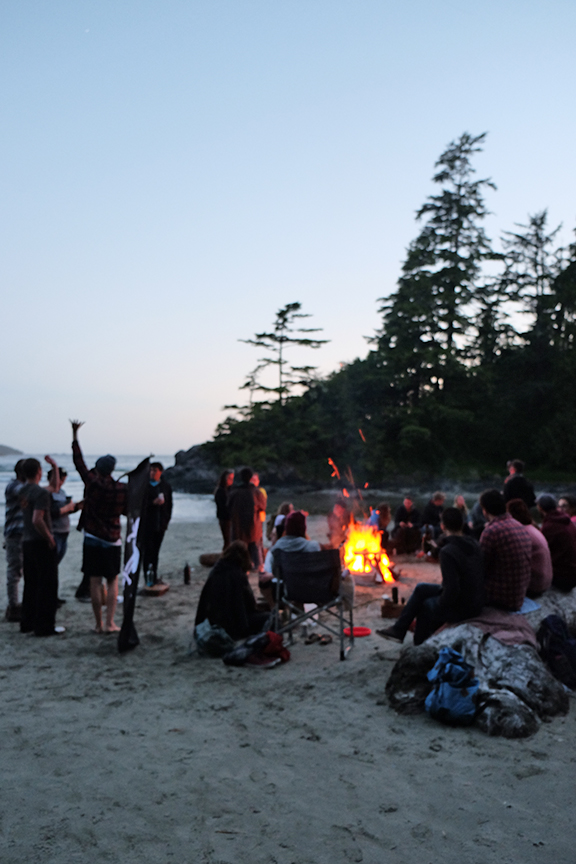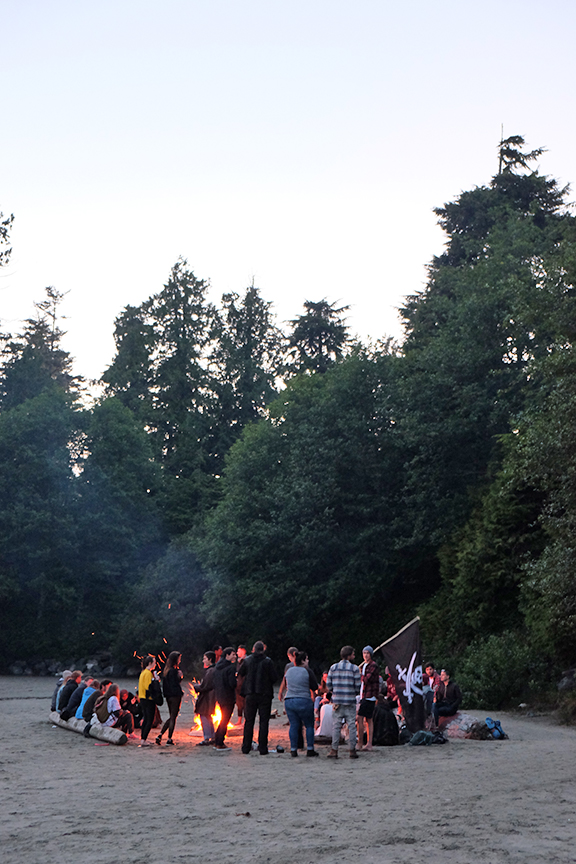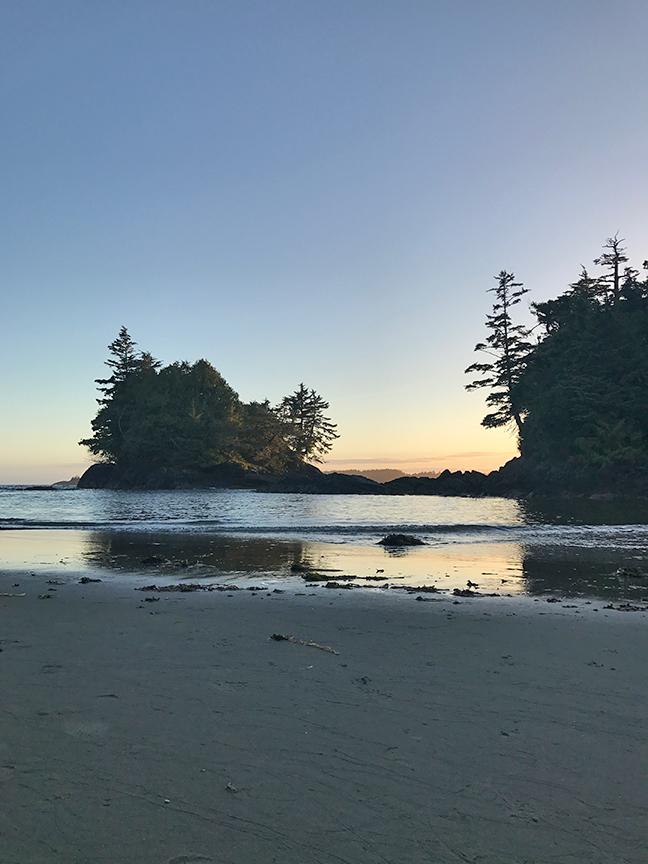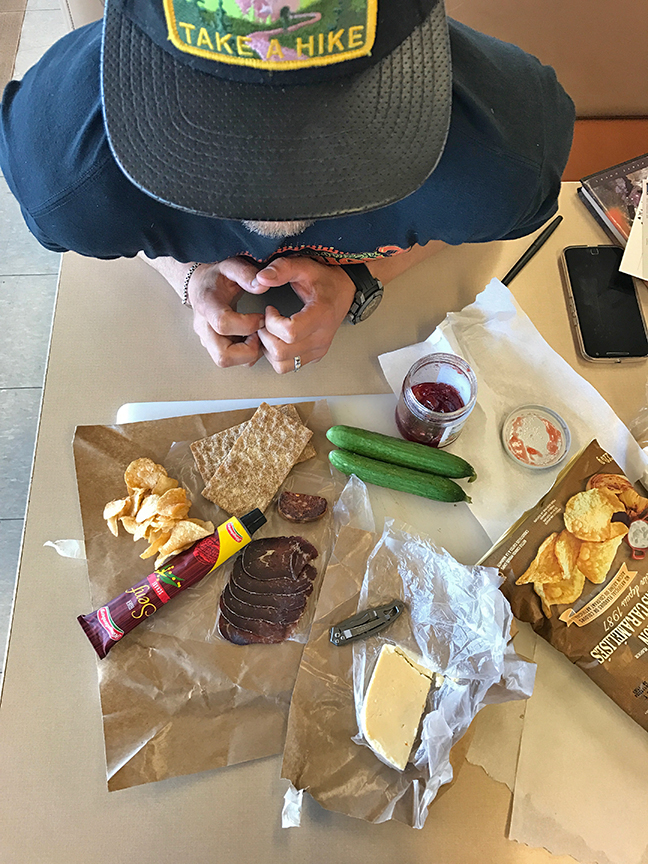 Mt. Saint Helens (behind the clouds)
Sun's peaking through in the Mount Margaret Backcountry
Looking over coldwater lake
Logging machinery from 1980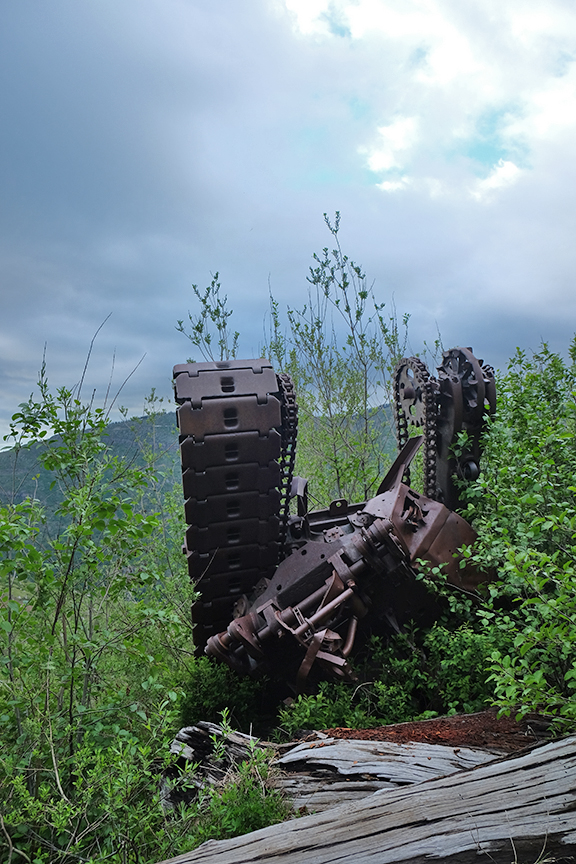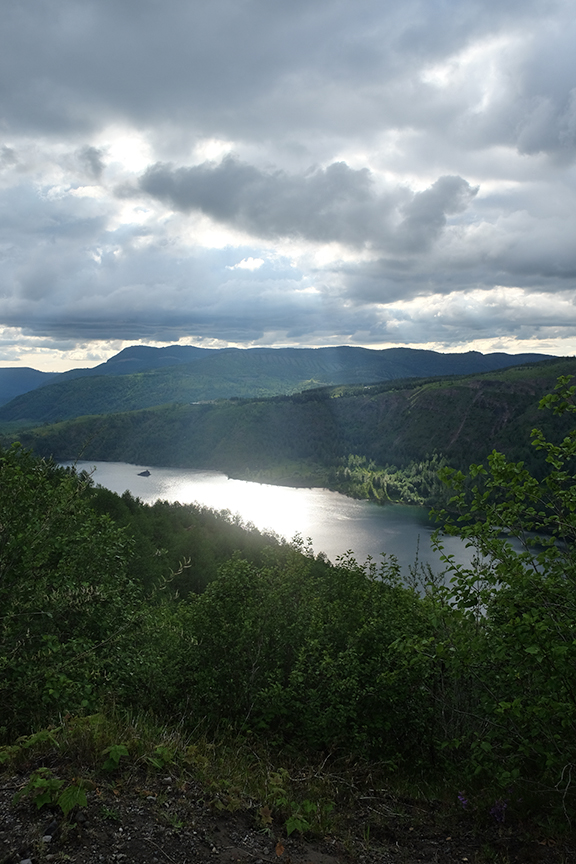 Coldwater Lake in the Mount Margaret Backcountry, WA
dead stumps at Ridge Trail campgrounds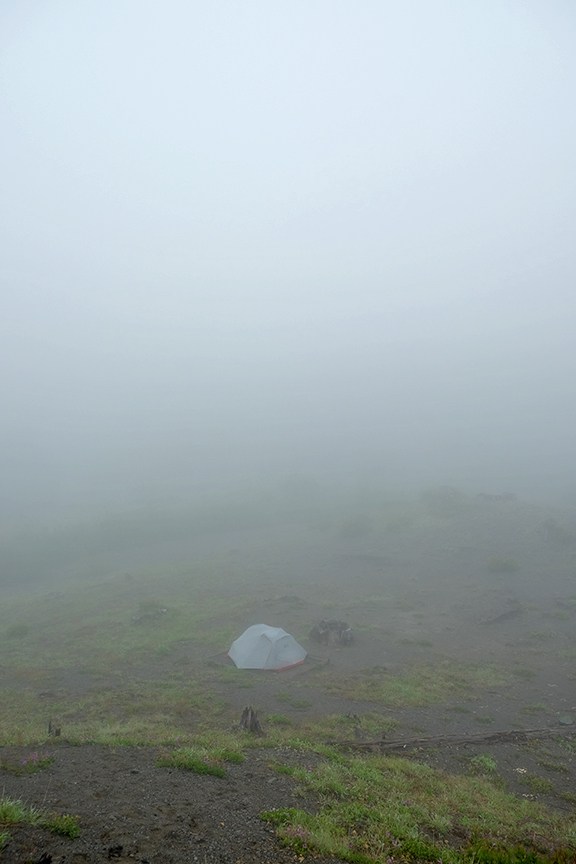 The mist rolled in on the second day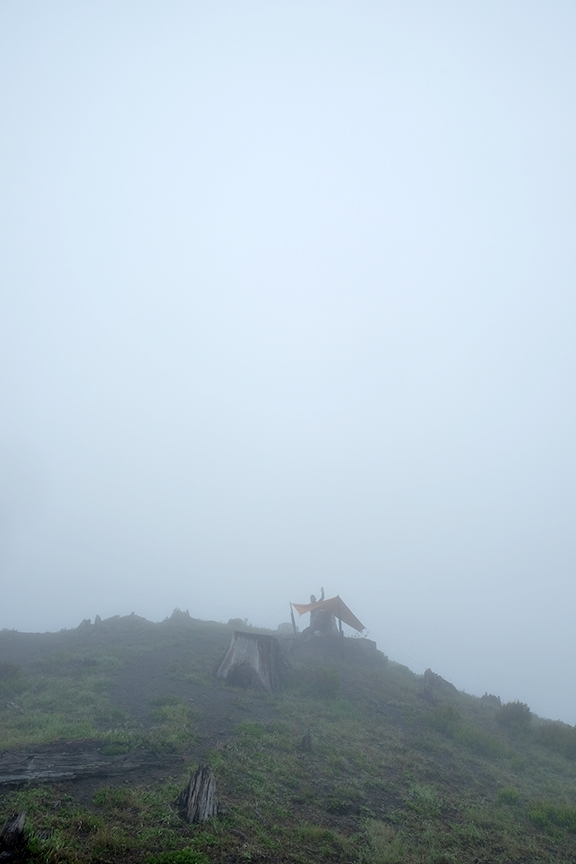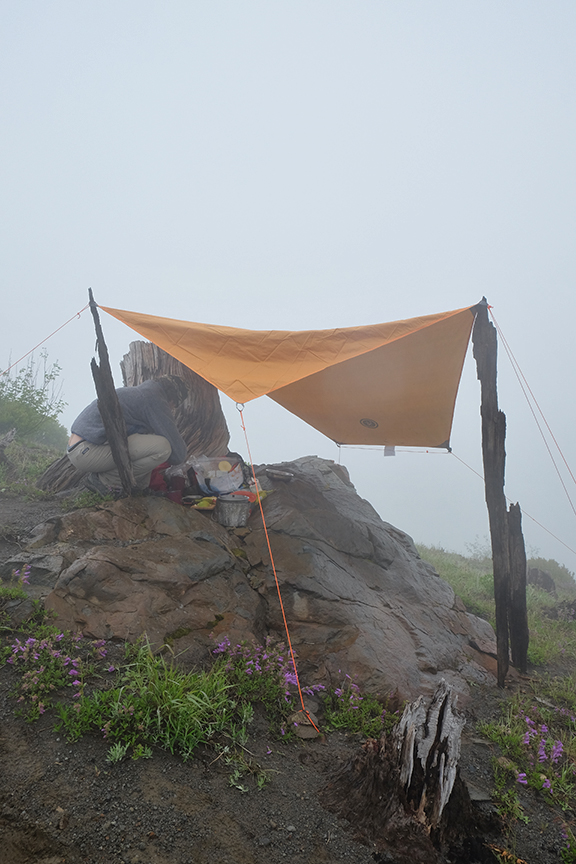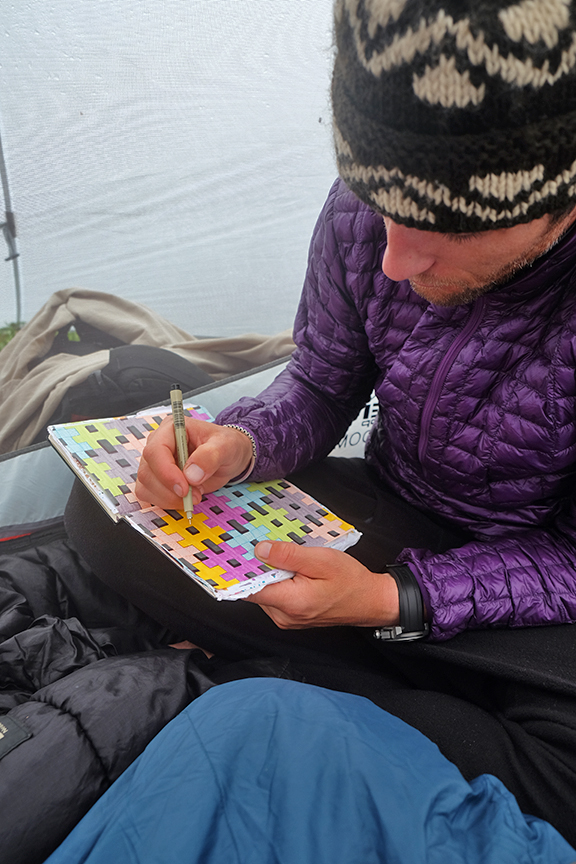 stuck in the tent, kaspar draws
stuck in the tent, ali reads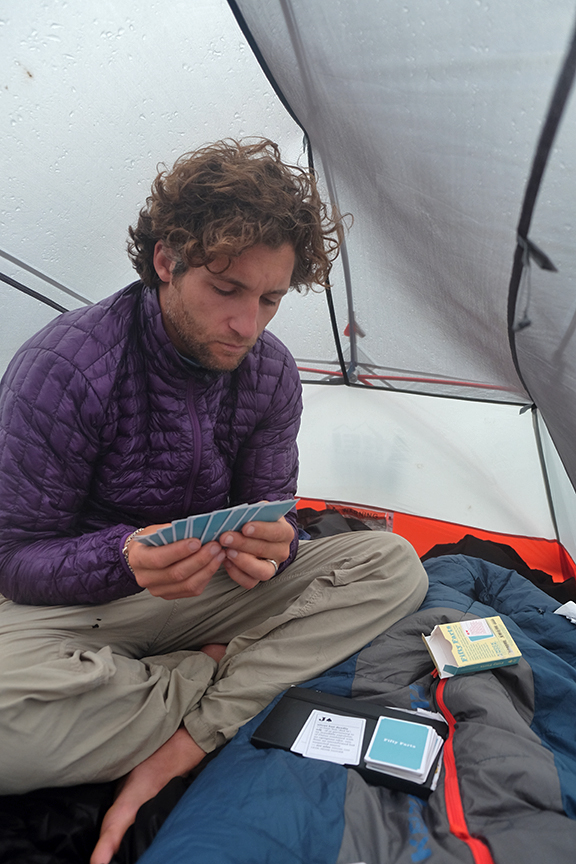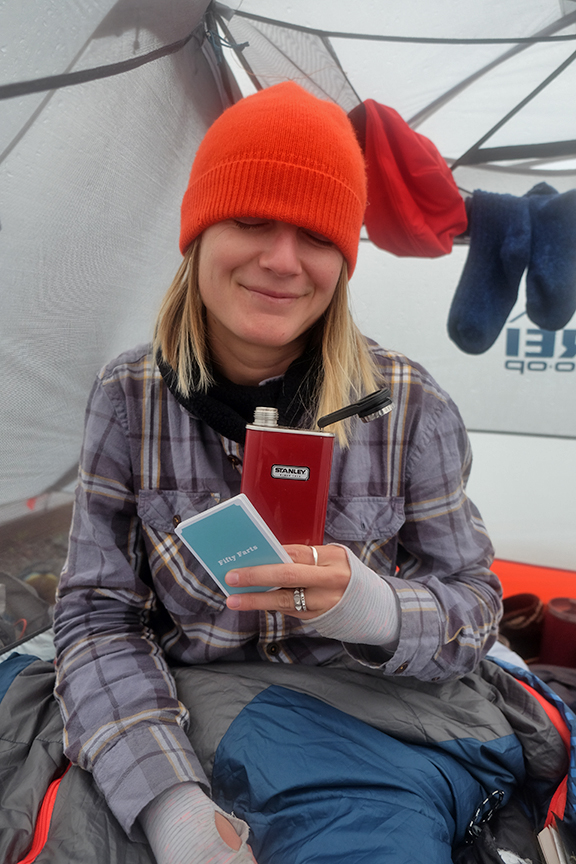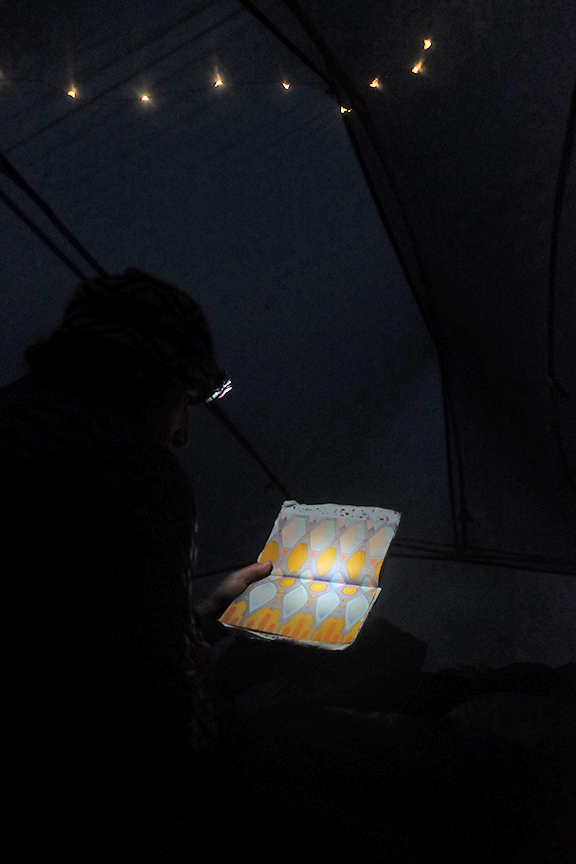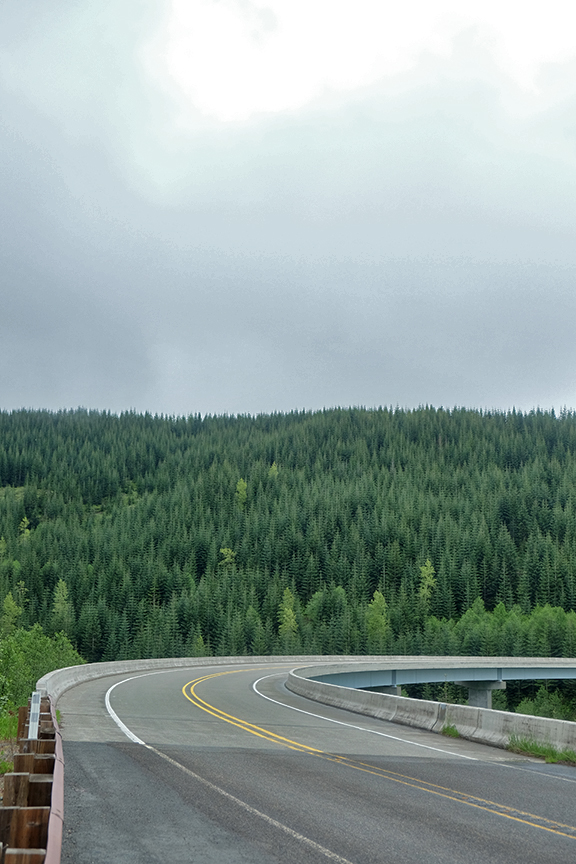 Salt Water State Park, just south of Seattle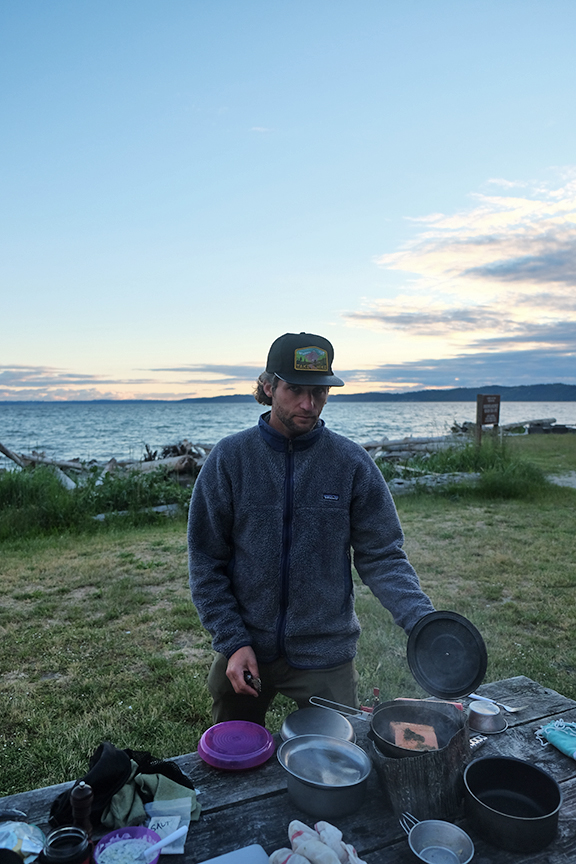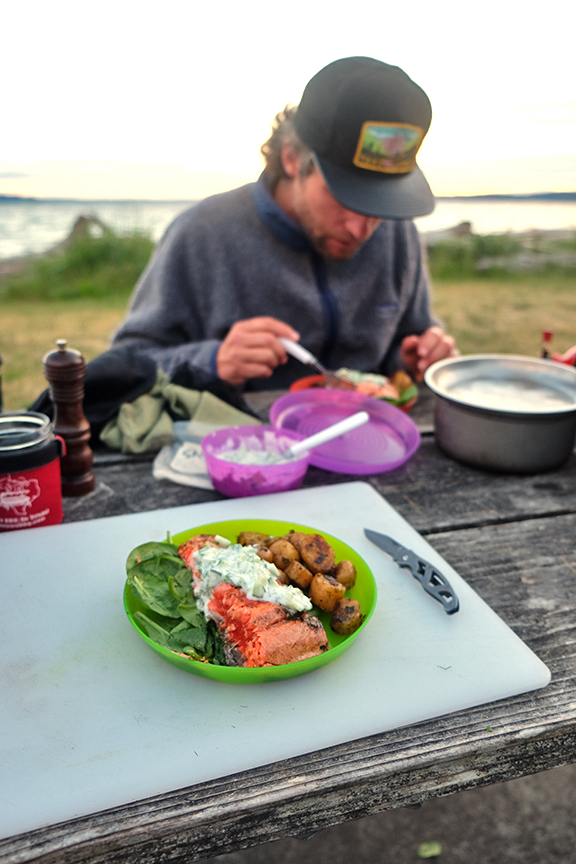 this donut was 10 inches!
Squeaky cheese curds at Beecher's
visiting Leavenworth - the crew
Schnitzel Haus - it's whats for dinner in Bavaria-Leavenworth
International Accordian Festival 2017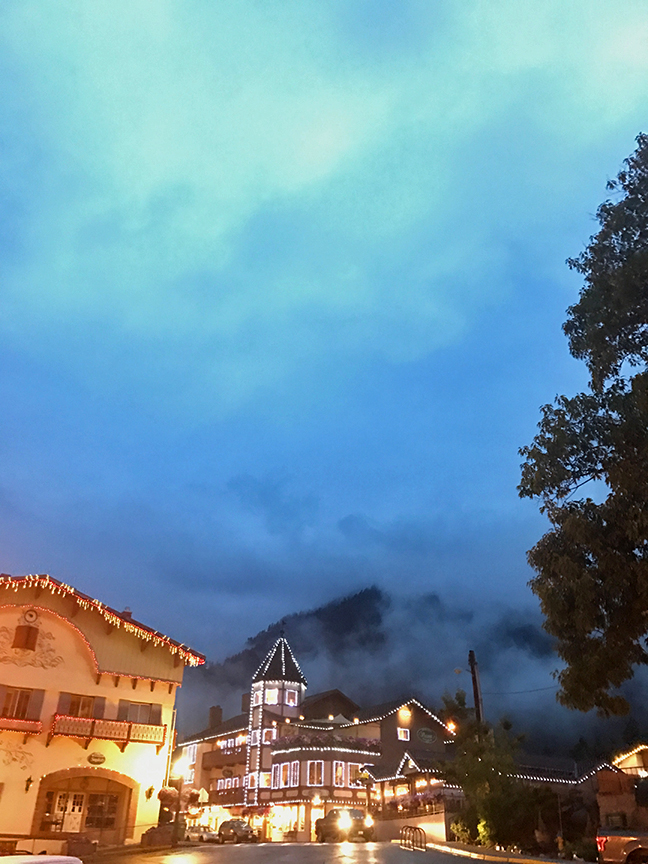 misty Leavenworth by night
Eli doing his best impression of a Condor
Hanging out at Mijanou's studio
Sasquatchs watching over the studio
getting a lesson in throwing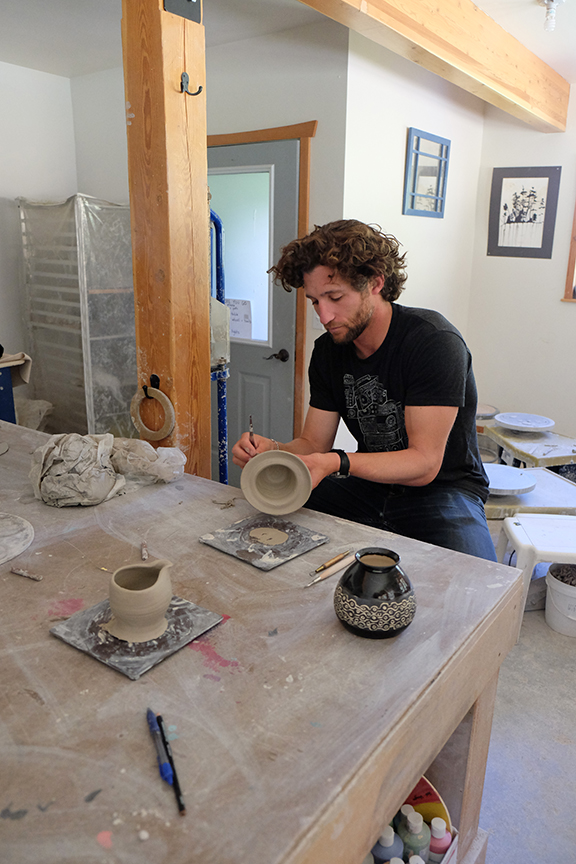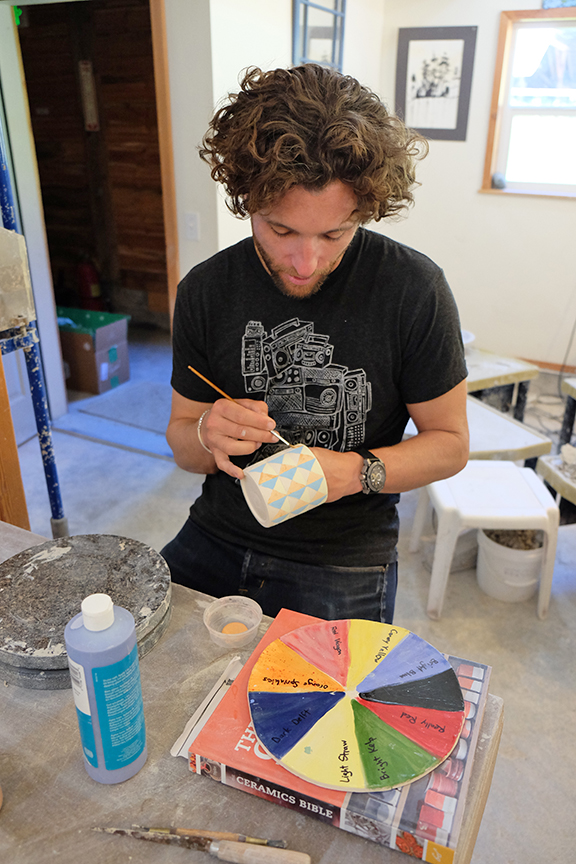 adding a pattern to MF Pottery mug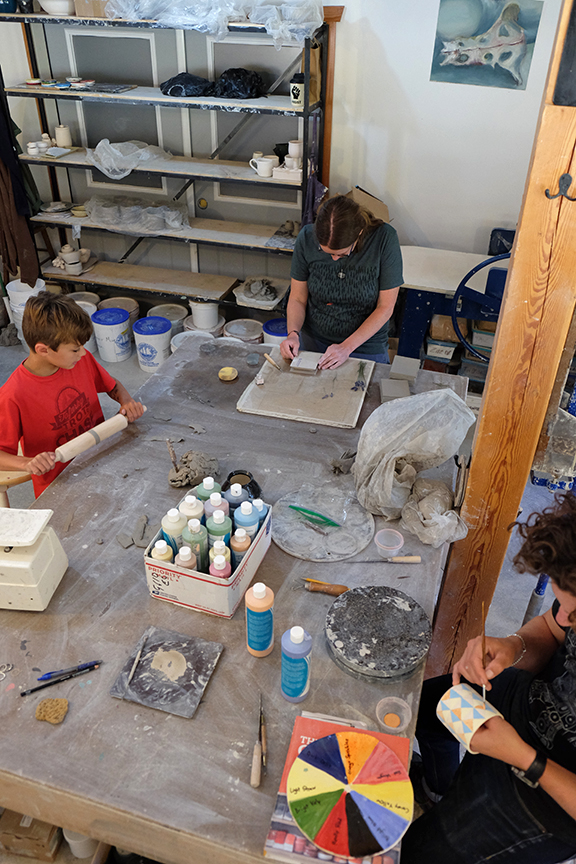 friends who create together...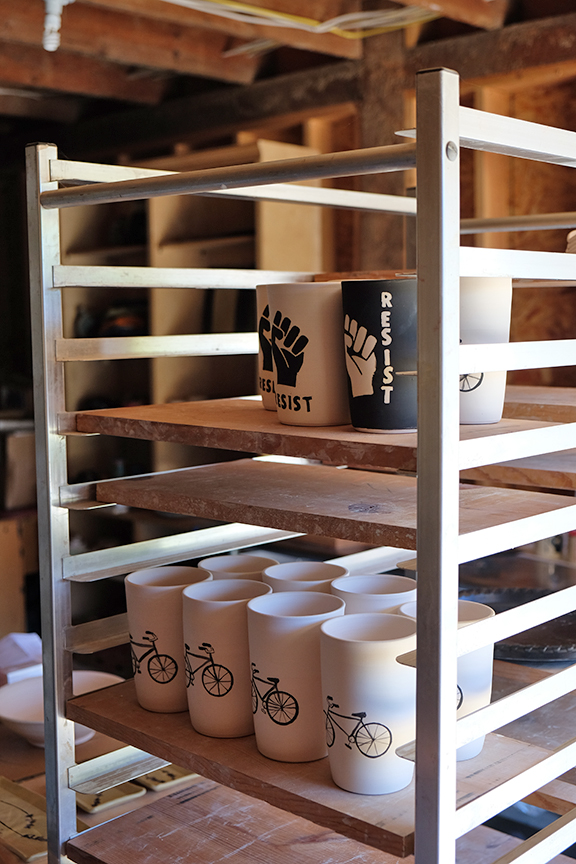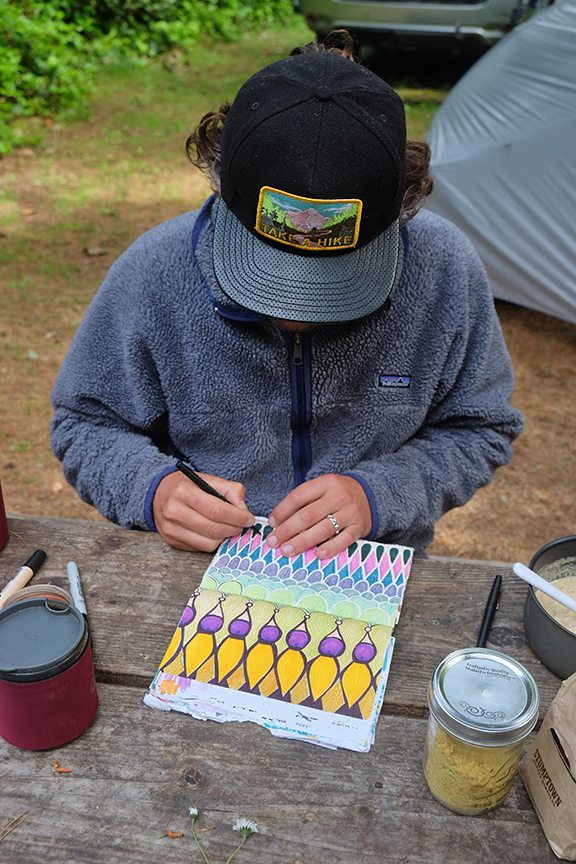 Lopez Island farmer's market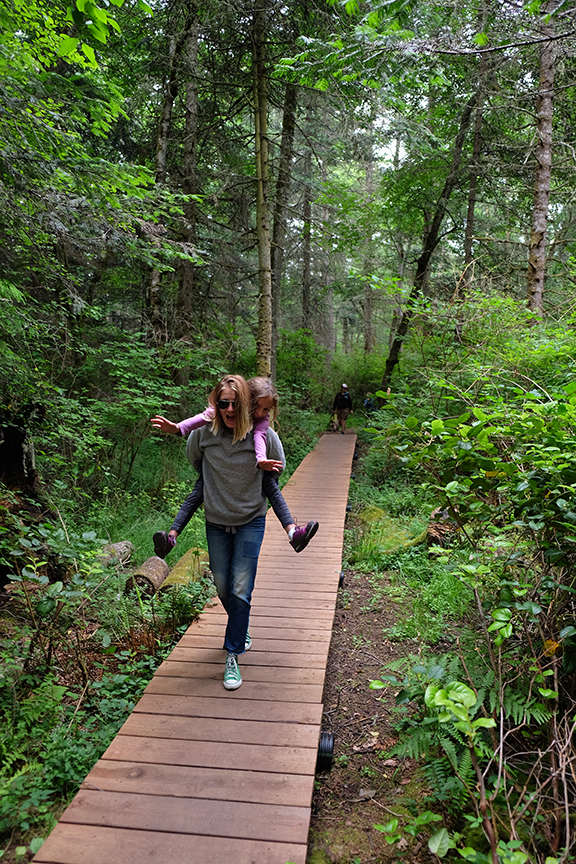 walk towards the Shark Reef Sanctuary
looking for crabs is hard work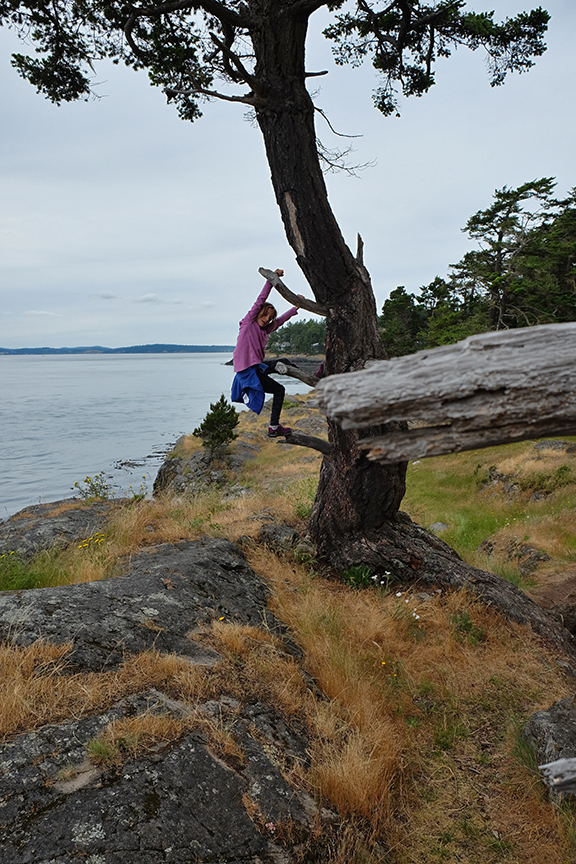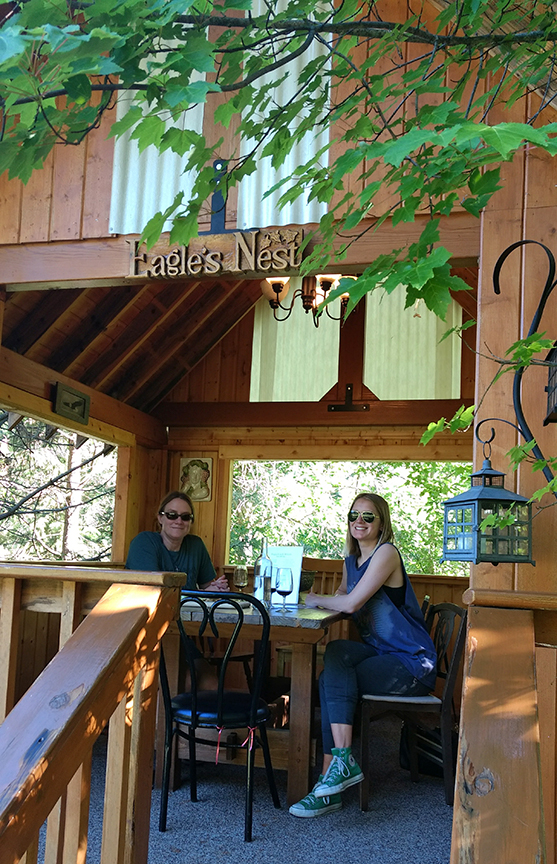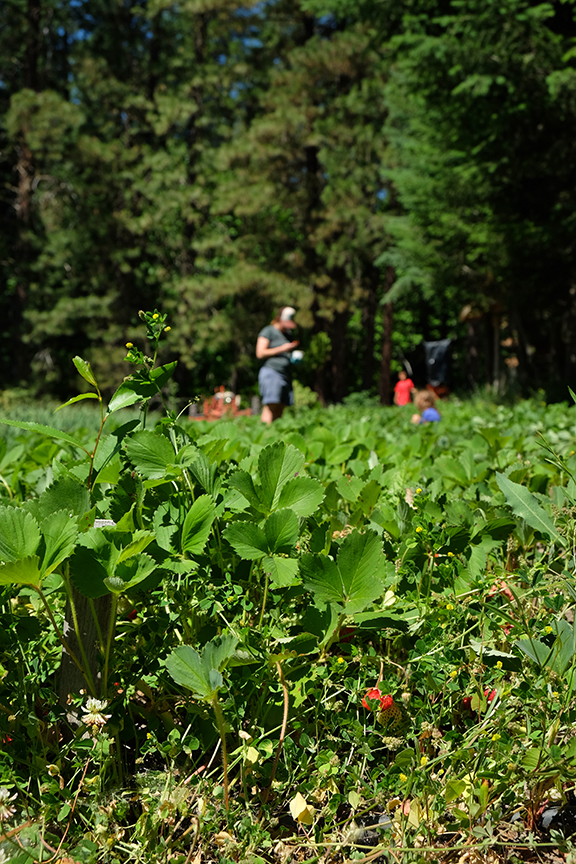 picking strawberries in Leavenworth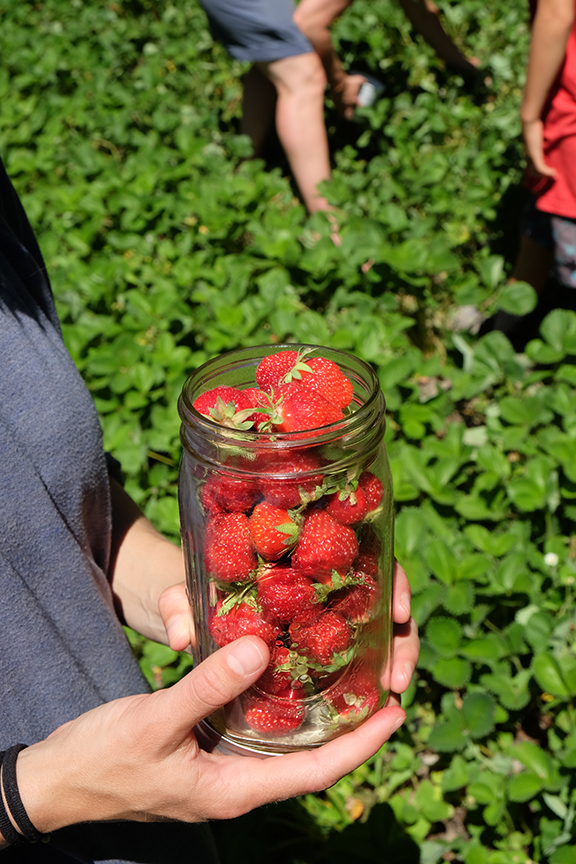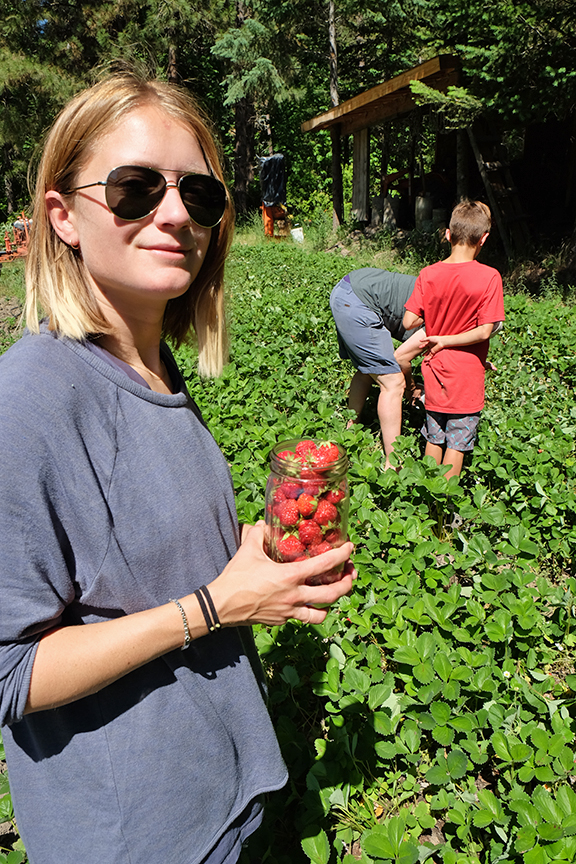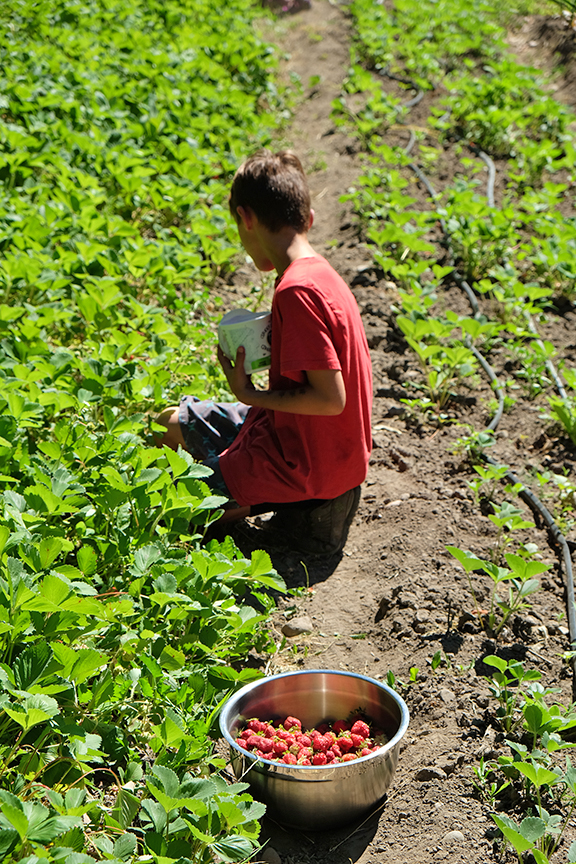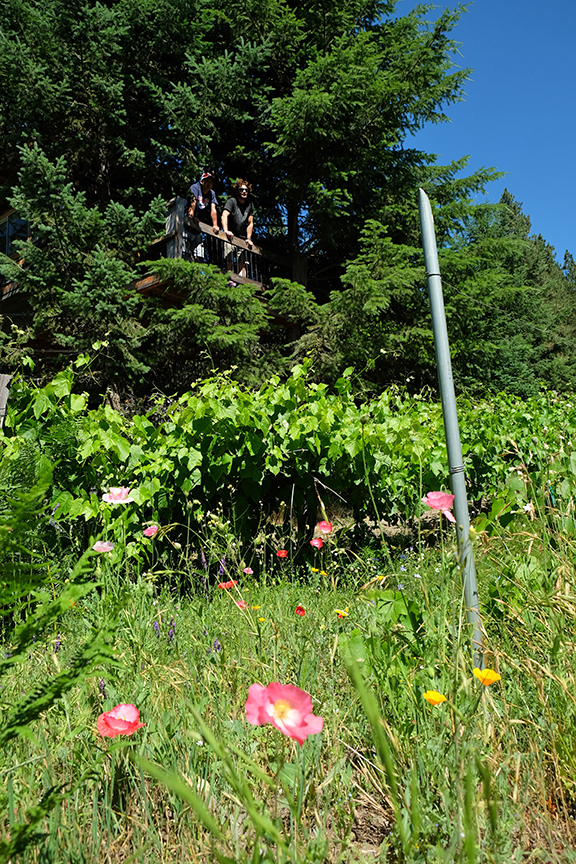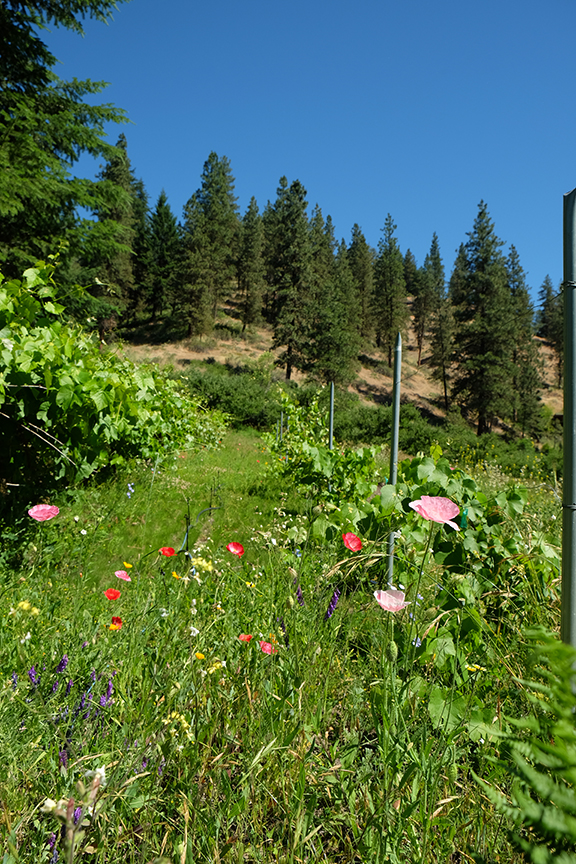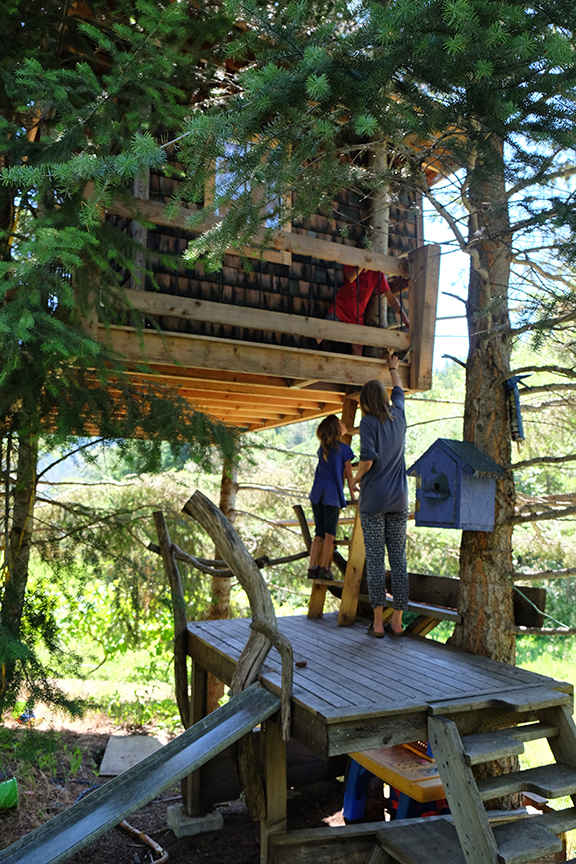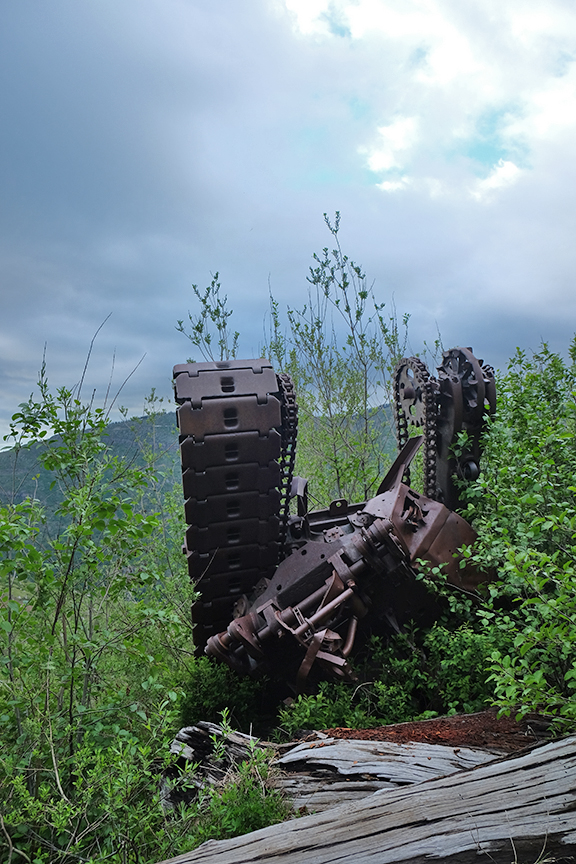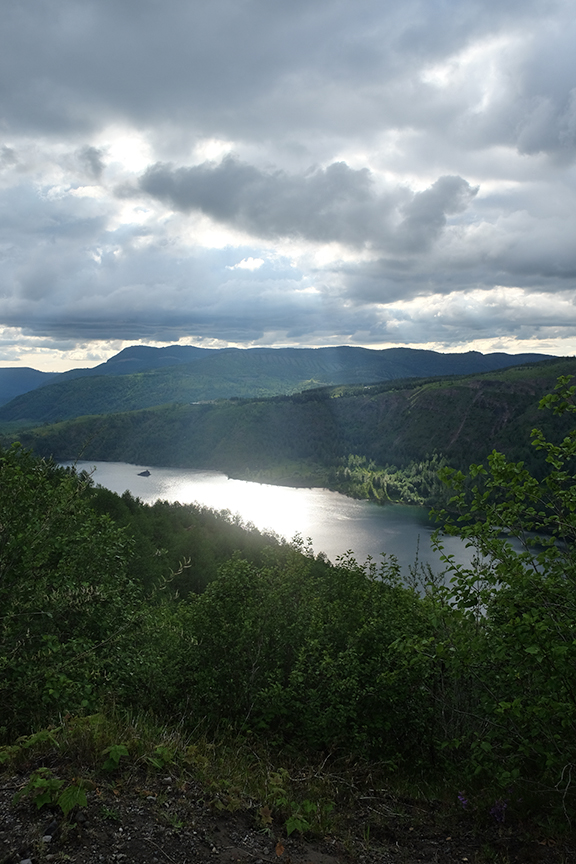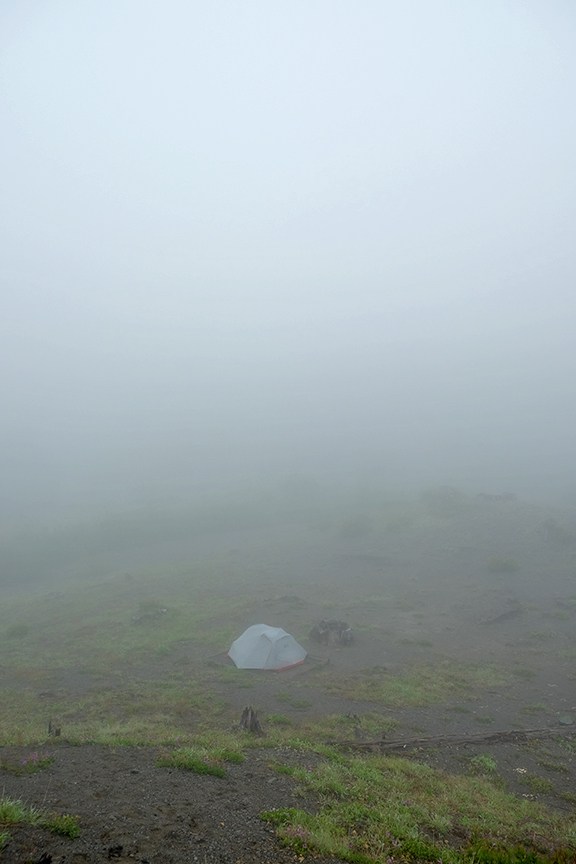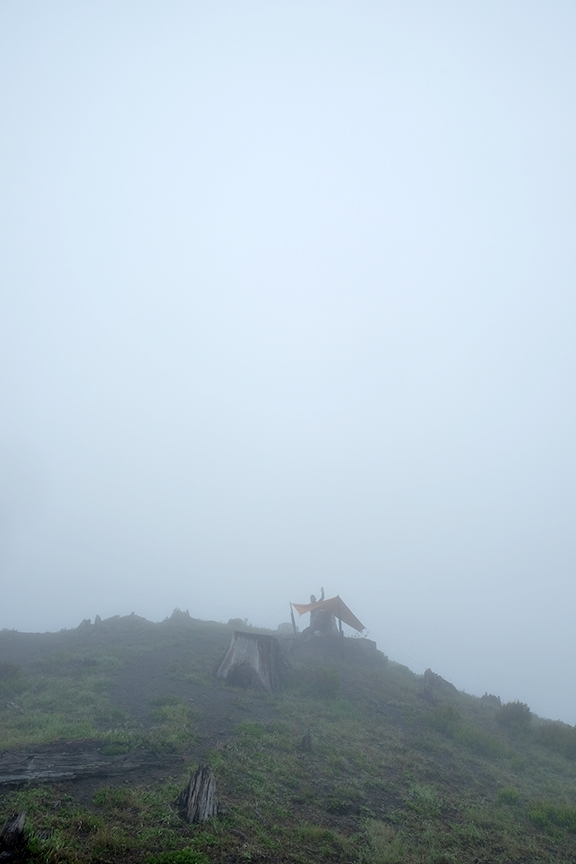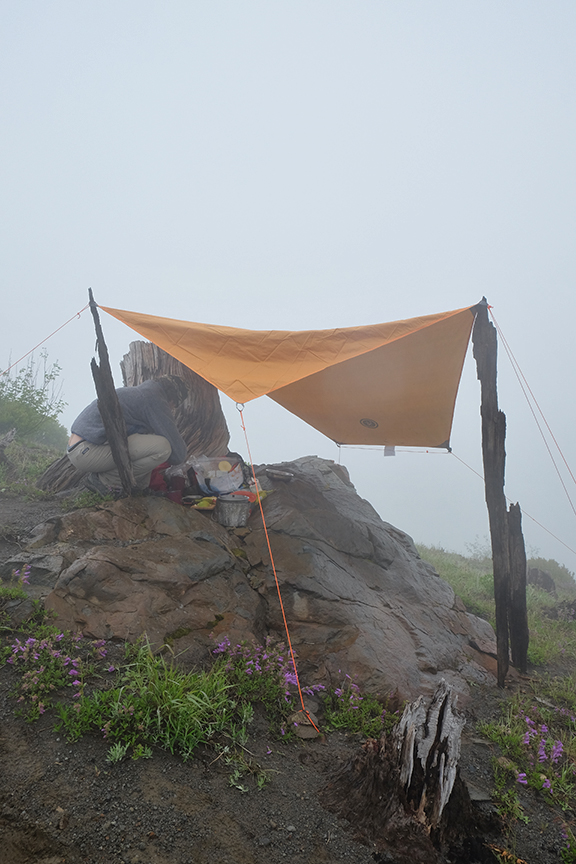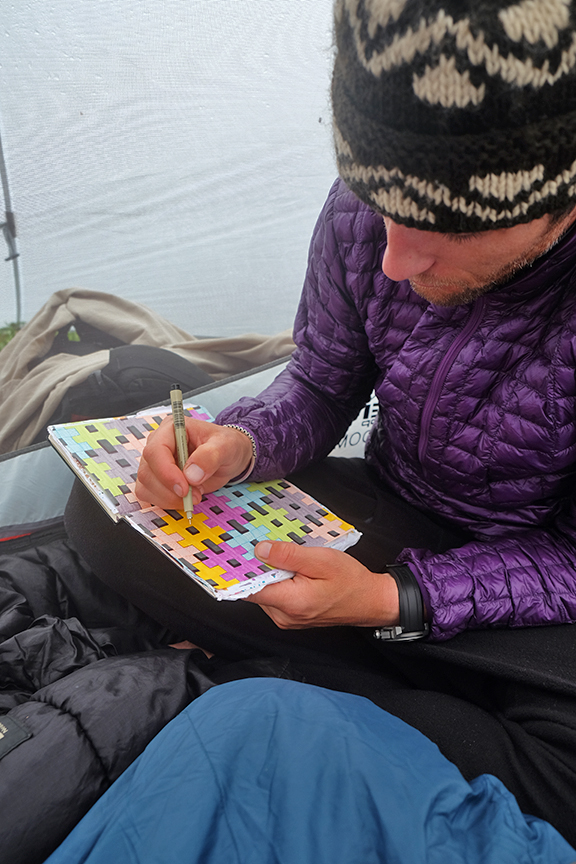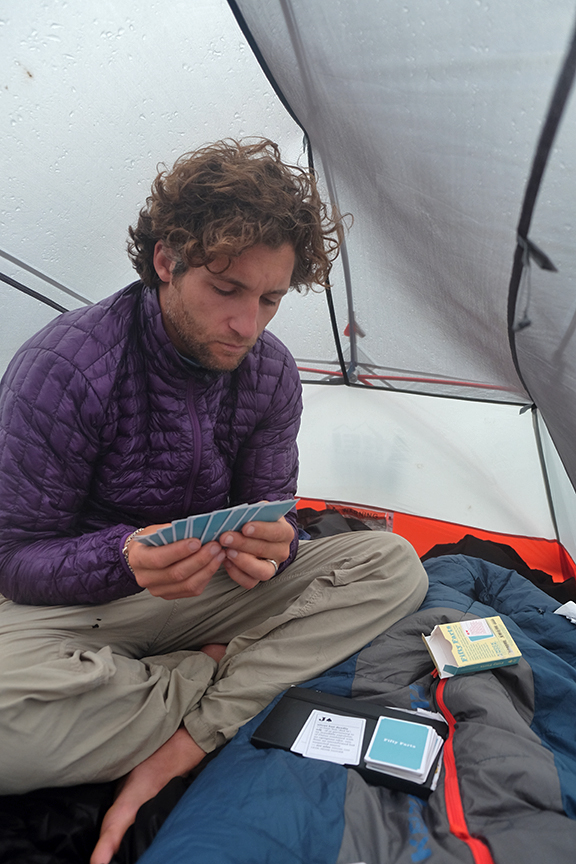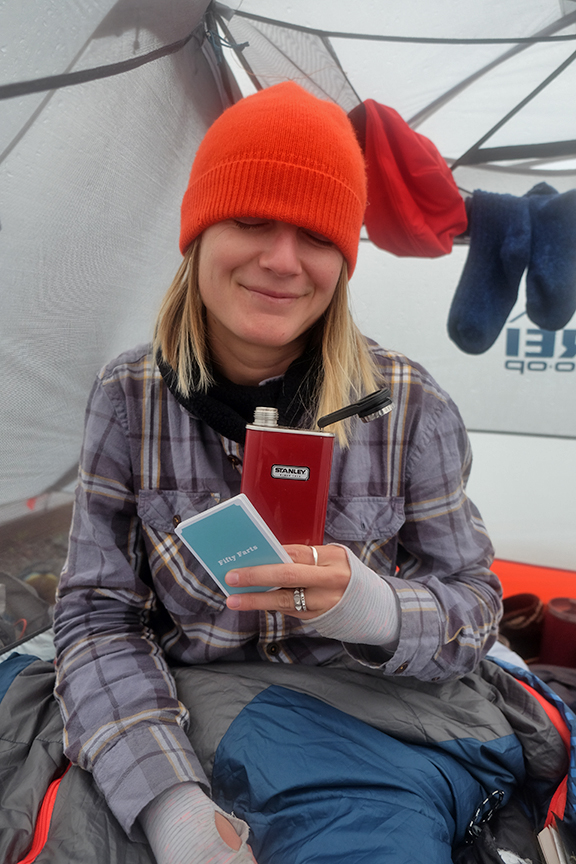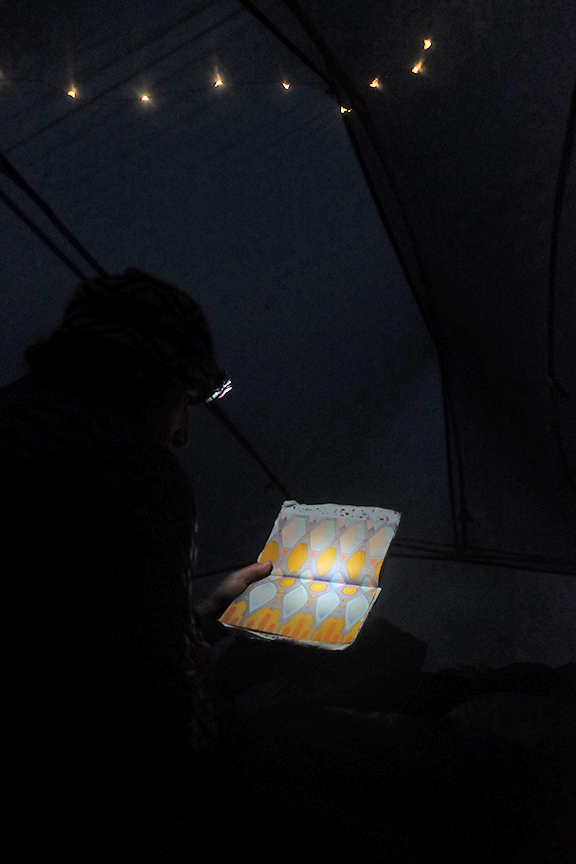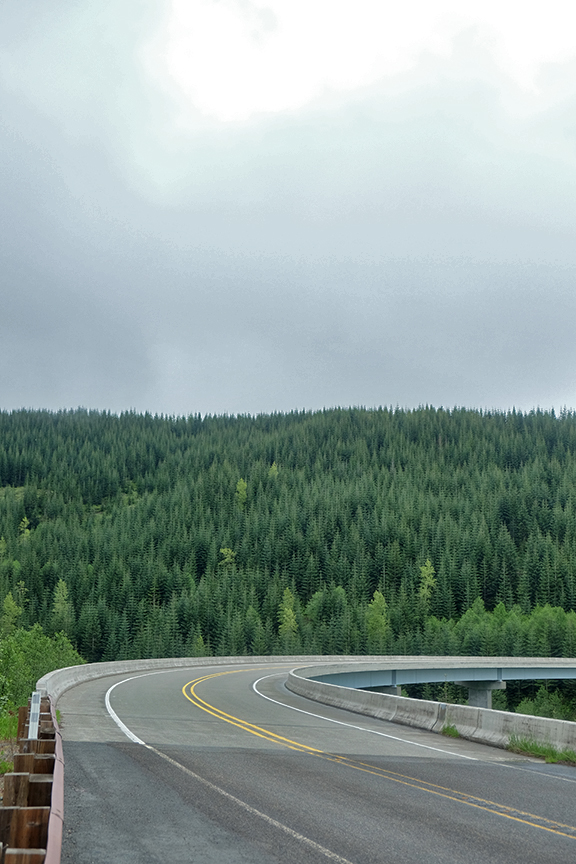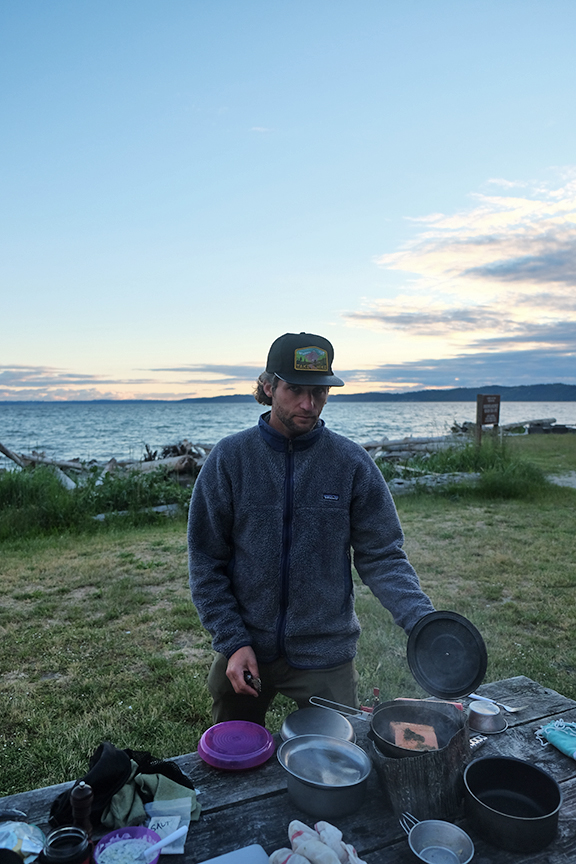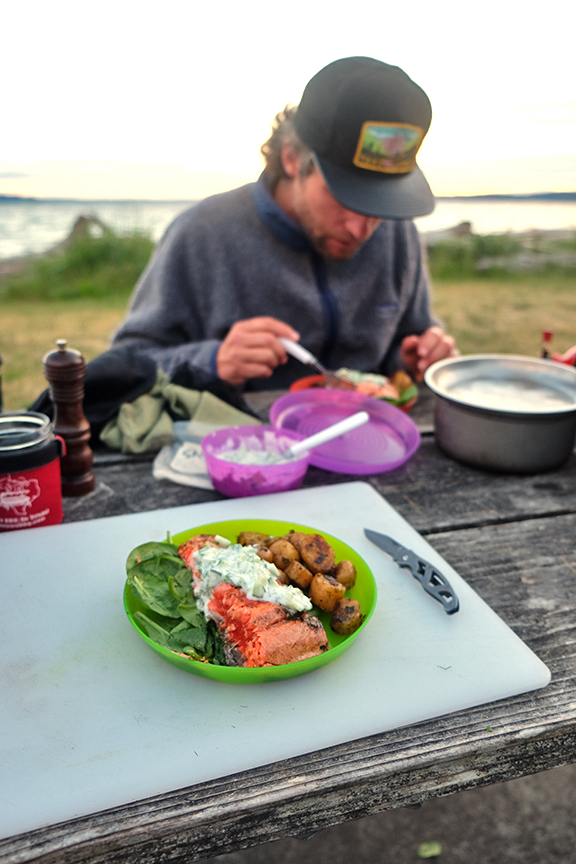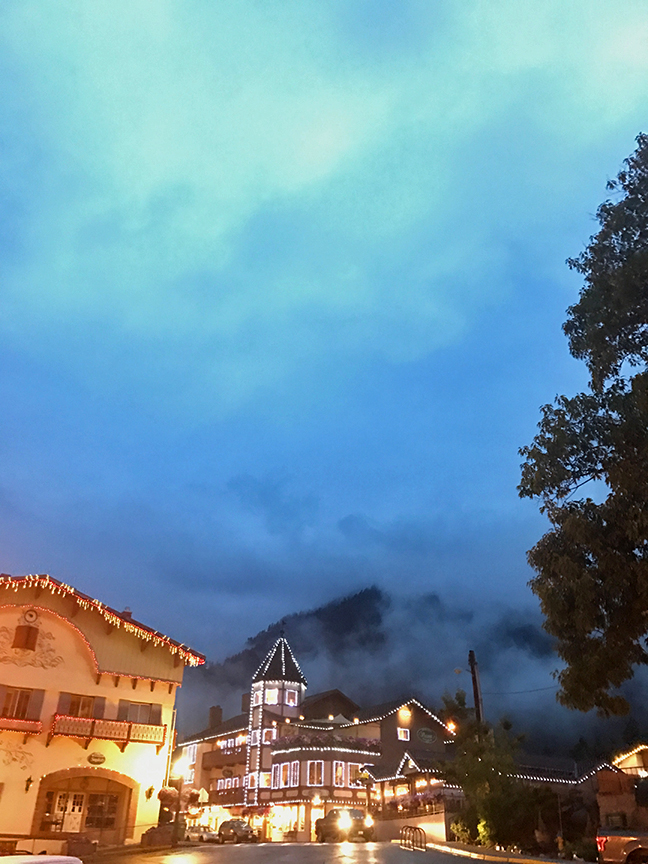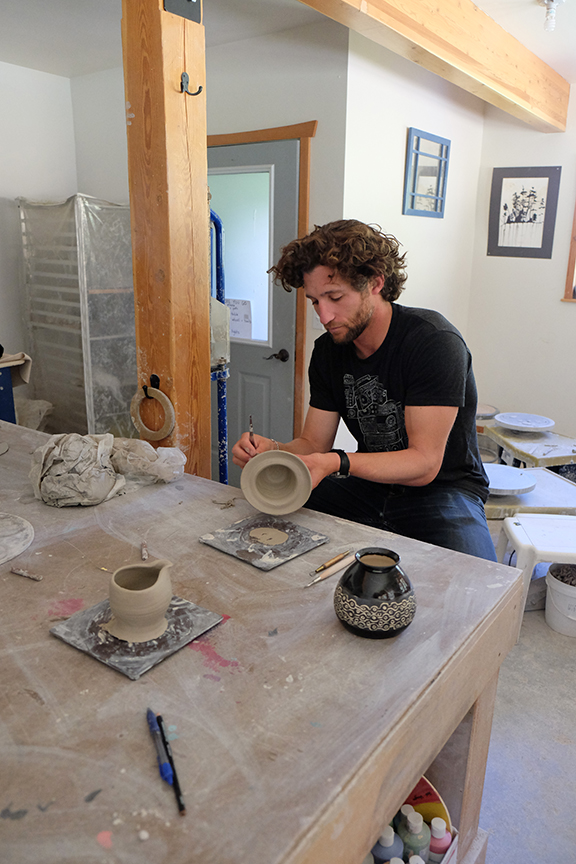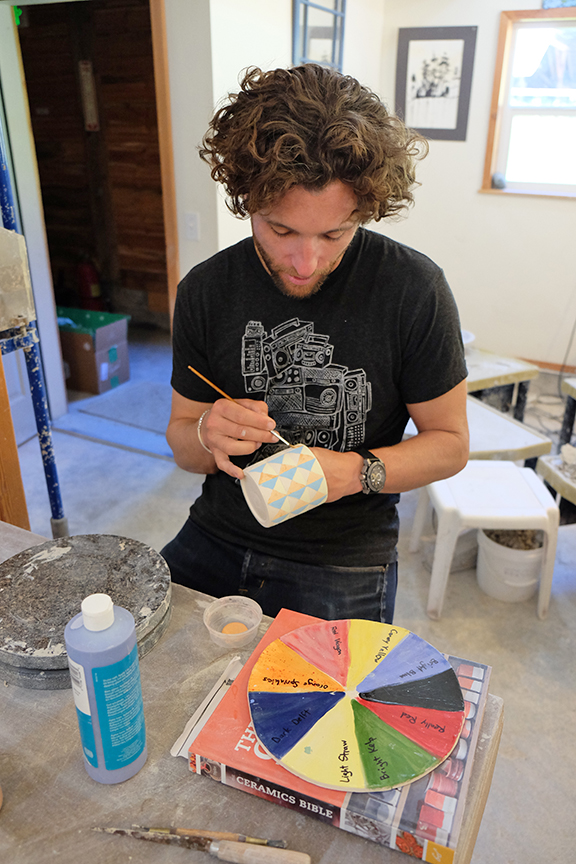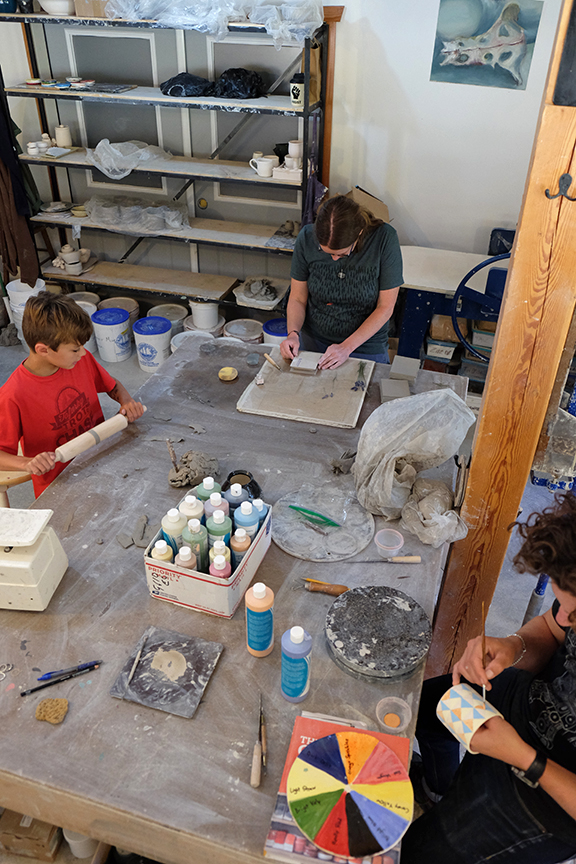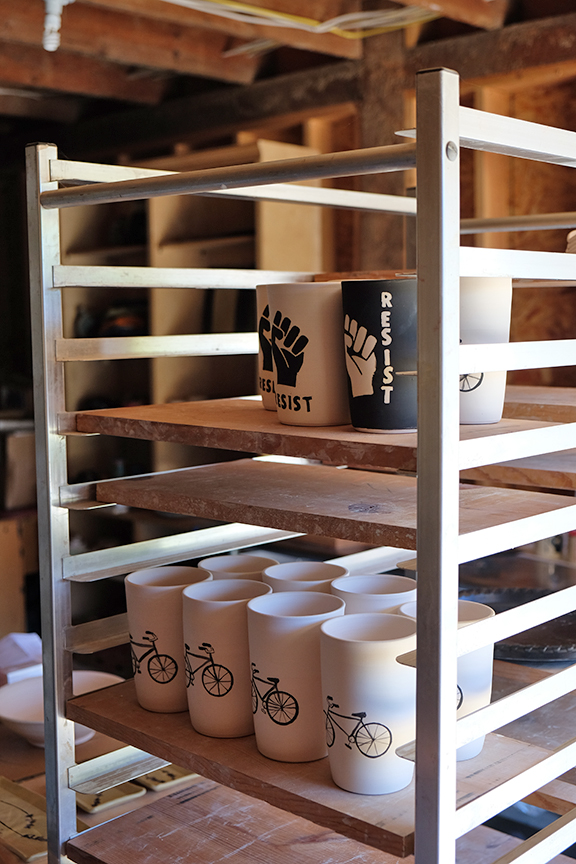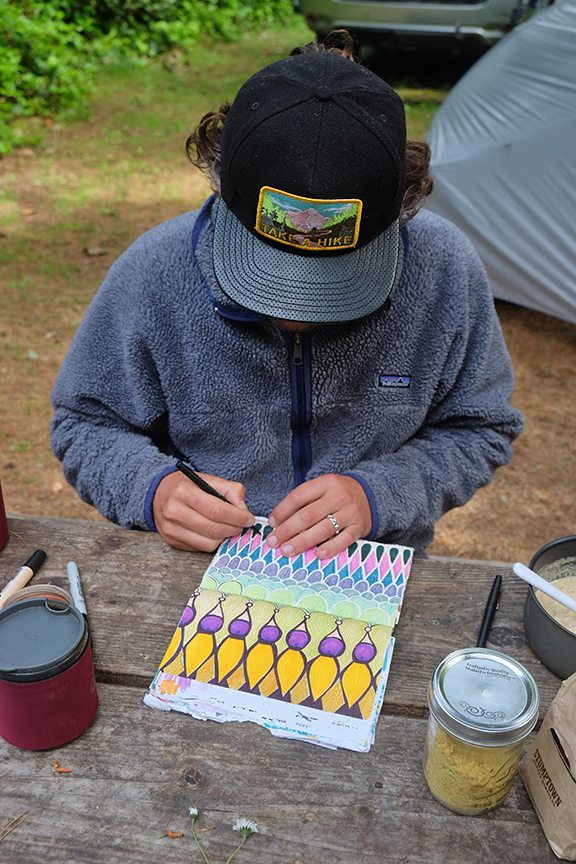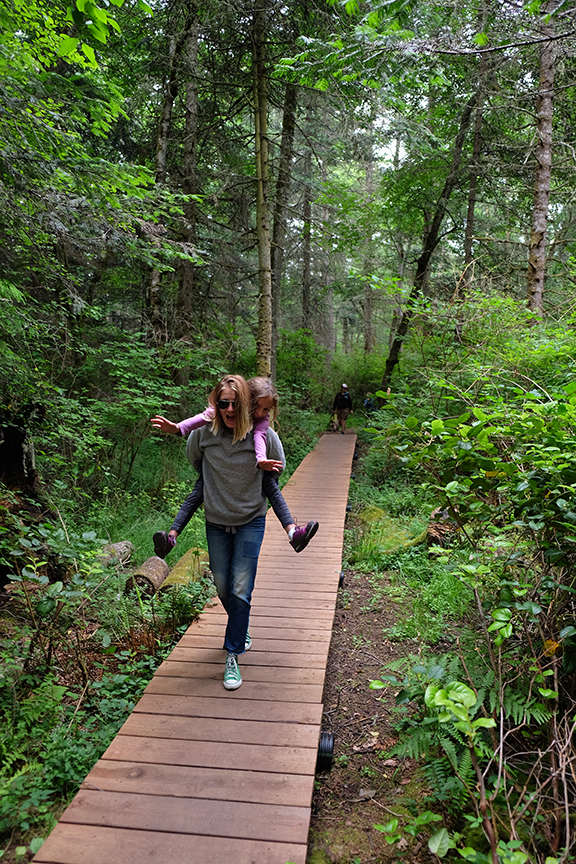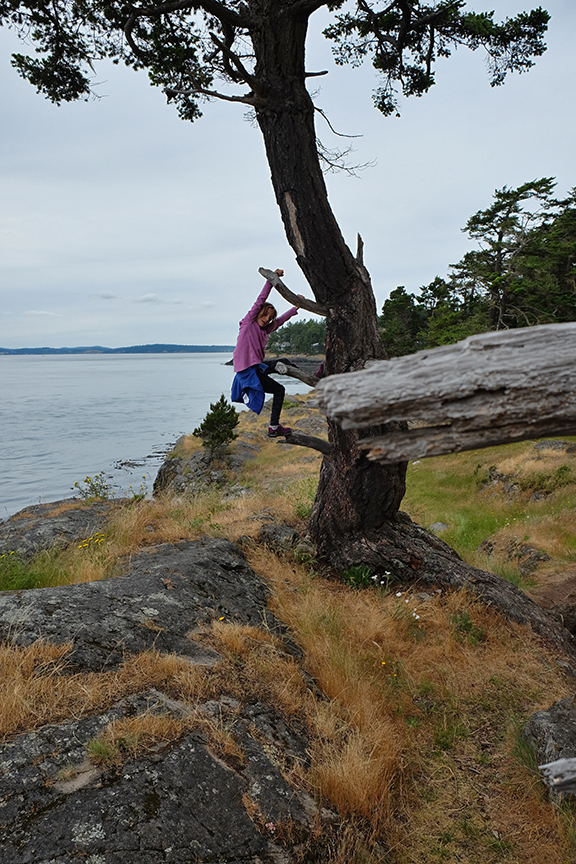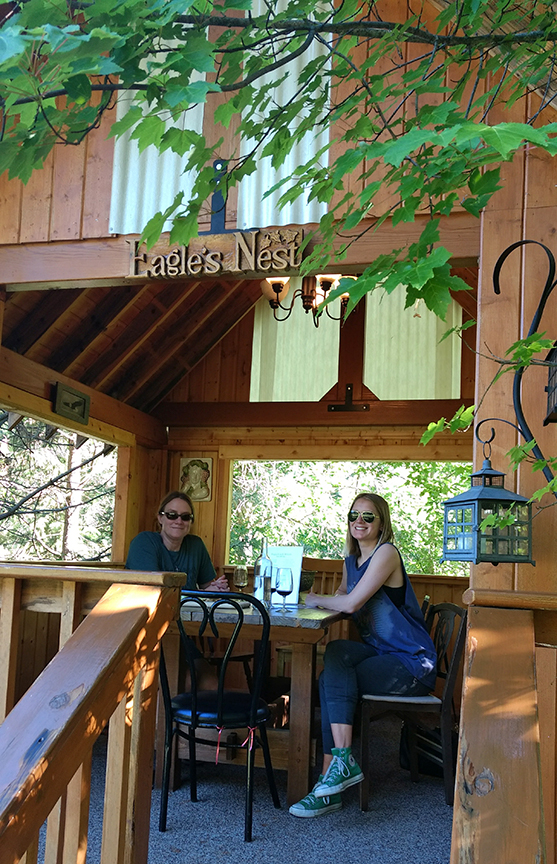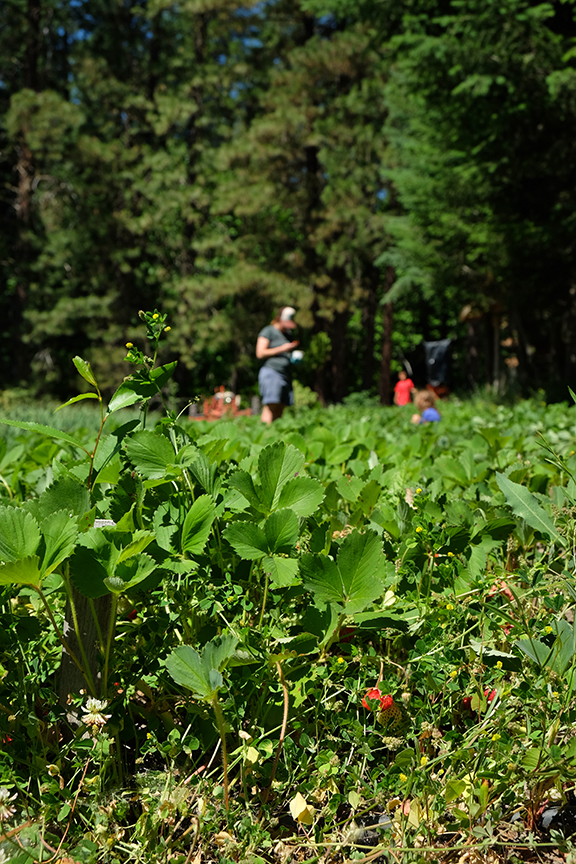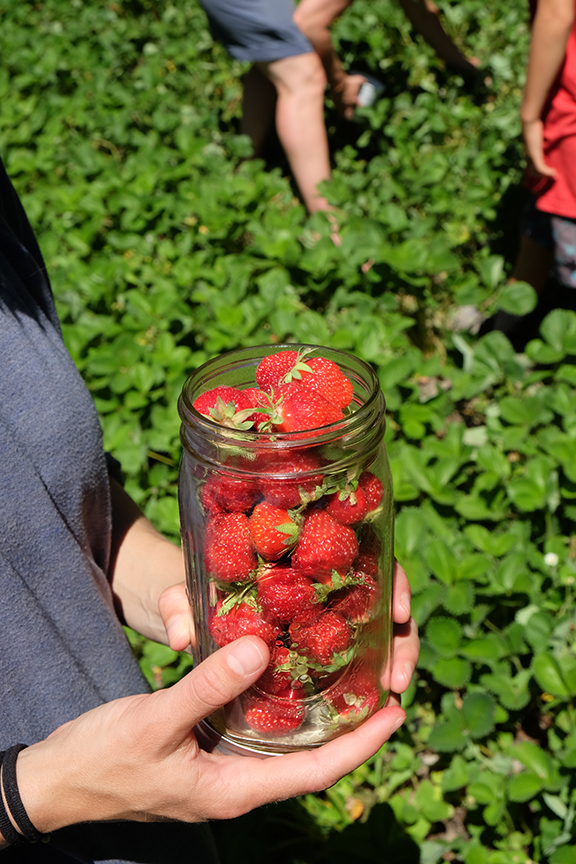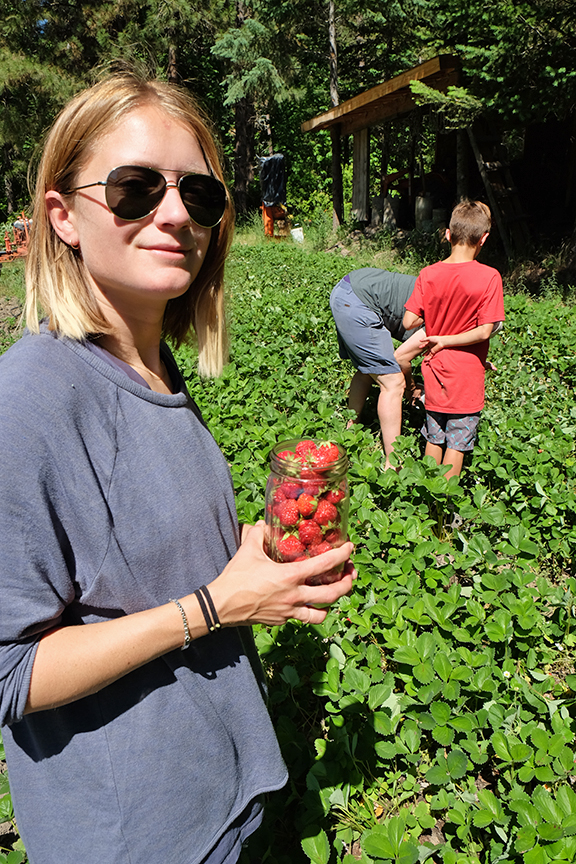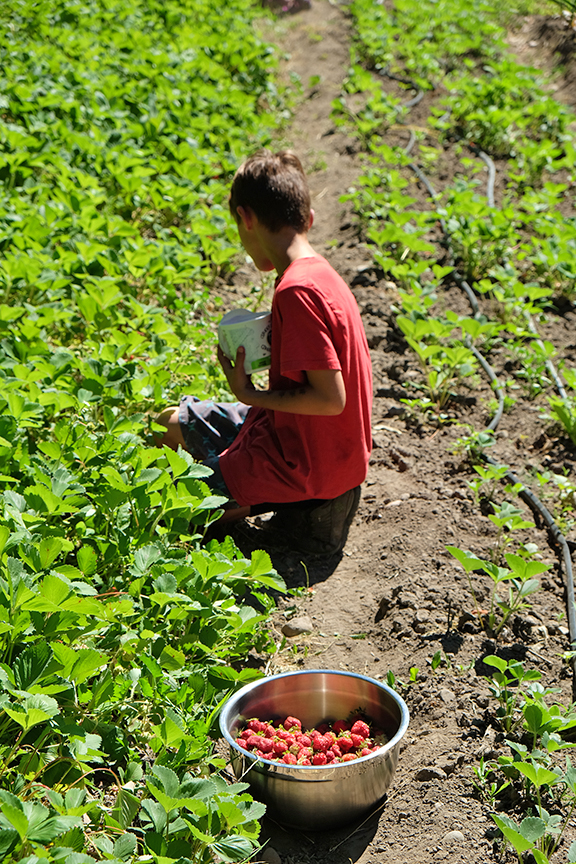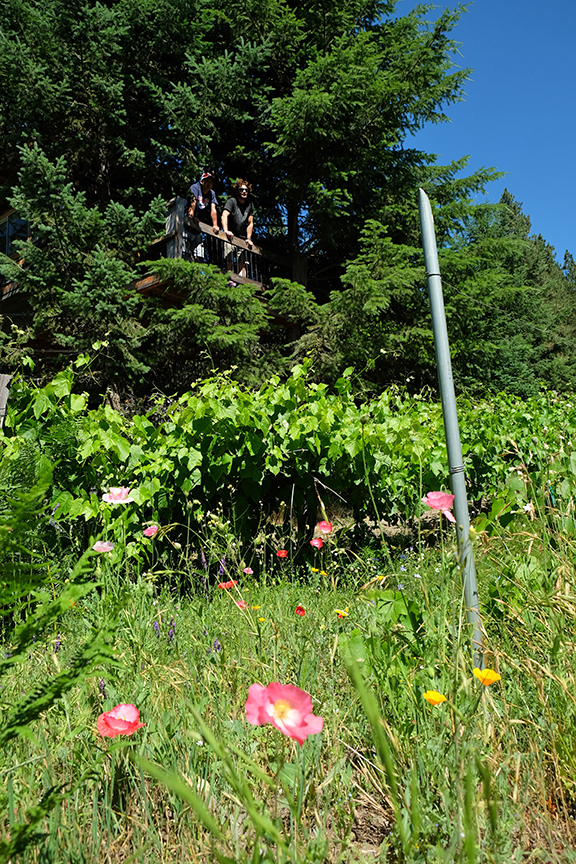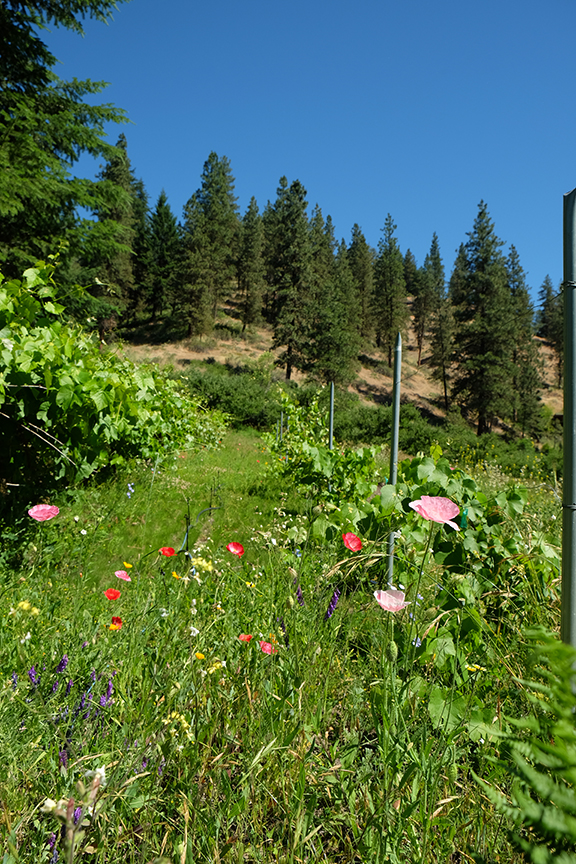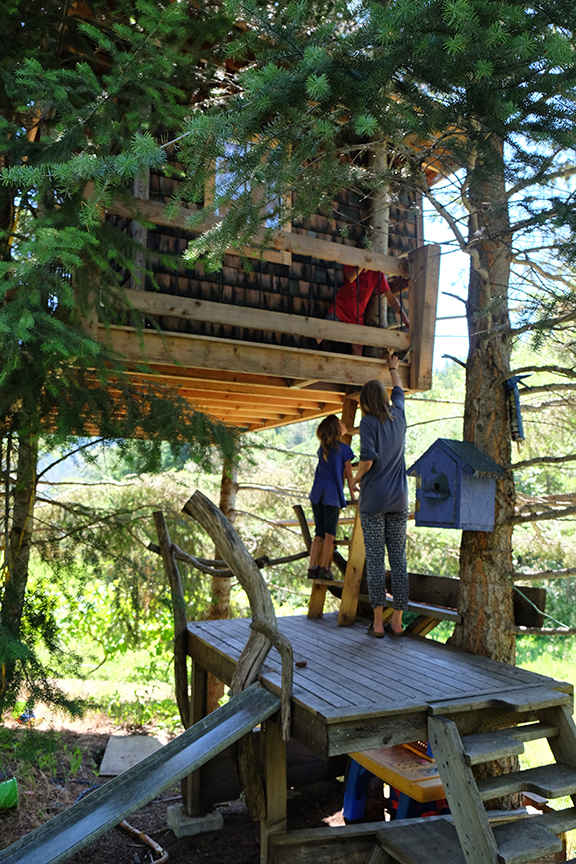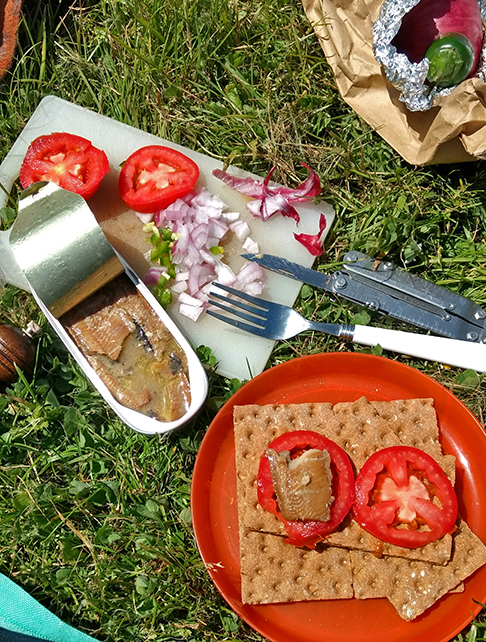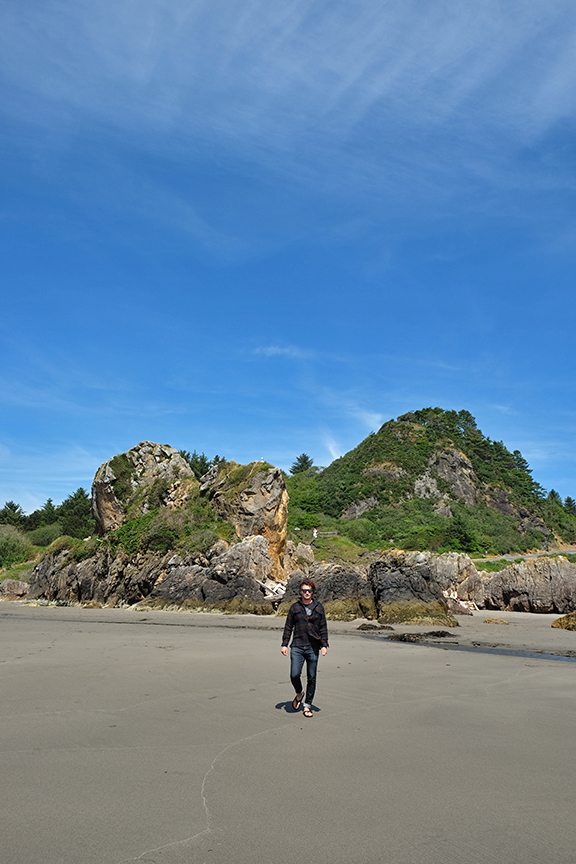 Coolest driftwood fort at Harris Beach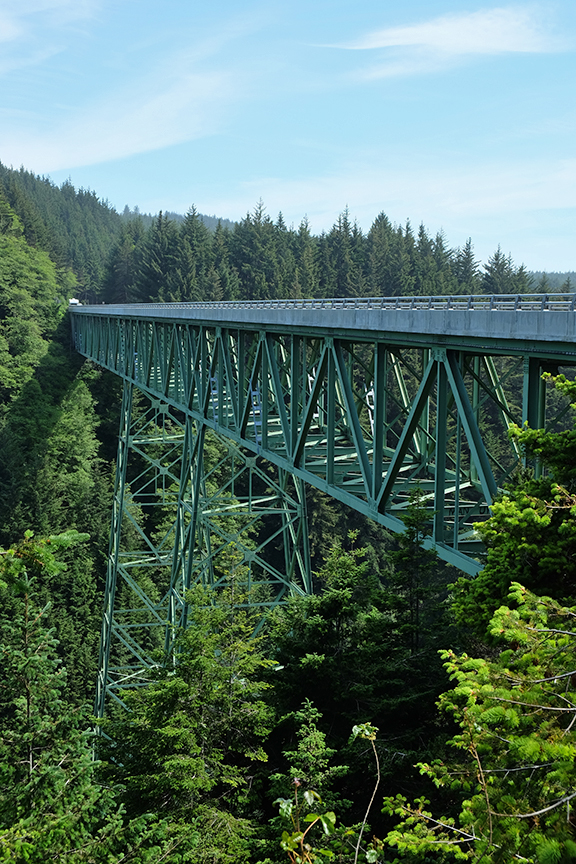 Highest bridge in OR at 345 feet. Note: tallest tree is 363 feet.
Looking north from Arch Rock
Dinner at Humbug State Park - Steamers and wild Oregon Shrimp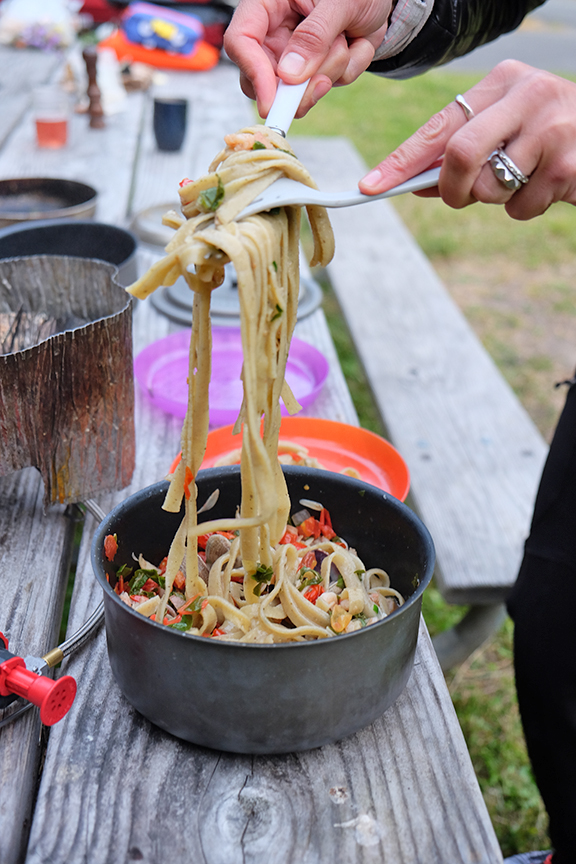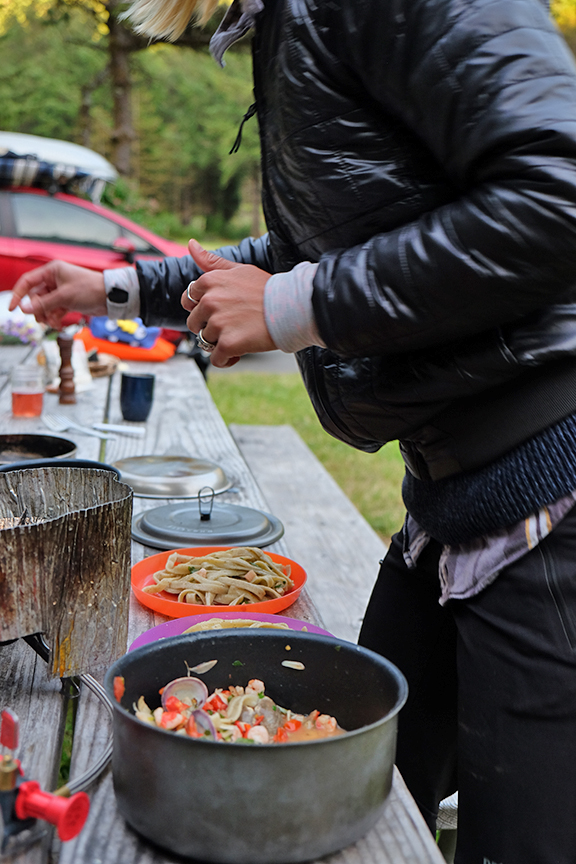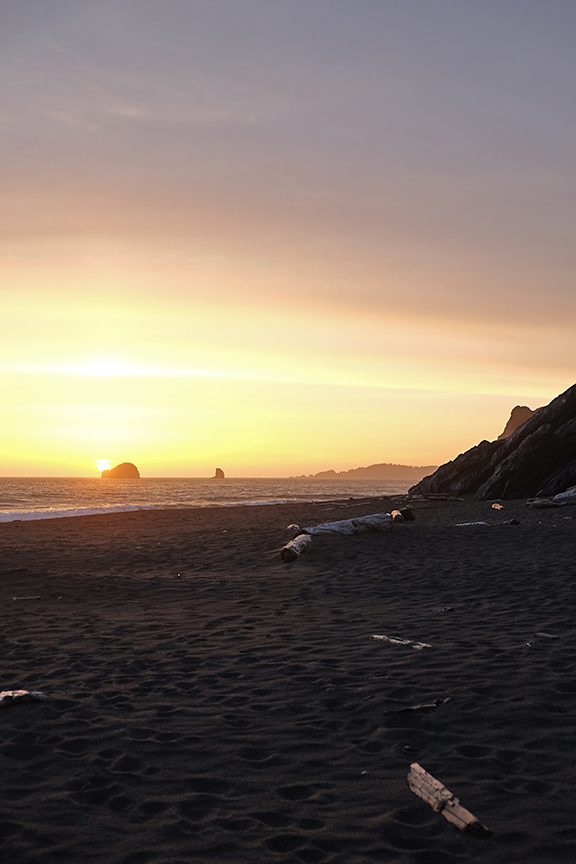 The nighttime entertainment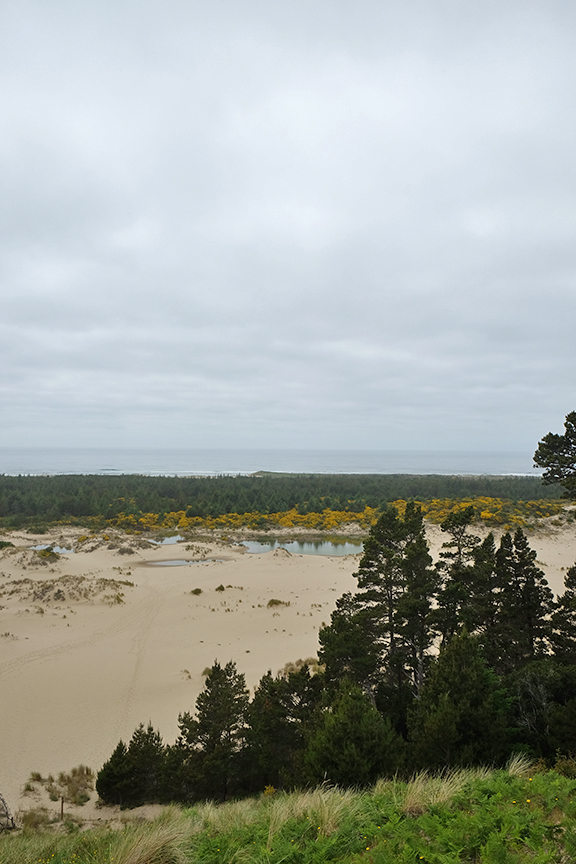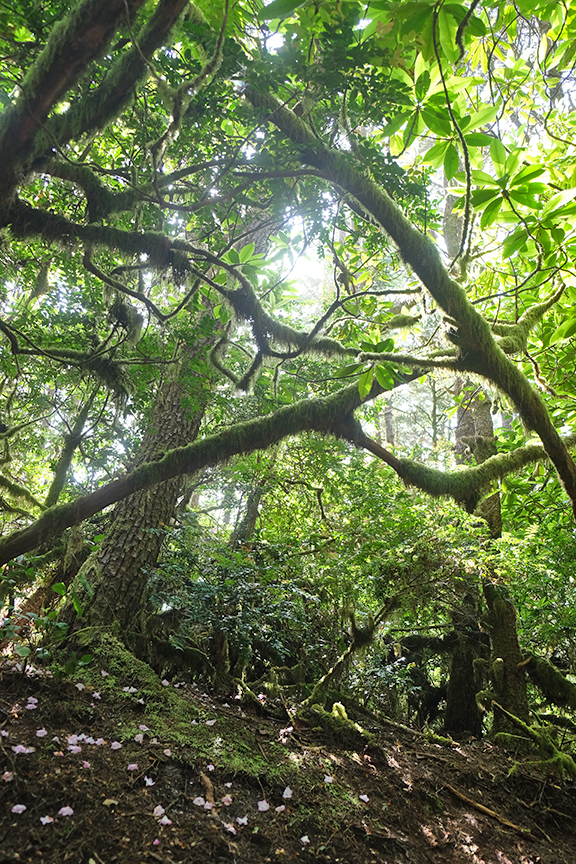 making our way to Hobbit Beach
The infamous Hobbit Beach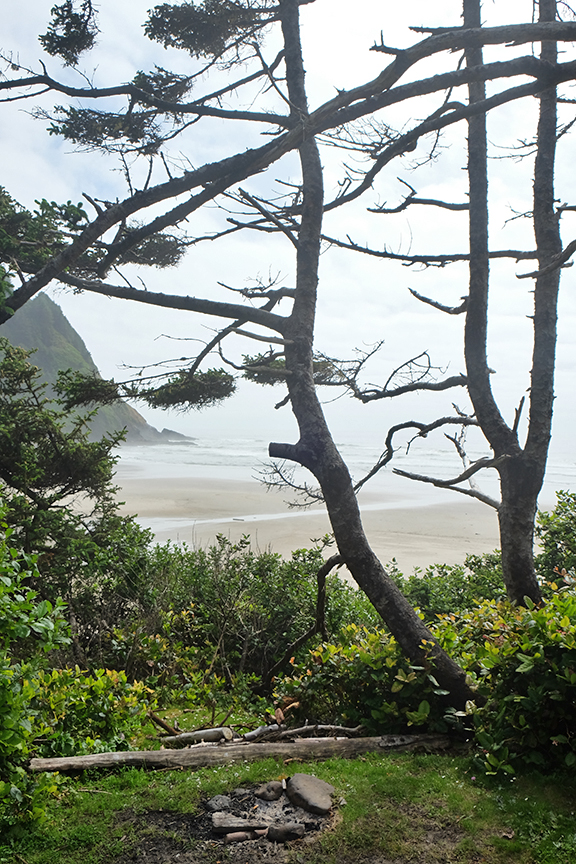 which tunnel do you choose?
can't get enough of the Oregon coast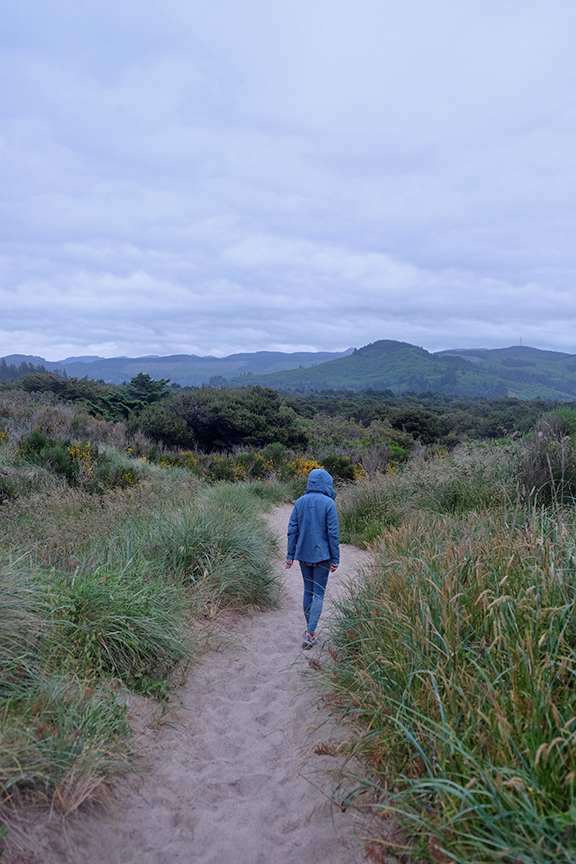 It's be raining for about a week now. Walking at Honeyman Beach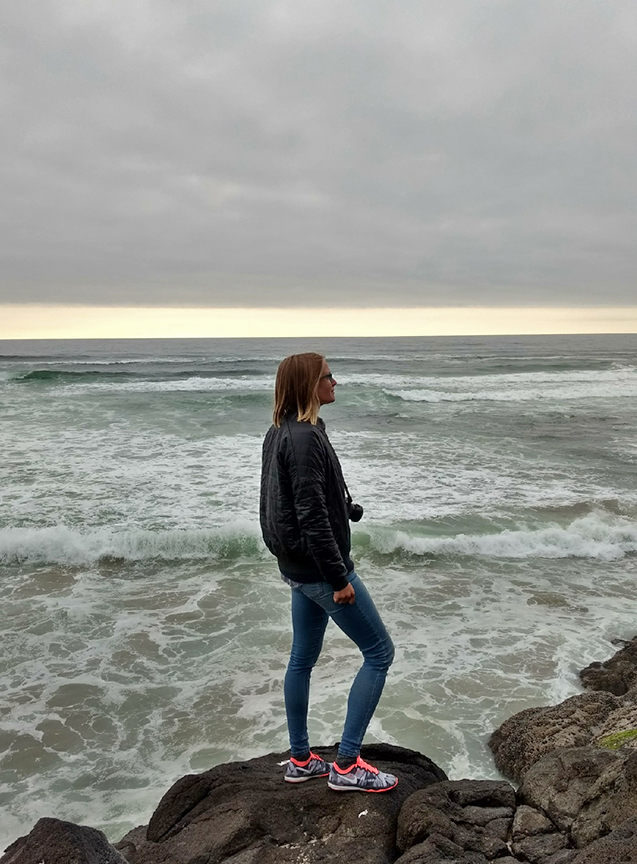 Ocean at Rock Creek Beach
Looking north along the coast
Steak - it's what's for dinner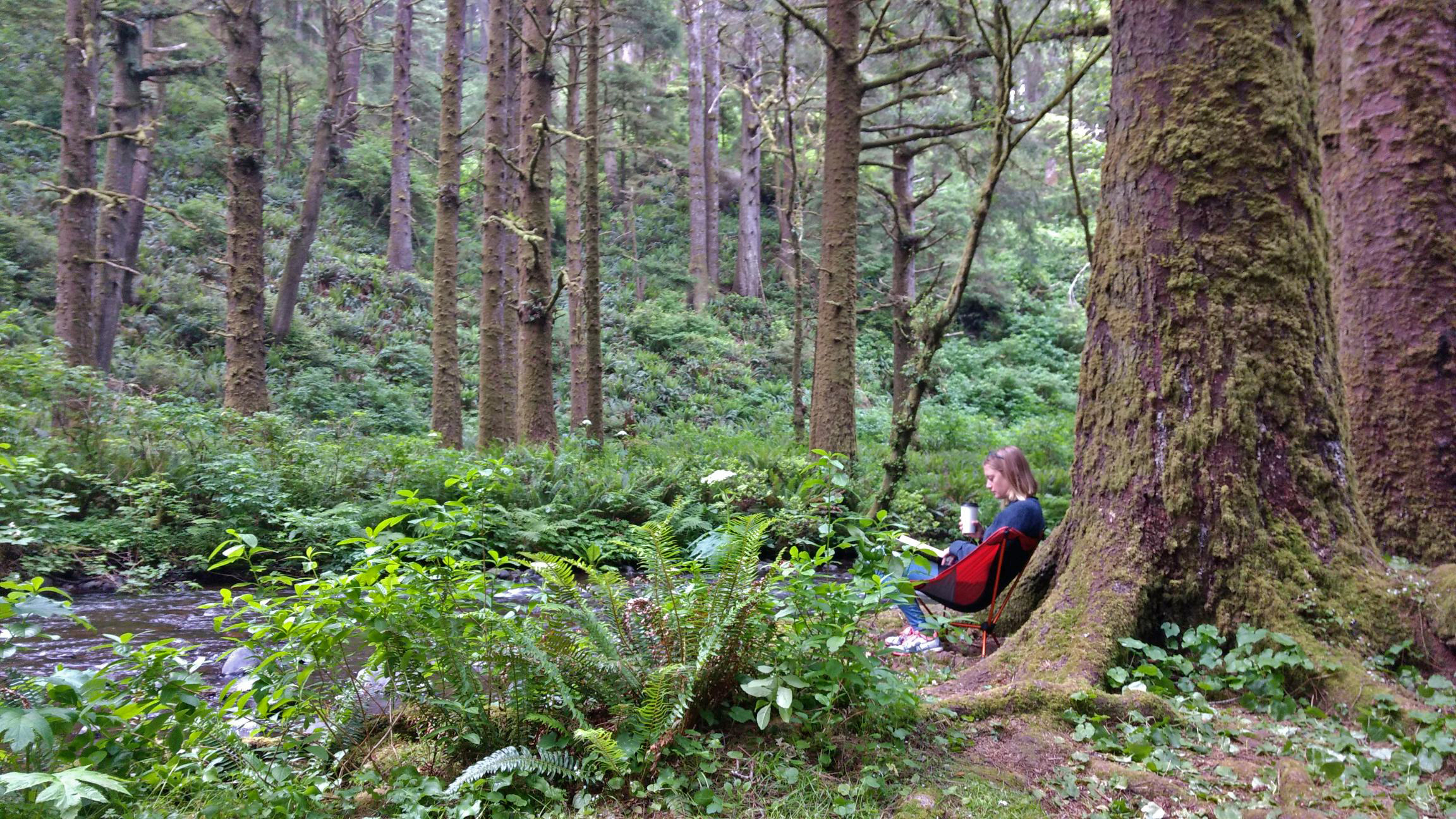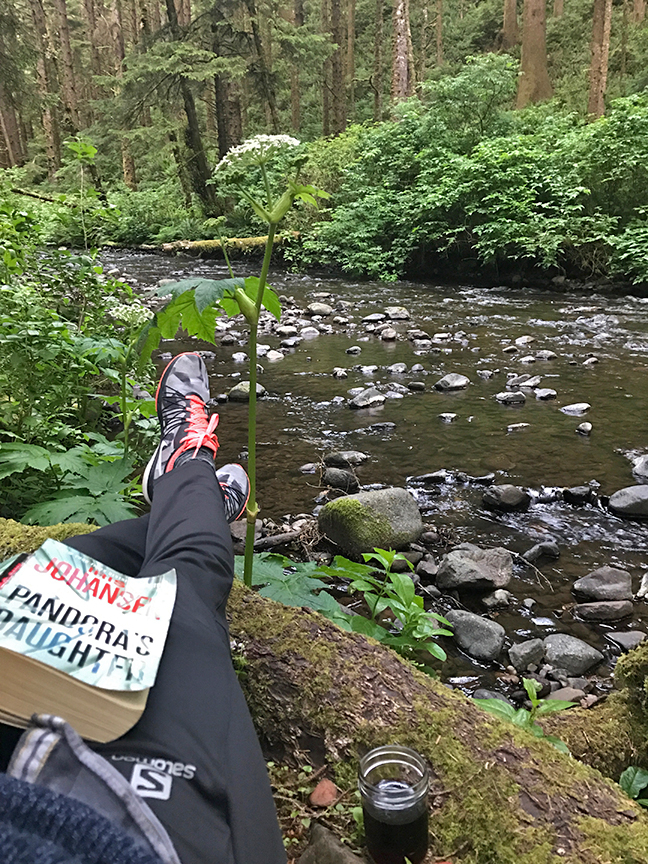 Morning reading spot view
Pirates Cove - exploring the coast
Agatha - she's a rockstar.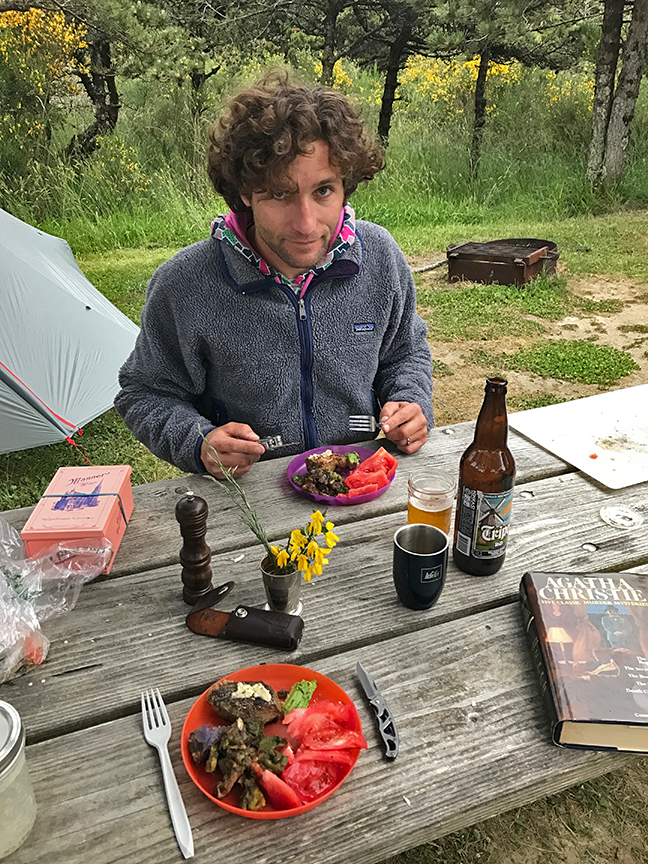 Leftovers at Nehalem State Park
Got a huge cinnamon bun here (not pictures because i ate it...)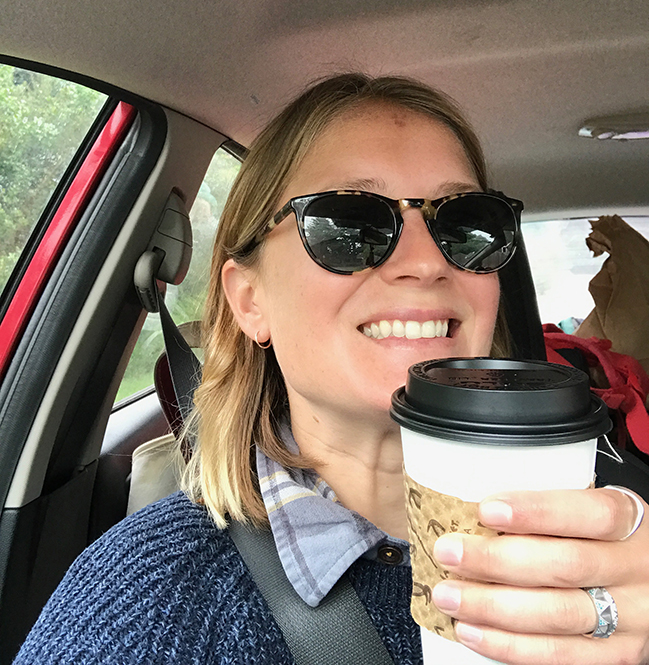 View from Ecola looking South at Cannon Beach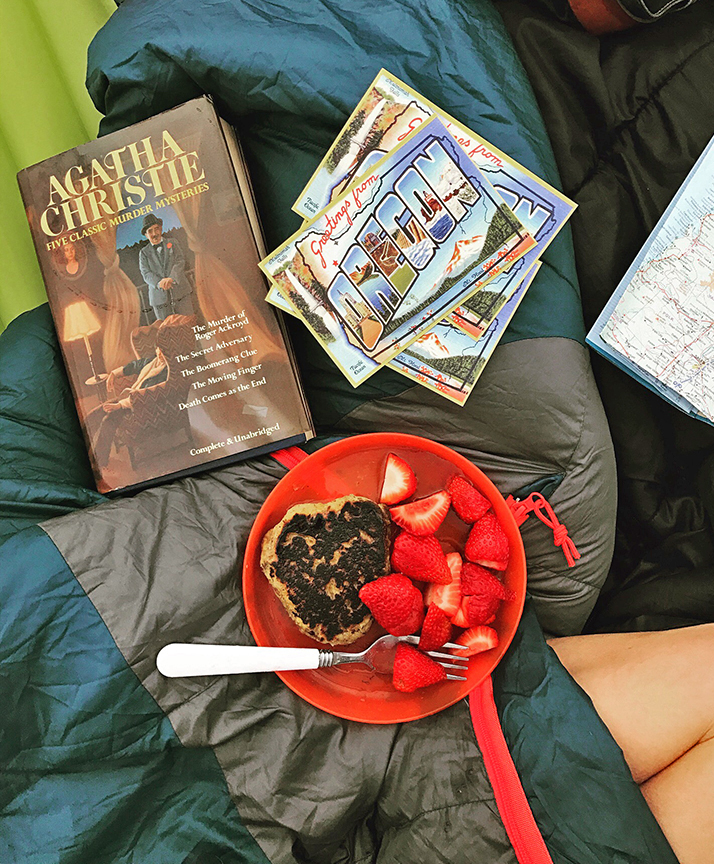 Just your adverage camping breakfast set up.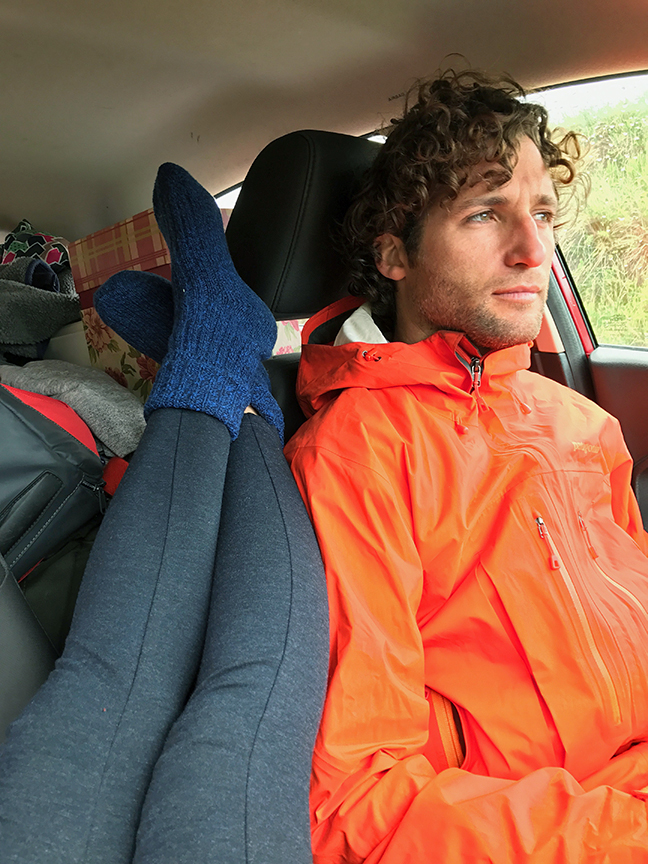 Kicking back and relaxing in the fiesta.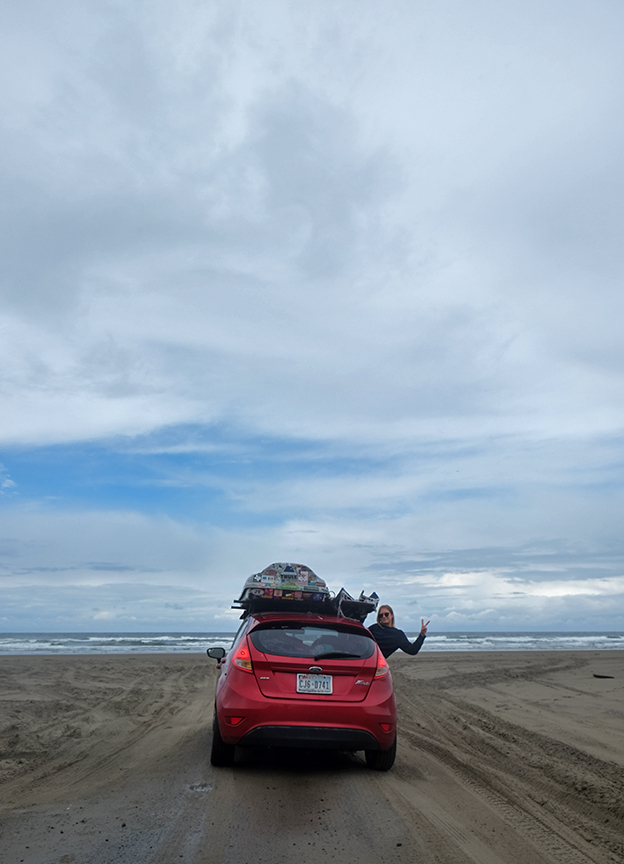 Checking out Sunset Beach
Fort Clatsop at Lewis and Clark National Historical Park
Columbia River view from Astoria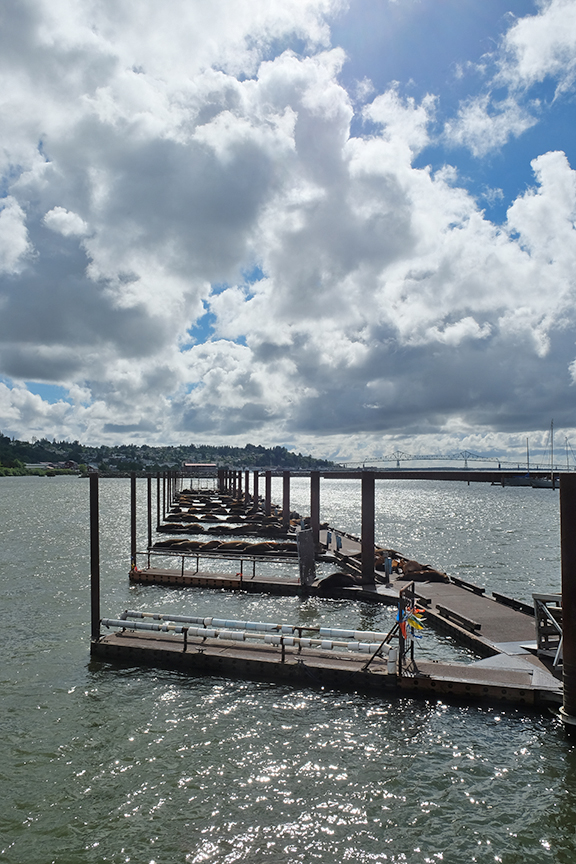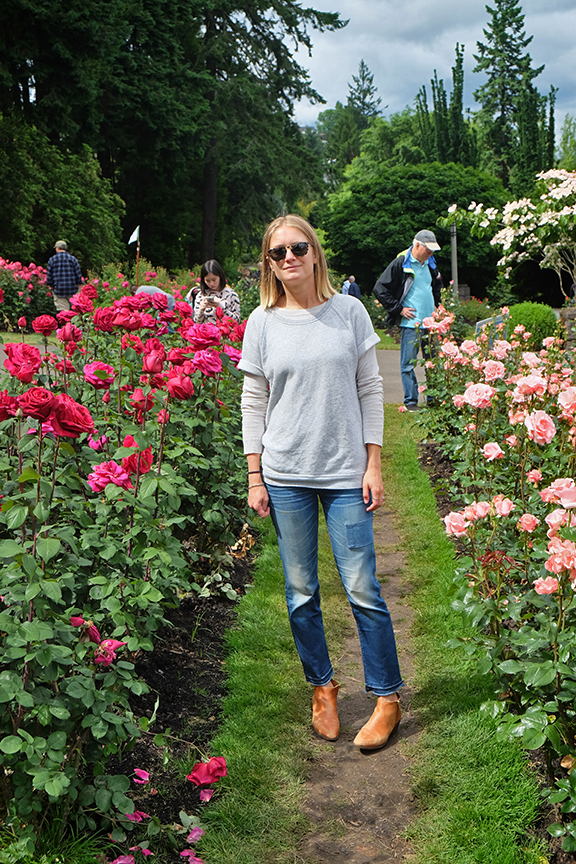 Checking out the roses in Portland at Washington Park in Portland
checking our more roses at Penisula Park in Portland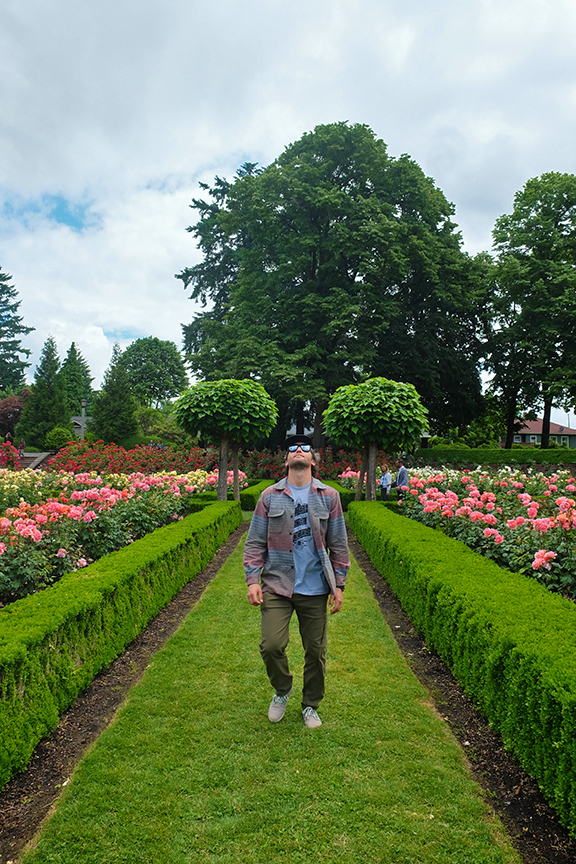 The - Why are you taking sooo many photos?? pose.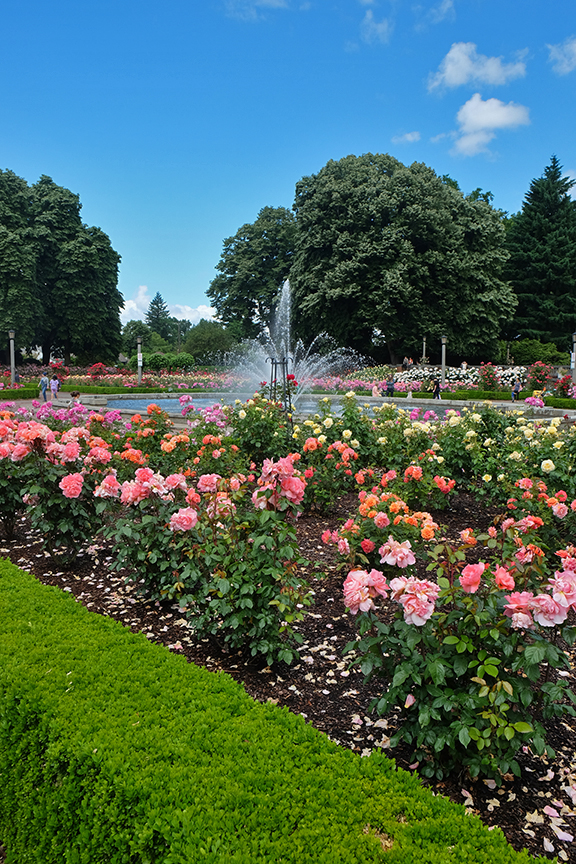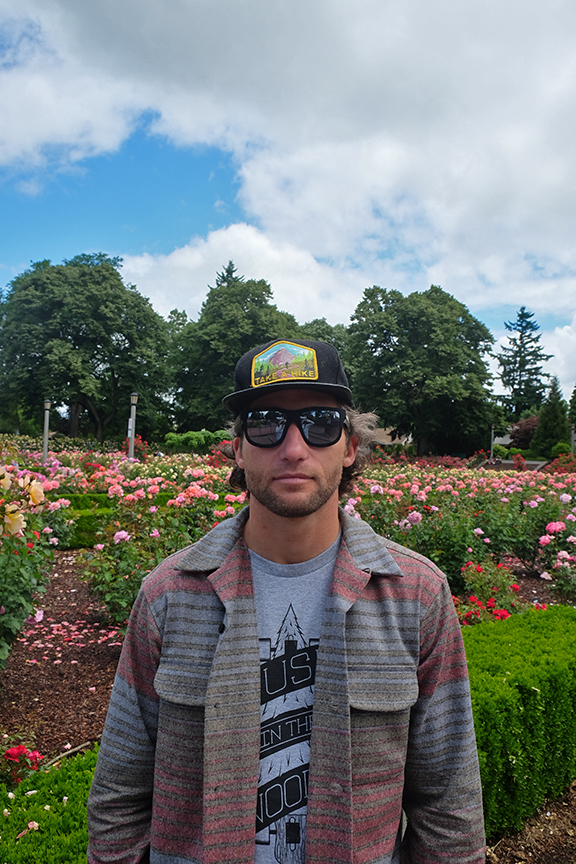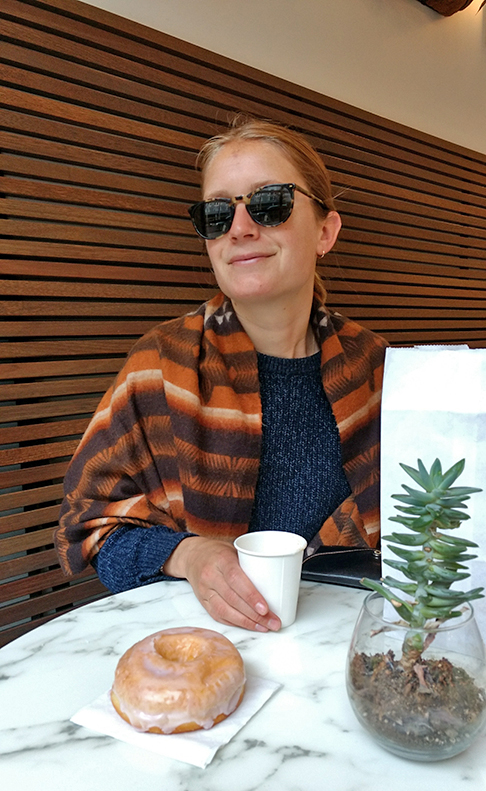 Lavender glazed donut at Coco Dunut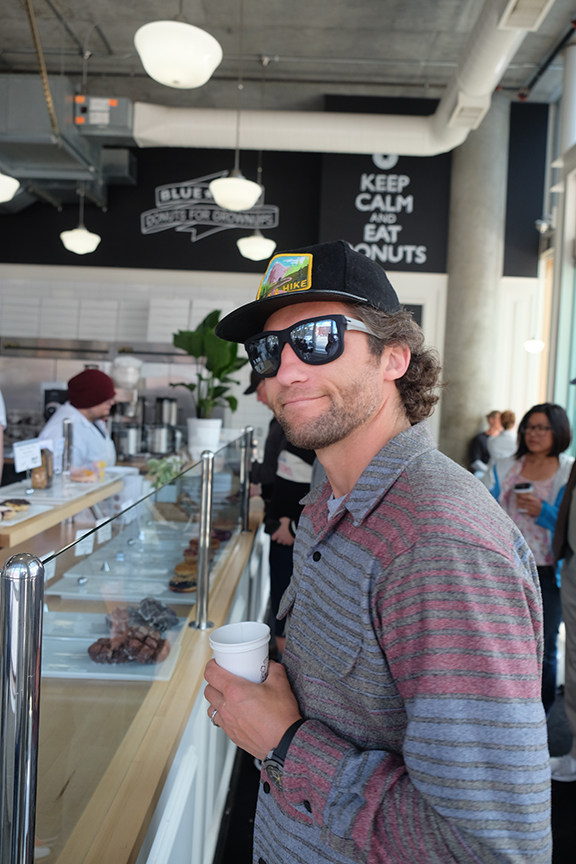 so far the ultimate donut was had at Blue Star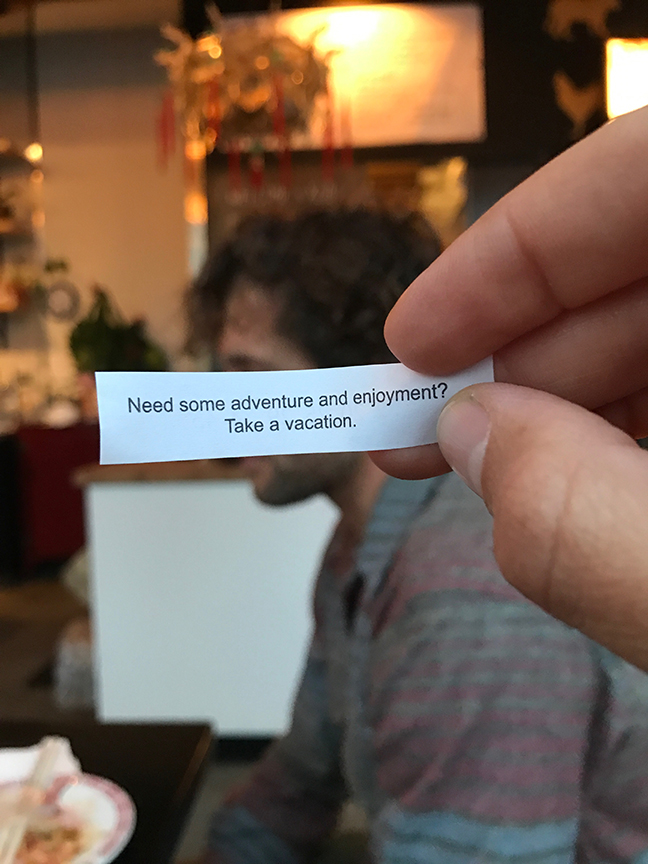 Yes, some adventure please.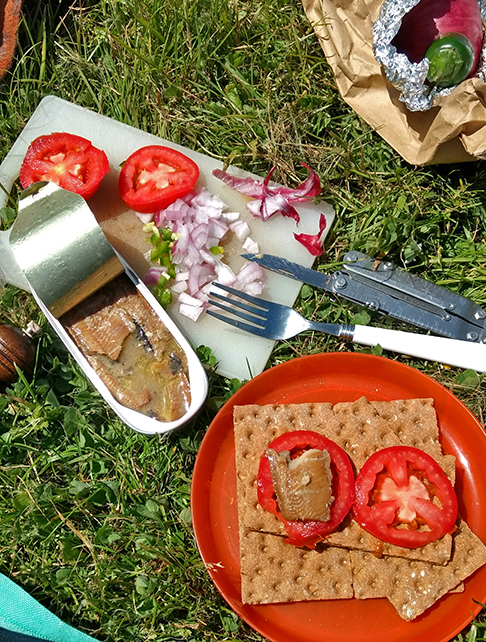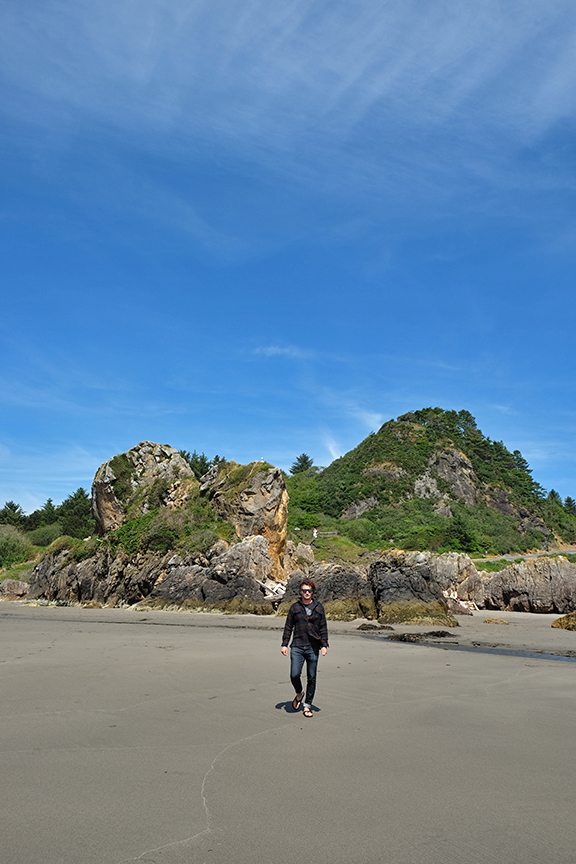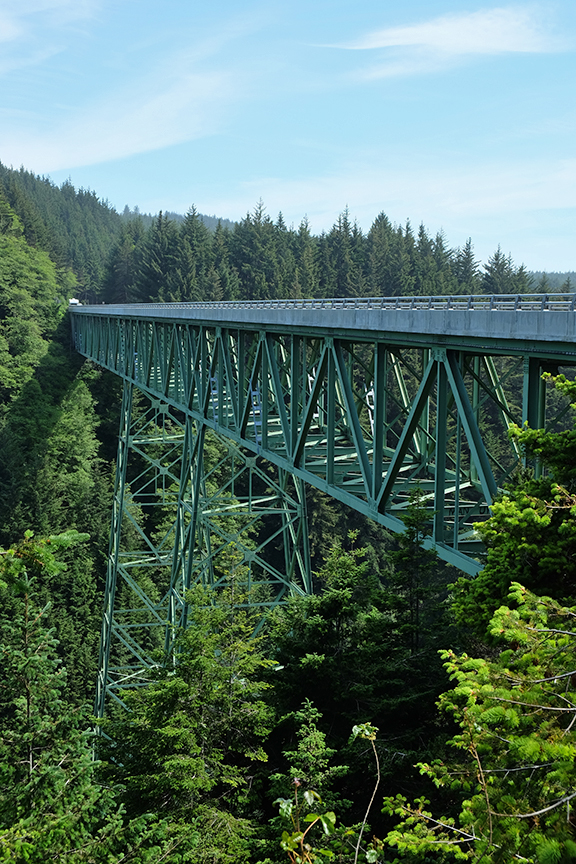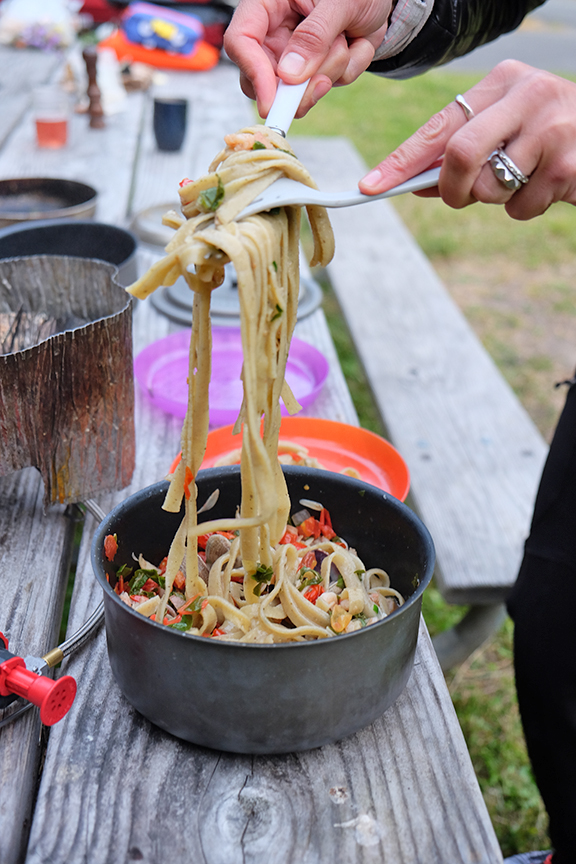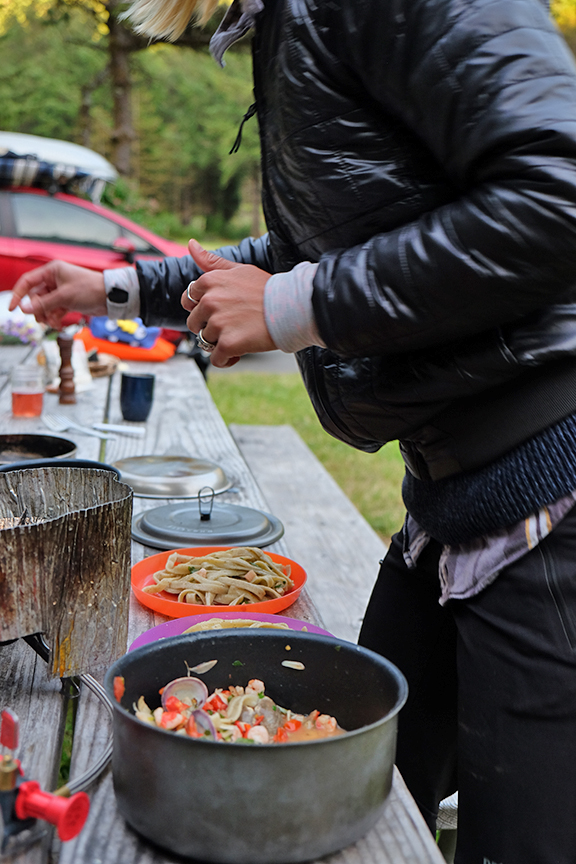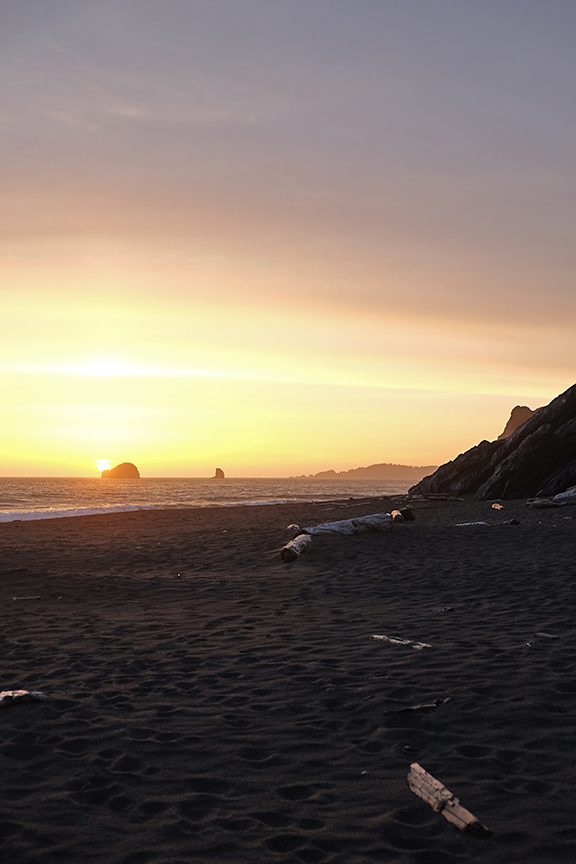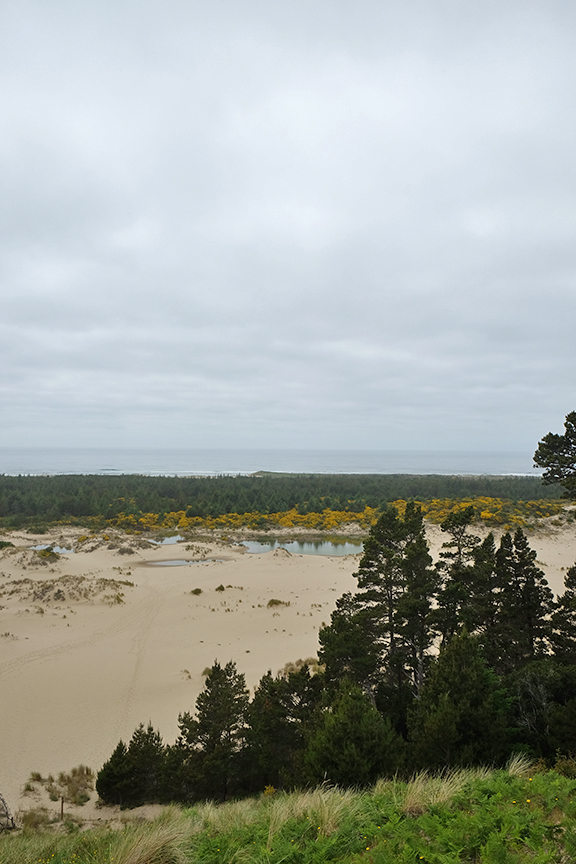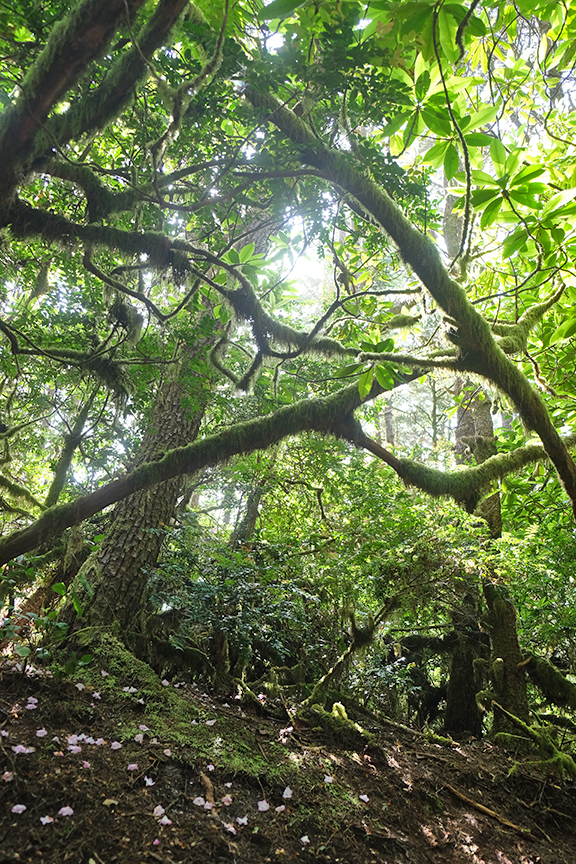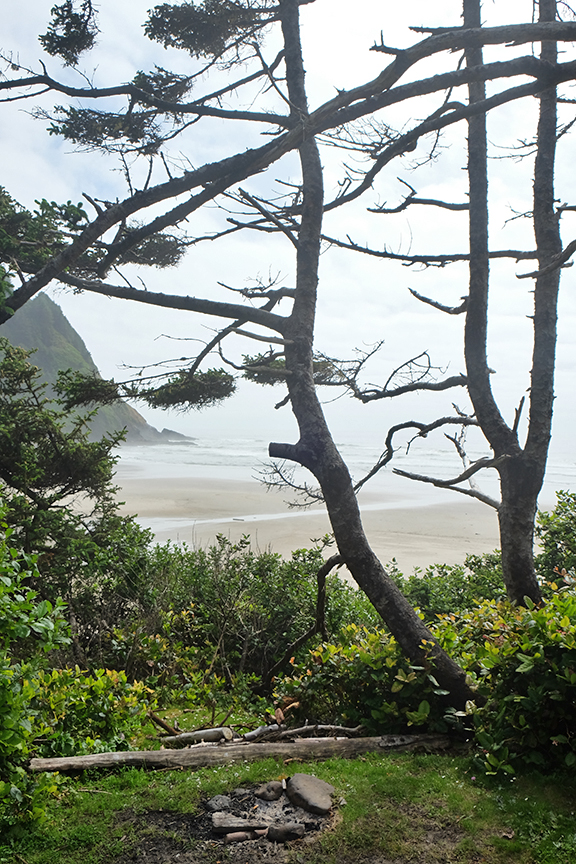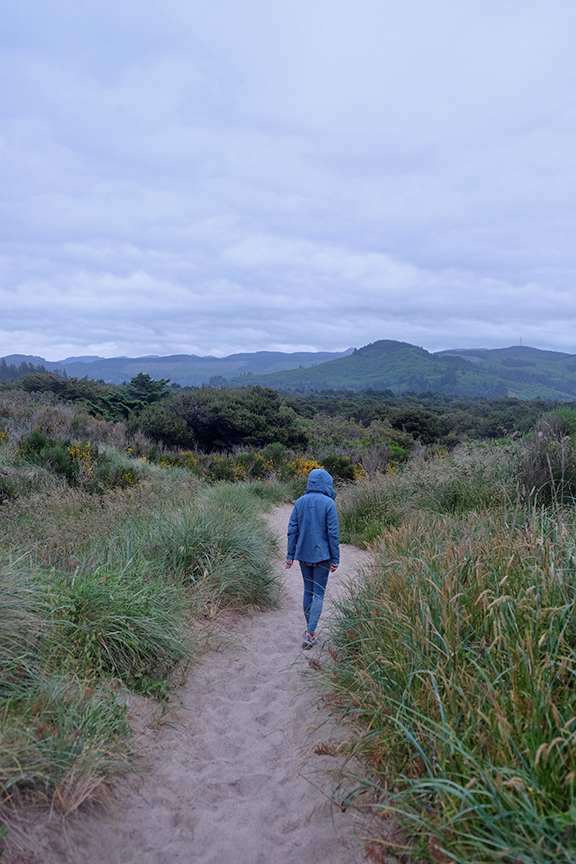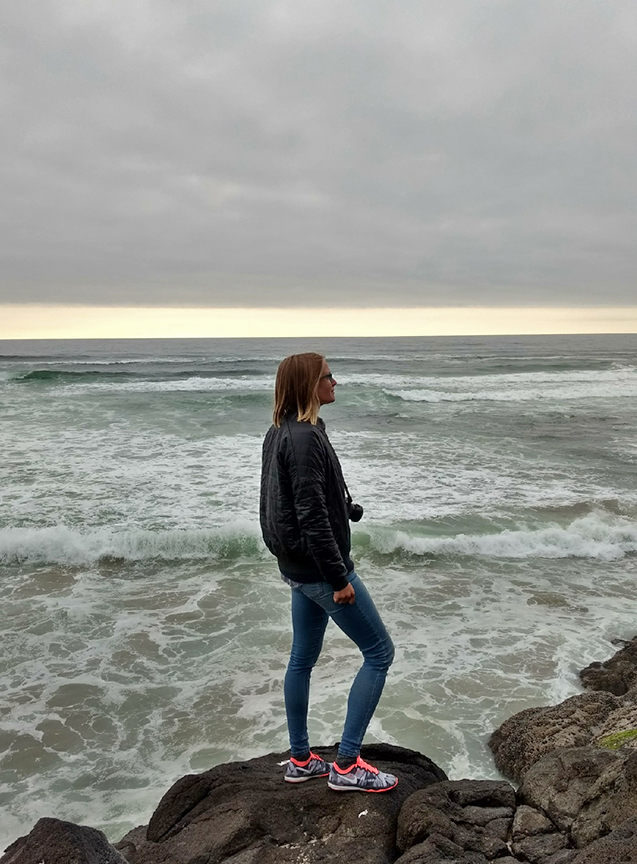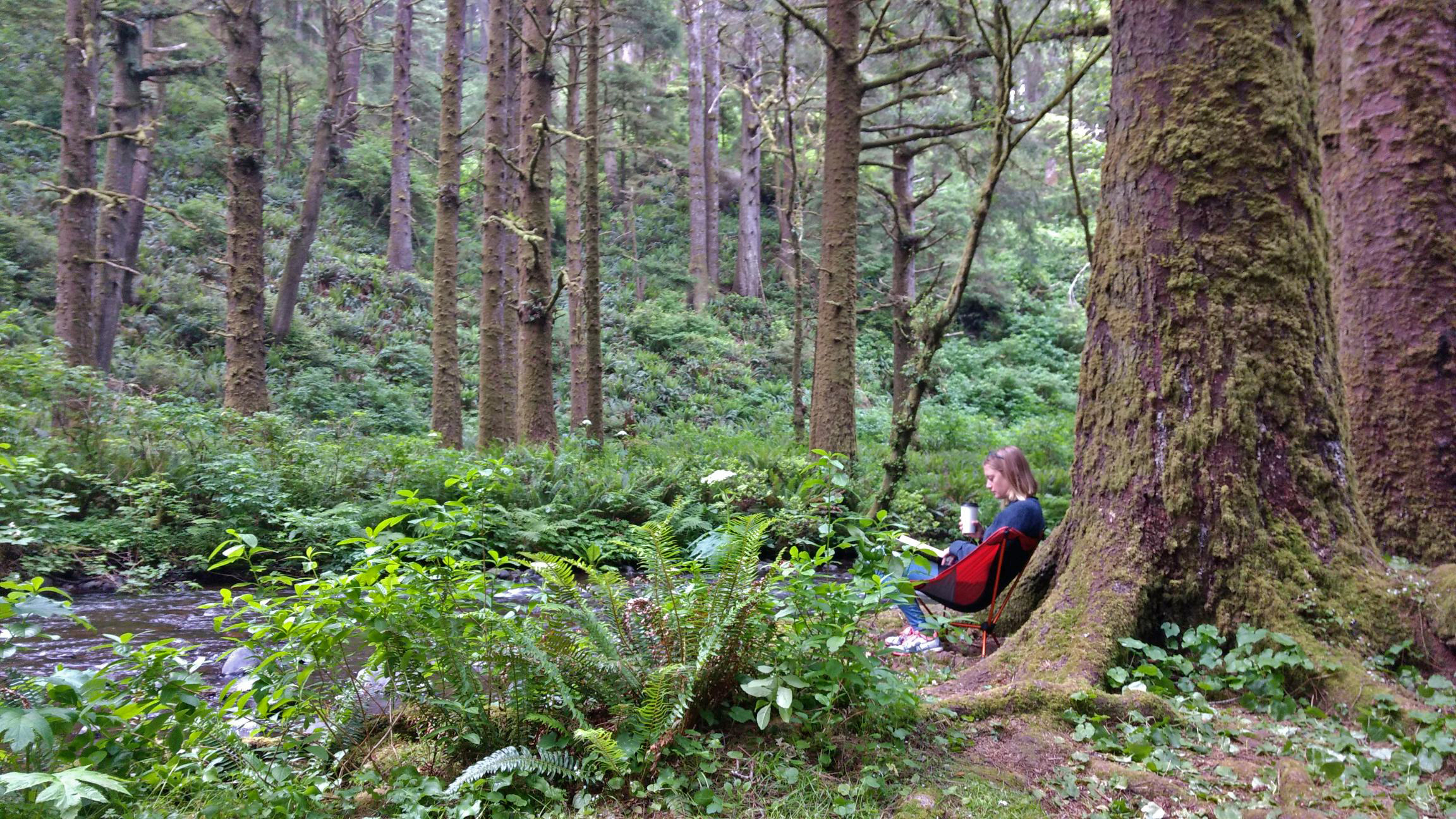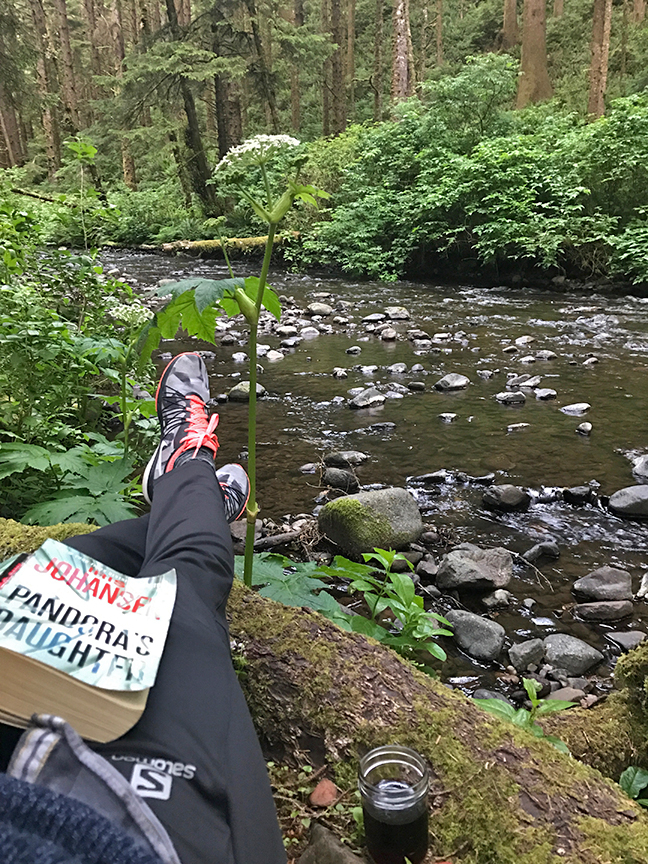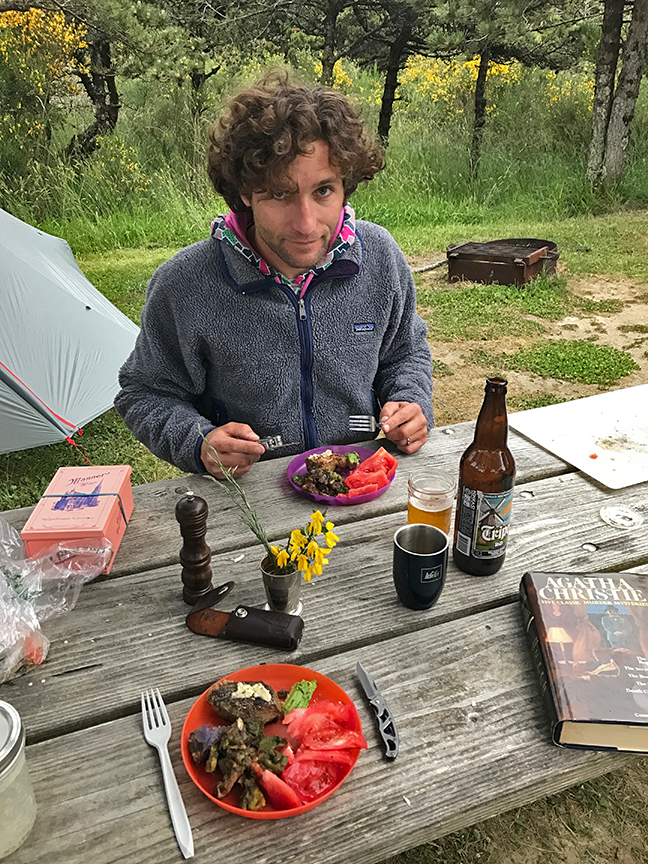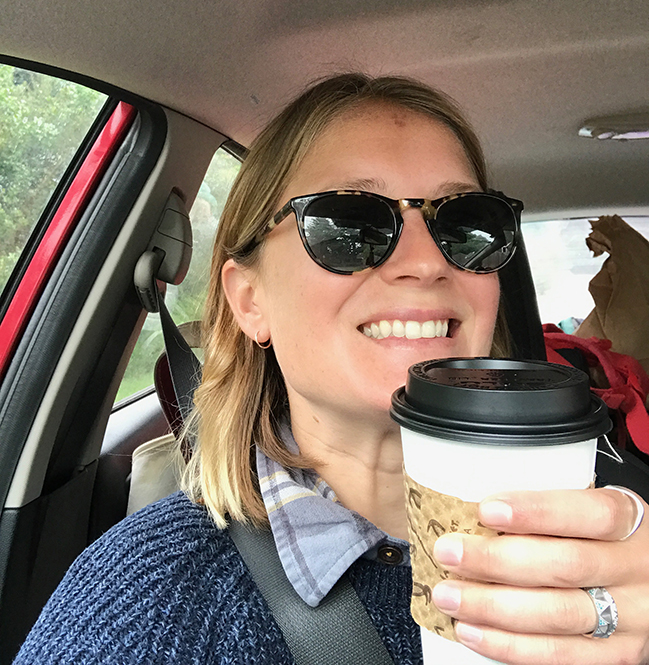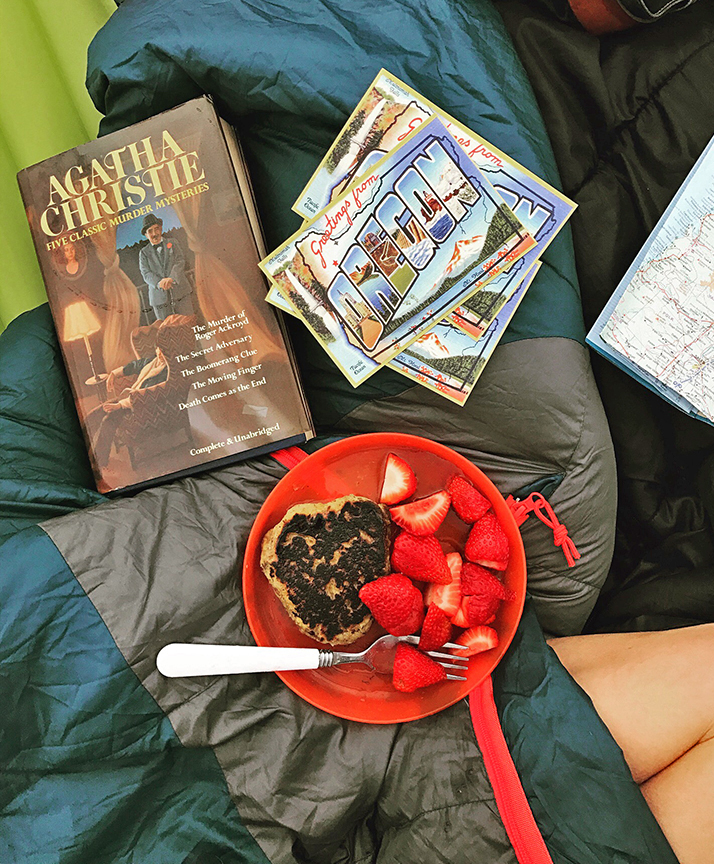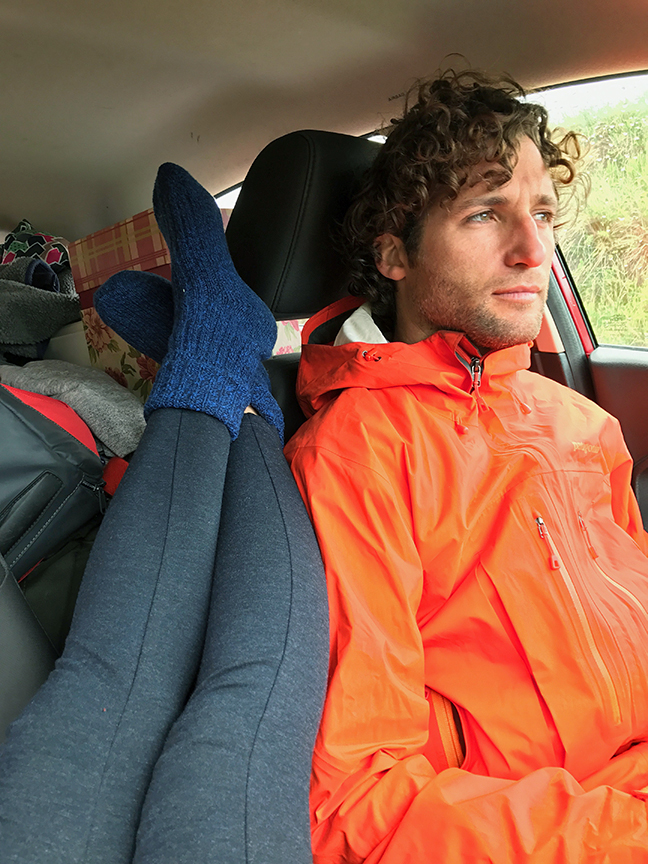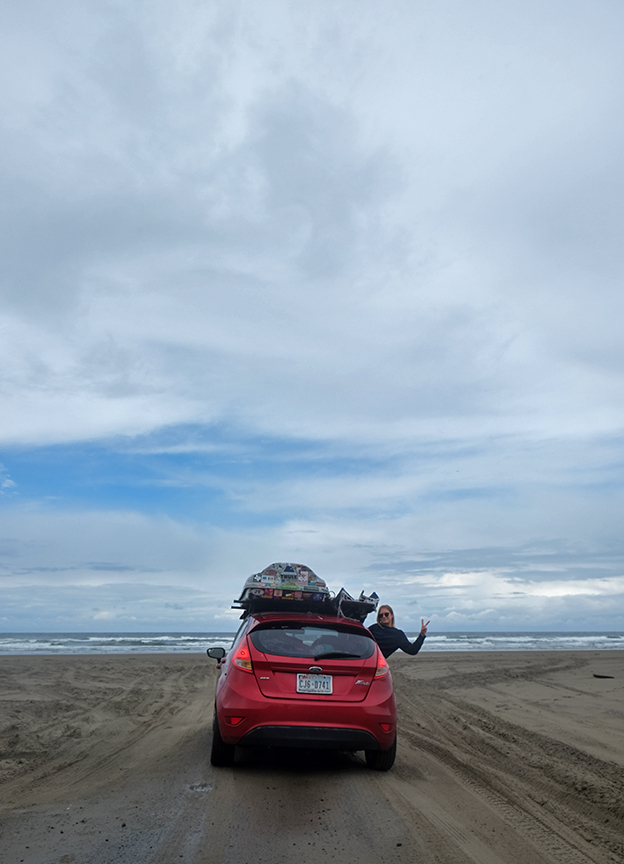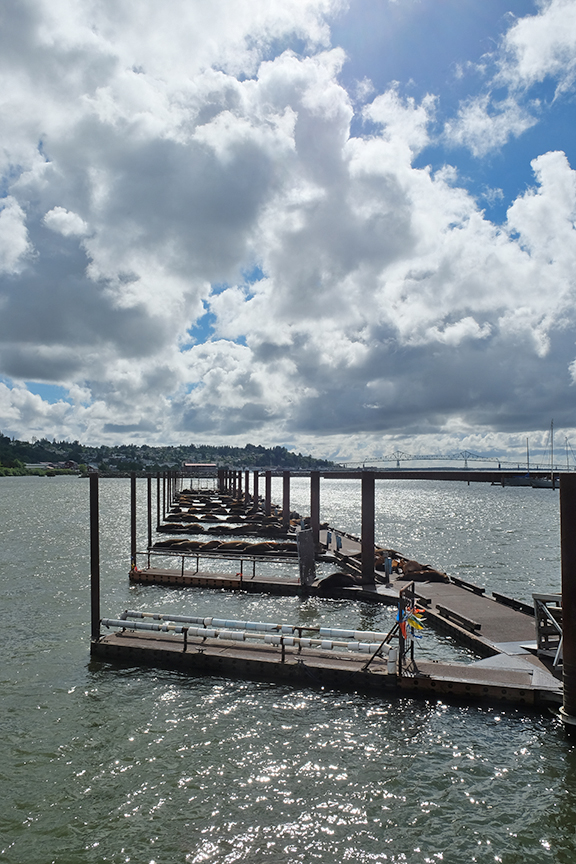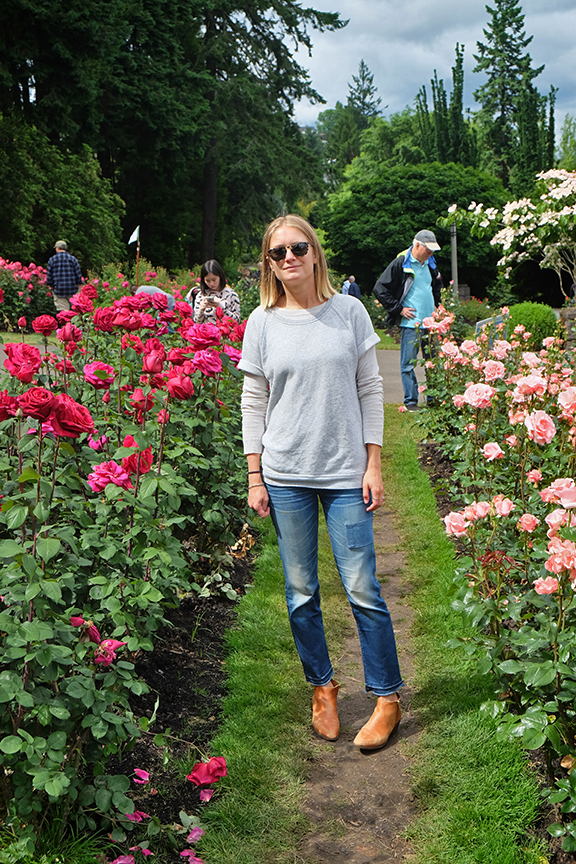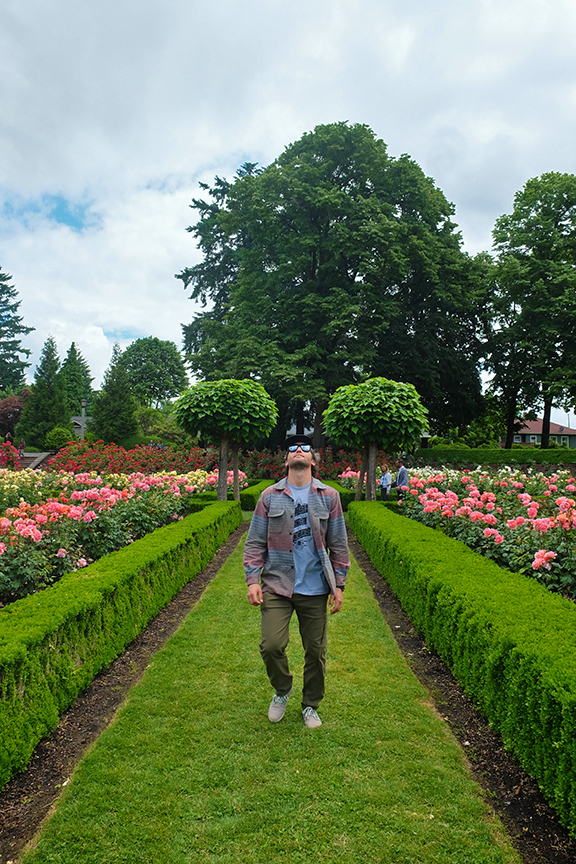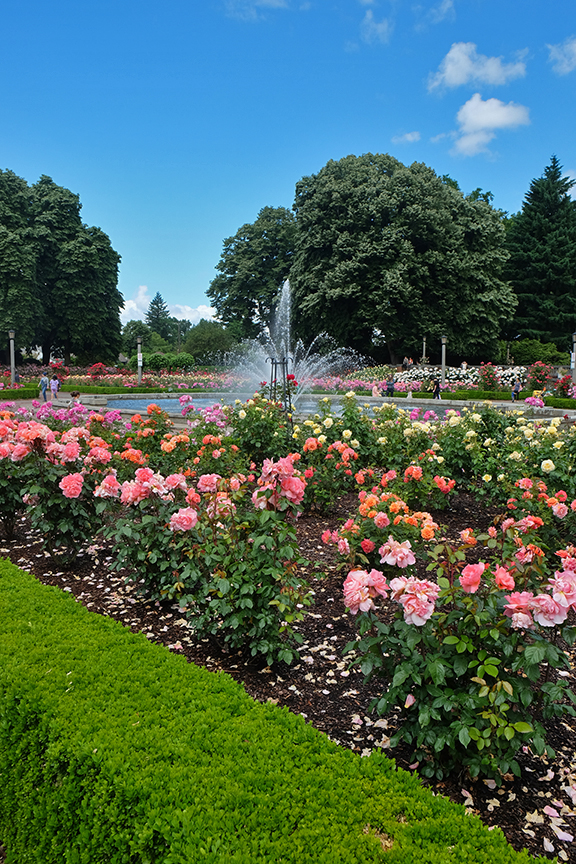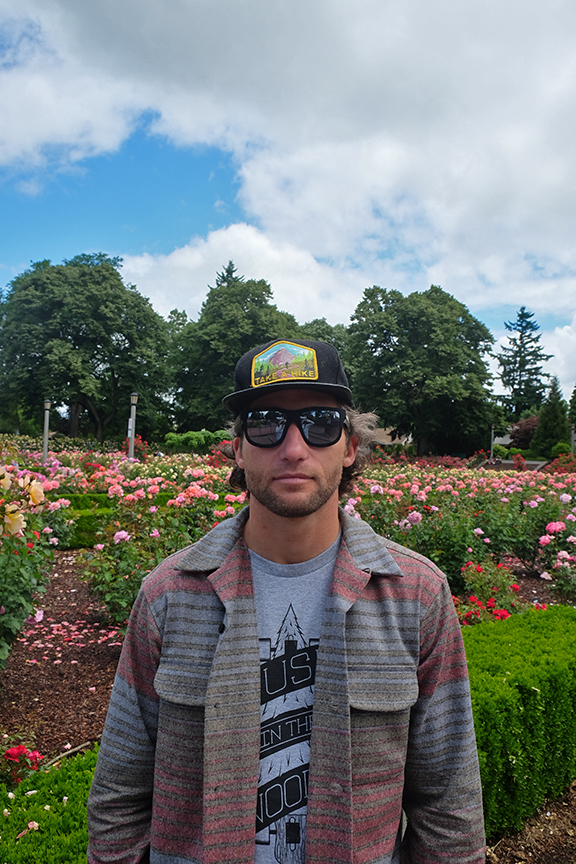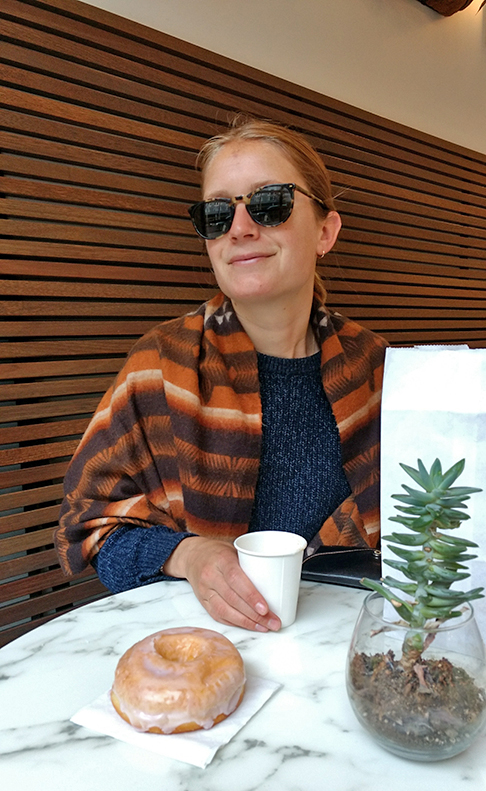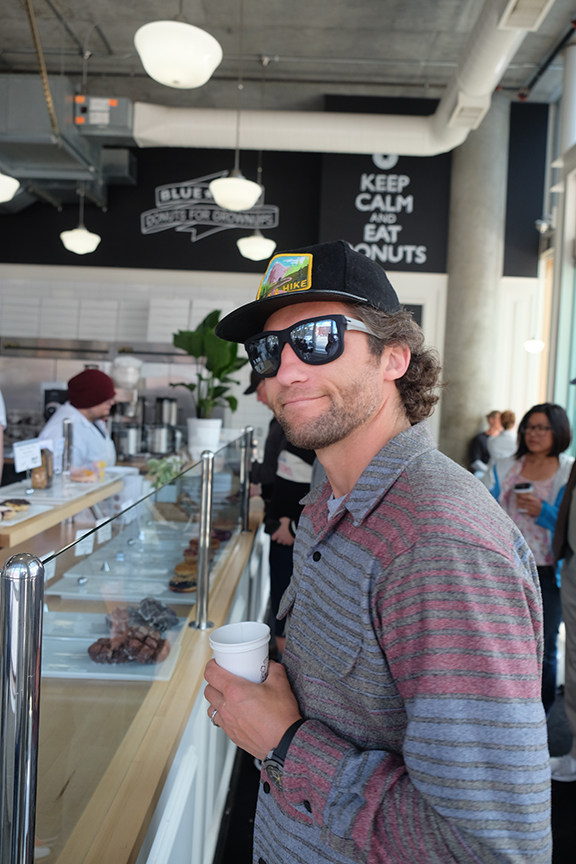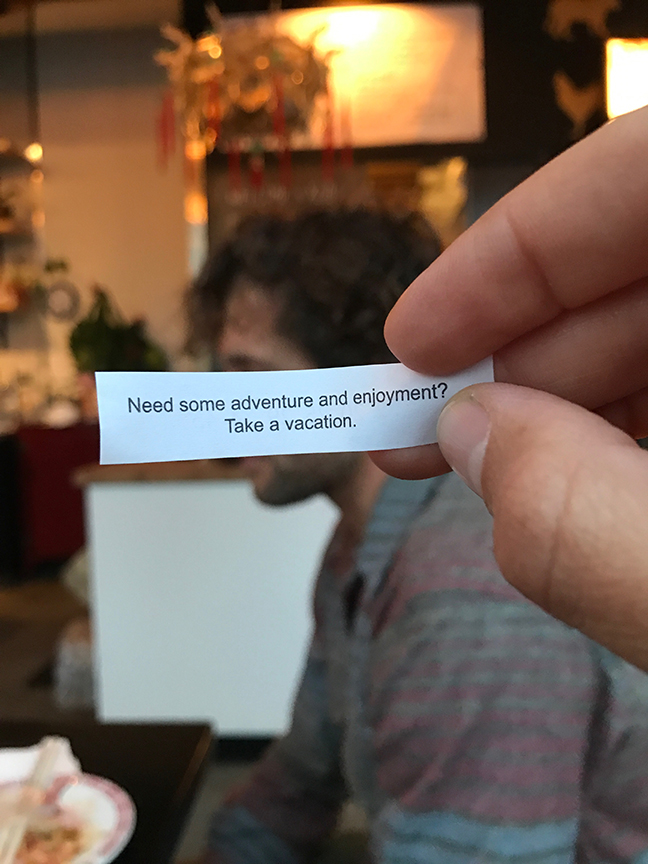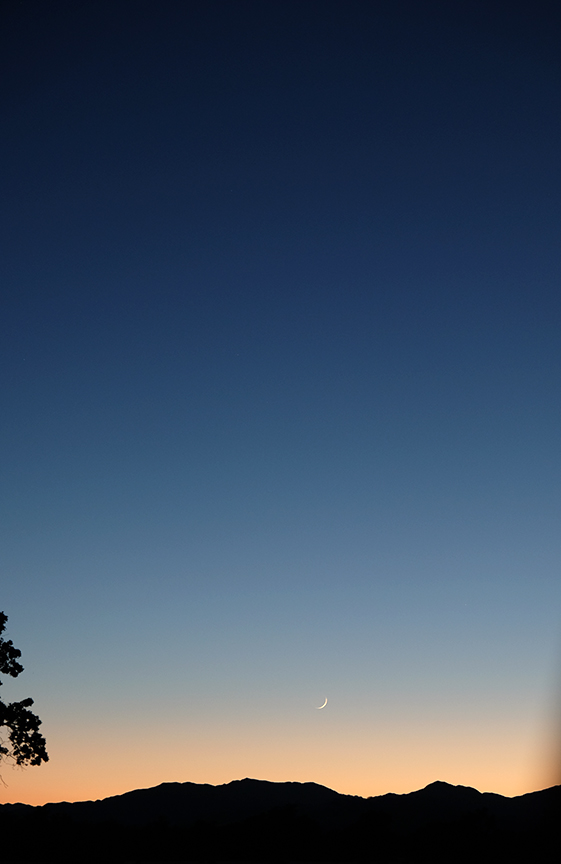 New moon...headed towards Big Sur
check out the coast along the only open strech of route 1 in along Big Sur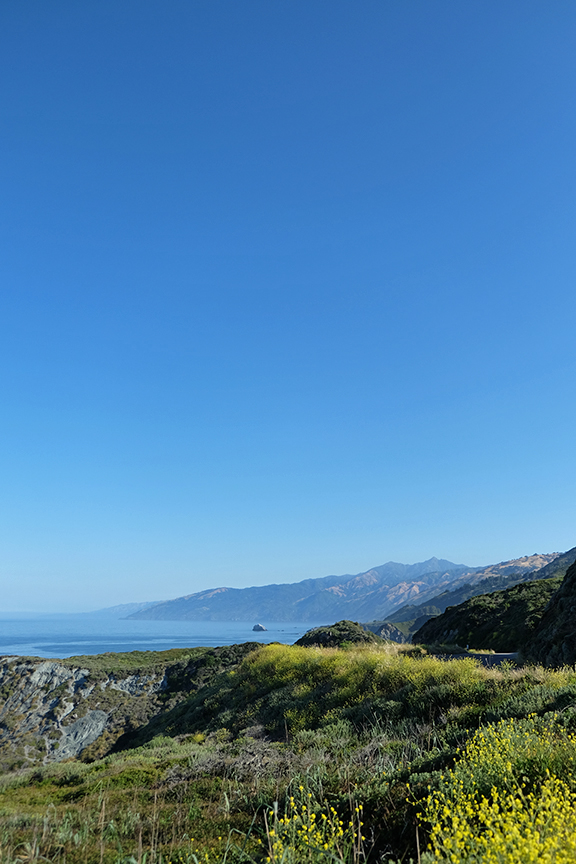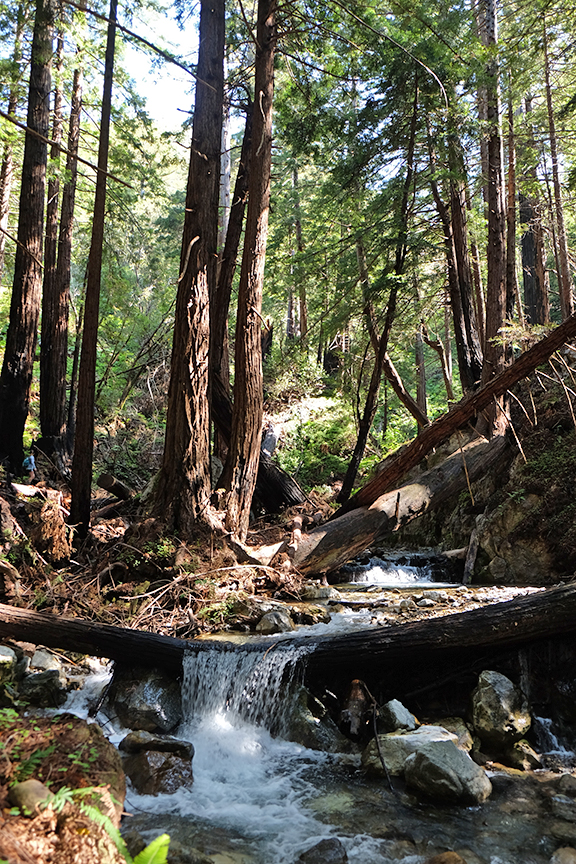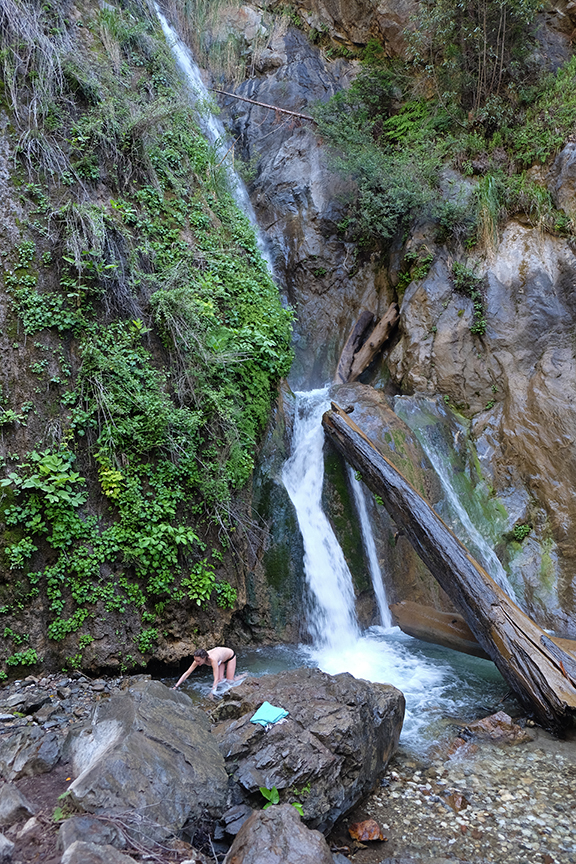 Limekiln Beach under route 1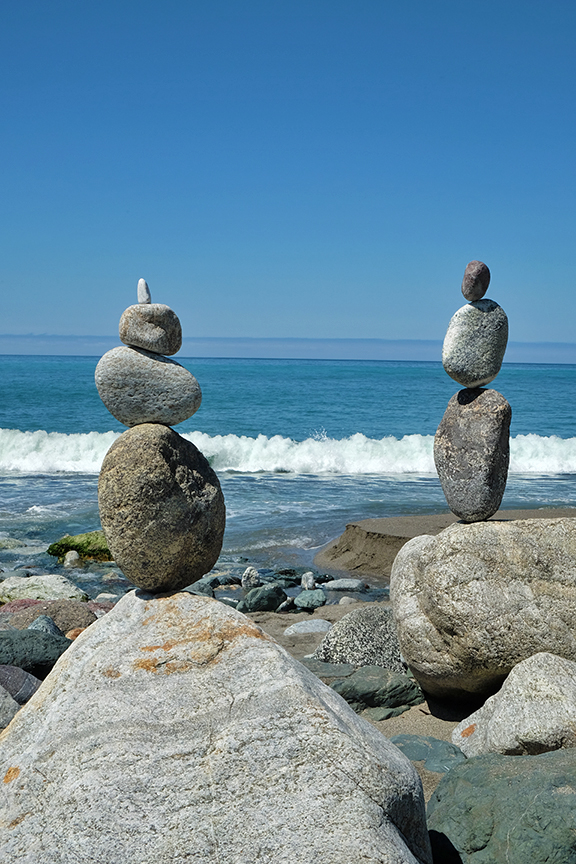 sliding on closed section of route 1
"Slide Area" on Nacimiento Ferguson road in Big Sur
Sunset at Pleasure Point, SF
Getting the garden tour from Ryan and Owen in Santa Cruz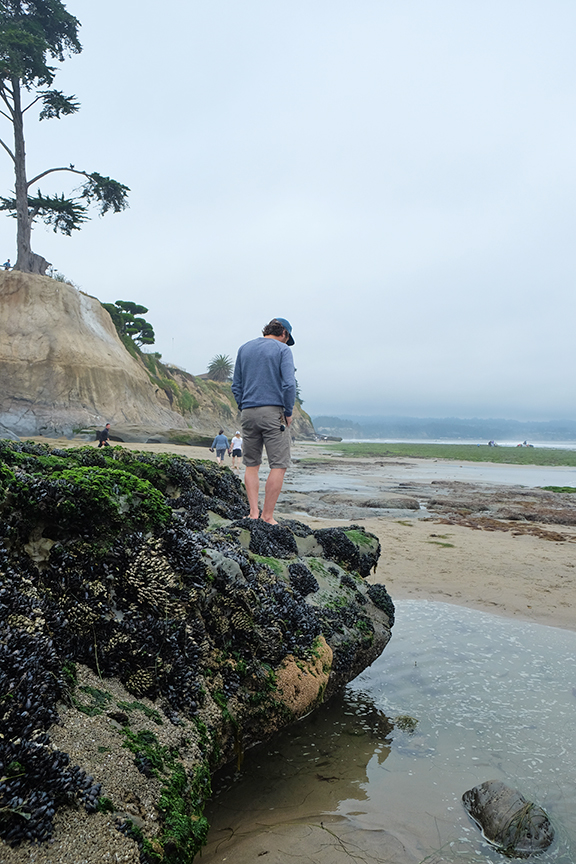 Checking out the low tide
negative tide along Pleasure point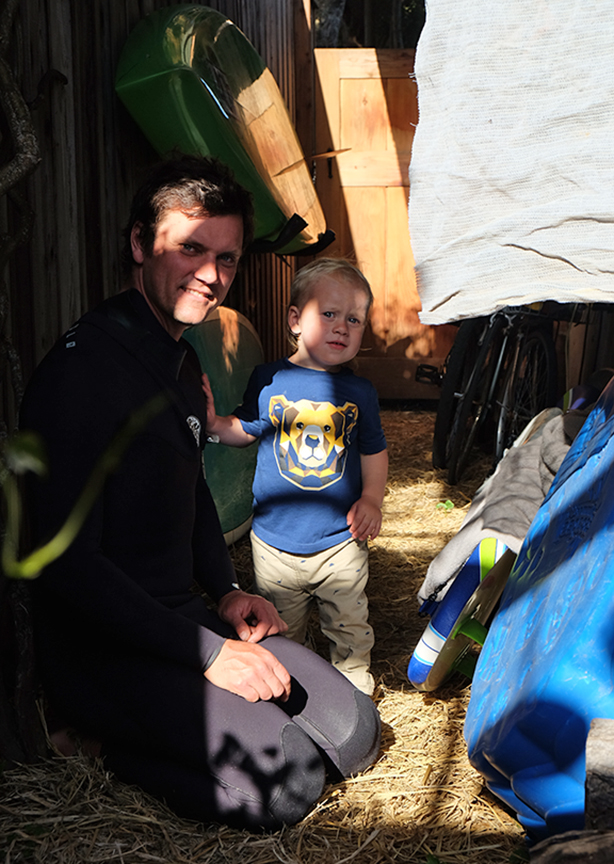 Ryan and Owen - got that same look
barefoot headed to the beach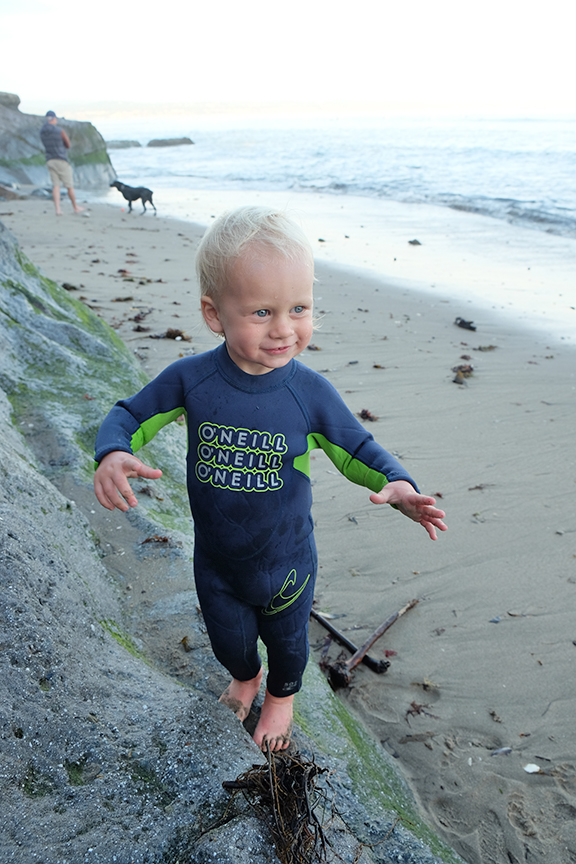 breakfast burrito eating and watch the waves at Pleasure Point
party wave off of Seal Rock
checking out the wave along the slow coast
beachfront at Costanoa KOA in northern CA
making dinner with the garden veggies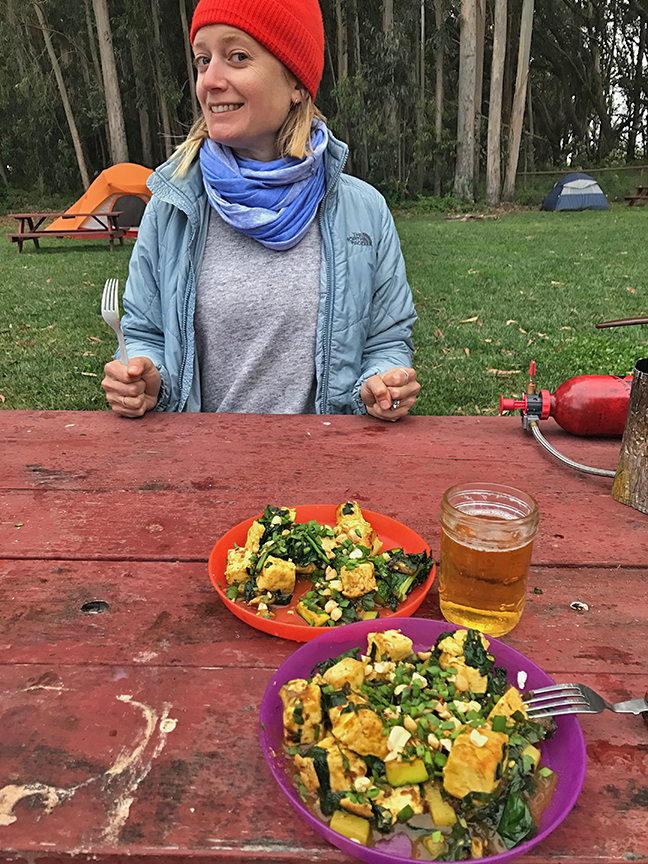 dinner is served - pad thai tofu with spinach, scallions and peanuts
morning beach walk at Costanoa beach front
made it to San Fran - headed to Summer of Love exh at de Young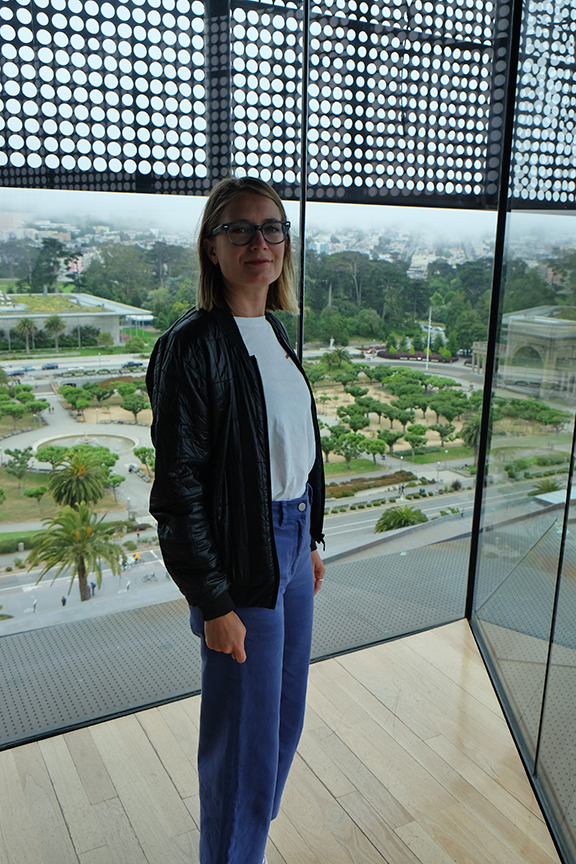 foggy views over Golden Gate Park
hippie love fest ephemera
big smiles at the Golden Gate with Mom
color coordinated - sorta